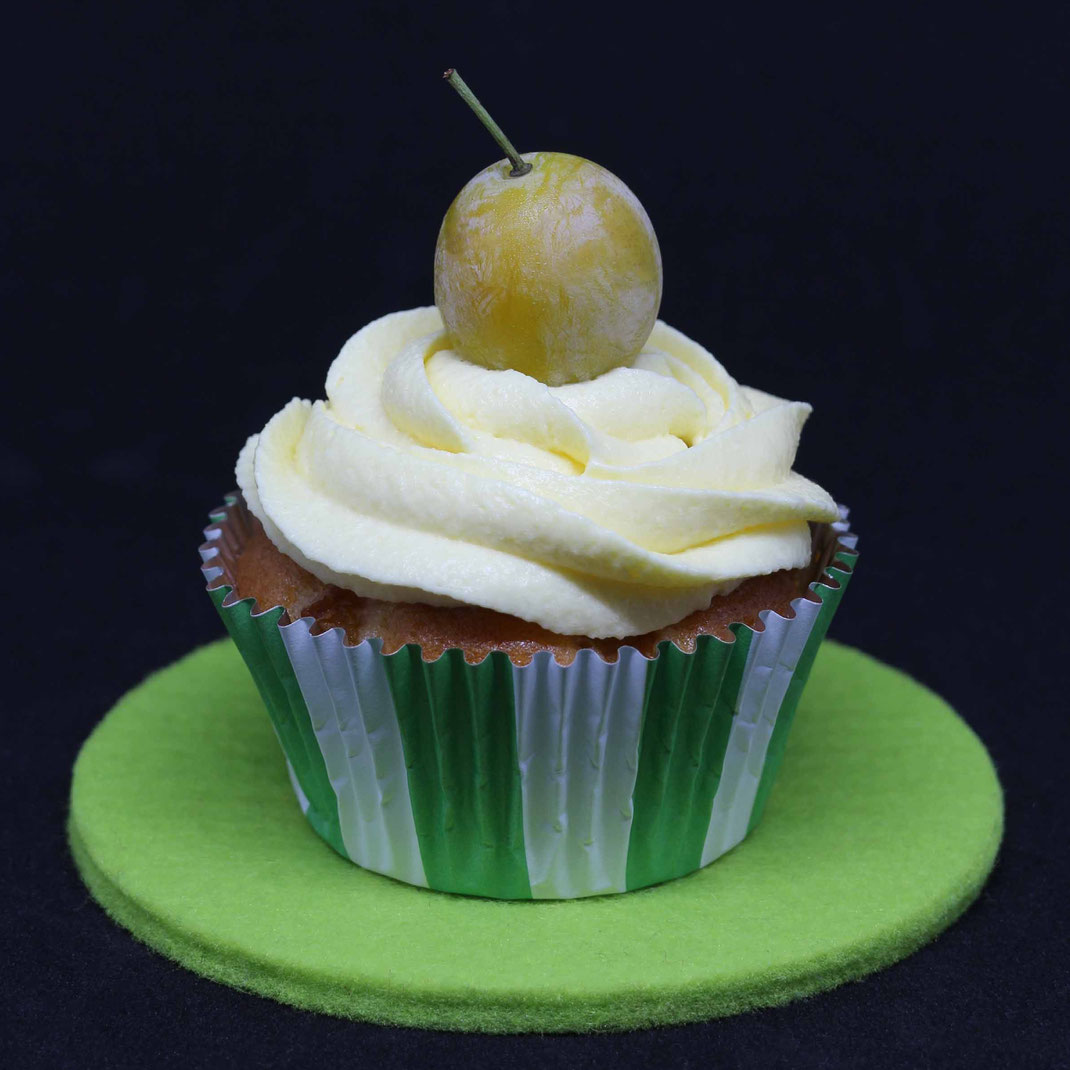 At this time of the year our garden is completely overflowing with fruits, especially plums, in every color, and every size. I already made tons of jam and cakes but now I'm baking cupcakes with yellow plums. For this cupcakes you can use the basic recipe and just add chopped plums to the batter. I just added a few per cupcake but if you like more you can double the amount. To fill in the cupcake batter I use again the batter dispenser and a disposable piping bag.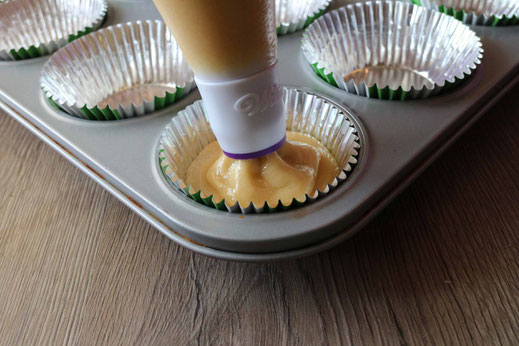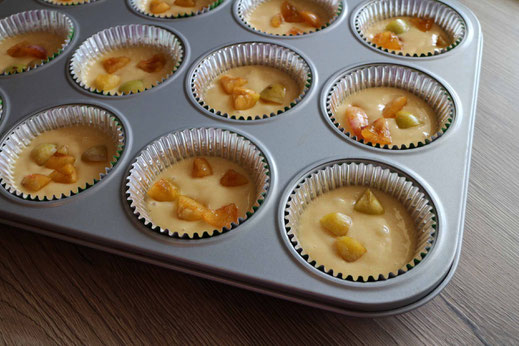 After the cupcakes are baked and cooled down you can start to decorate them. I used some vanilla frosting (100g soft unsalted butter, 125g creamcheese, 100g powder sugar and half a teaspoon vanilla past) and piped rosettes on the cupcakes.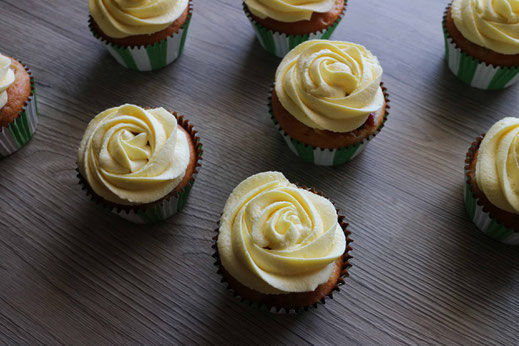 The final step is the yellow plum to decorate.