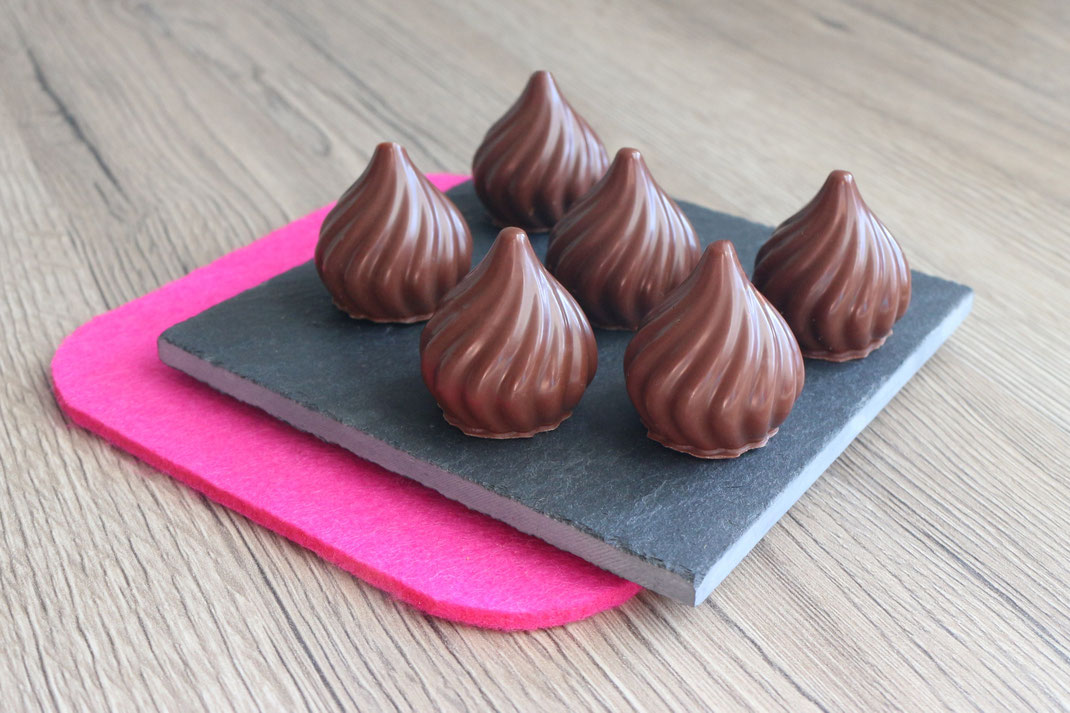 I took out my amazing flame truffle mould* from Silikomart and made a few pieces for my Christmas truffle collection.
The recipes are very simple, but for the chocolates to shine and not to bloom you have to temper the chocolate*. My favorite method for this is with cocoa butter*. I have carefully melted the chocolate over a water bath and let it cool down to 33°C. Then stir in 1% cocoa butter* (i.e. 1g for 100g chocolate) until it has melted completely. For this it is useful to use a high resolution scale* and a thermometer* to choose the right time and amount. 
Pour the chocolate into the moulds just below the rim (these squeezer bottles* are very good for this purpose), let it cool slightly and then press the desired filling into it. I used cranberries, hazelnuts, marzipan balls and small marshmallows*.  
Affiliate links/advertising links/advertisements:

 
The links marked with an asterisk (*) are so-called affiliate links. If you click on such an affiliate link and purchase via this link, I will receive a commission from the respective online shop. For you, the price does not change and I only recommend items that I have used myself and found to be good. As an Amazon Associate I earn from qualifying purchases.