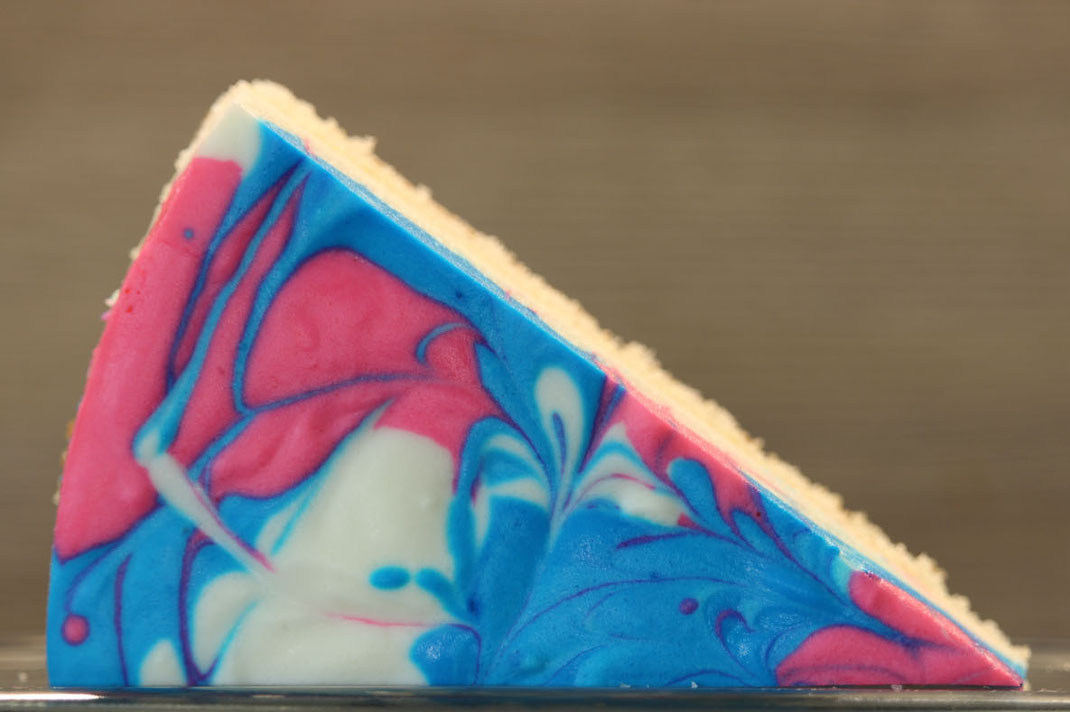 Today we are going to bake a colorful cake, but the best thing about it is, it's super easy to do. It might not be the most traditional cheesecake but give it a try and you will amaze your family or friends.
As cake base, different kinds can be used. I decided for vanilla sponge cake, but you can use different recipes you have. The important thing is, you need to bake it with an adjustable cake ring mold* or cut it to the size of a cake ring you have available. I used an adjustable one which makes it a lot easier, because you can adjust it later again to have it very tight around the sponge. This is necessary because otherwise the cheesecake filling will leak.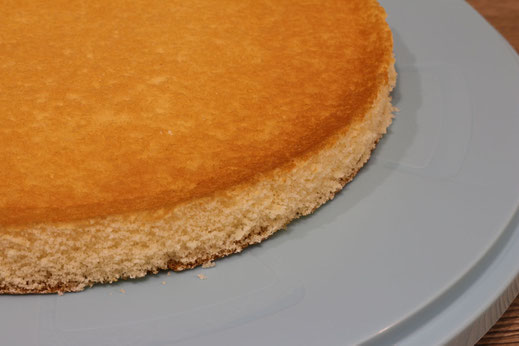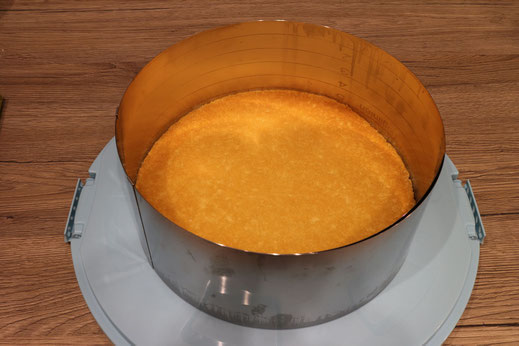 After the sponge cake is cooled down, it needs to be placed on the final cake plate because later it will be difficult to move it again. The cake ring needs to be adjusted very tight around the sponge again. Now the cheesecake batter can be prepared. You need the following ingrediencies for it:
- 450g of natural yoghurt
- 250g cream cheese
- 150g sugar
- some lemon juice
- 500ml whipped cream
- 8 gelatin leaves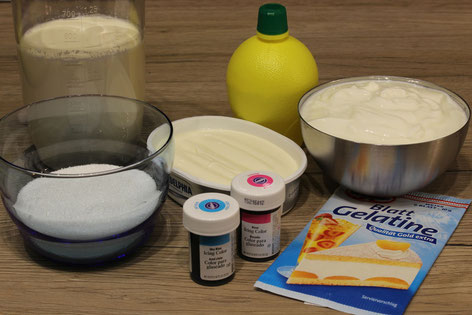 Mix the yoghurt, cream cheese, some lemon juice and sugar together, divide it into 3 equal portions and fold in the whipped cream. Now it's time to choose your food colors. I decided to leave one portion white to have a better contrast on the cake. Stir in the food color carefully and prepare the gelatin according to the instructions. The last step before bringing everything onto the cake is to mix in the gelatin. This has to be done quickly to be able to create the marble style before the gelatin thickens.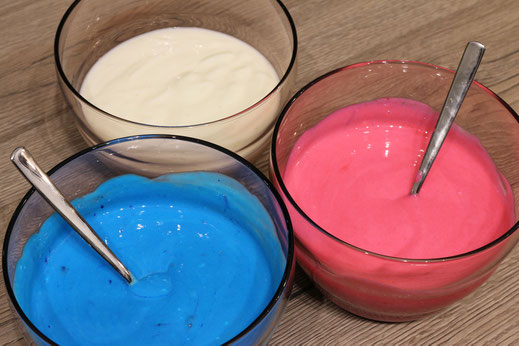 After creating the color, you would like to have, everything is ready to finish the cake. Pour the different colors alternating onto the sponge cake and use a skewer or tooth pick to swirl the marble style into the cake.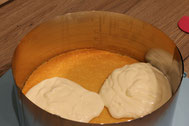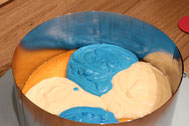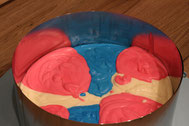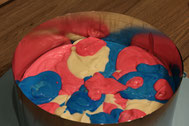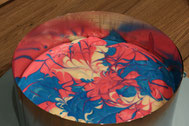 Now you just need to cool the cake and wait for some hours to get the gelatin settled completely. Afterwards you can cut it out of the cake ring and enjoy it :-)
Affiliate links/advertising links/advertisements:

 
The links marked with an asterisk (*) are so-called affiliate links. If you click on such an affiliate link and purchase via this link, I will receive a commission from the respective online shop. For you, the price does not change and I only recommend items that I have used myself and found to be good. As an Amazon Associate I earn from qualifying purchases.