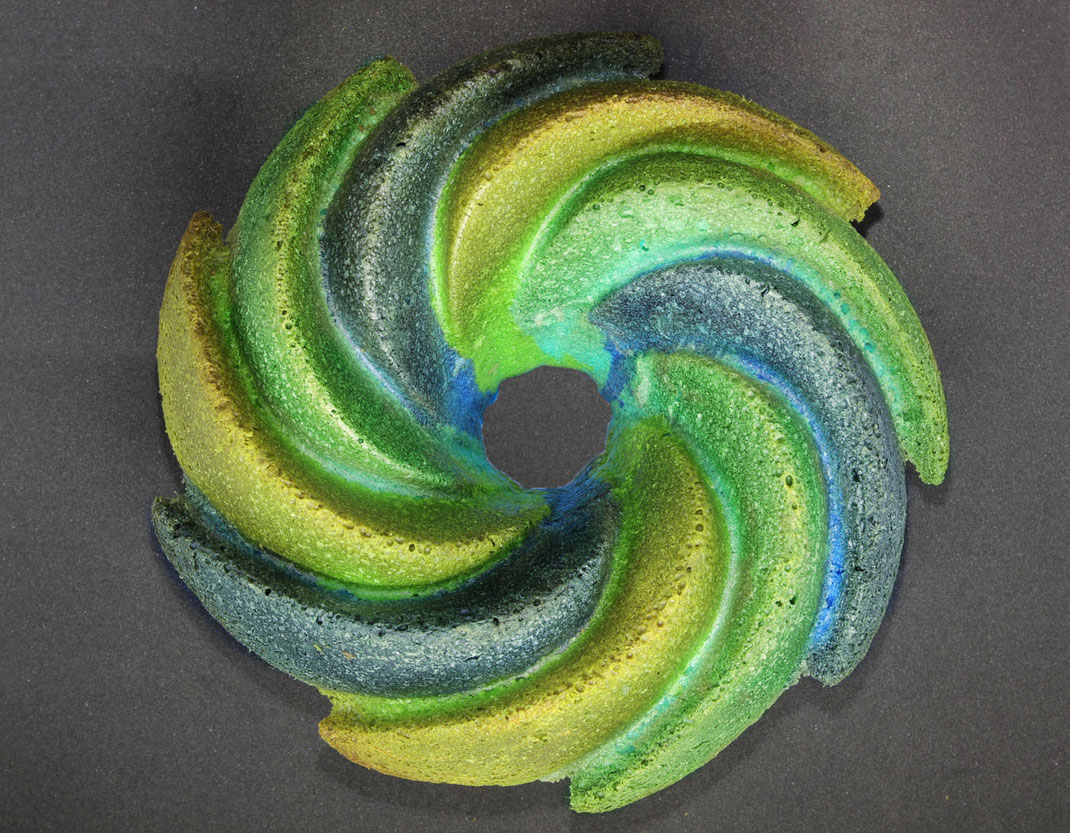 It's time for a new cake :-). For this one you need this cute bundt pan.* Otherwise it's quite easy to bake but makes a great impression.
The first step is to prepare the batter. You can take any kind but 2 things are important. It has to be a light color to be able to dye it in the way you like and it needs to be a firm batter to not leak into each other when you create the stripes. Prepare it according to the recipe and afterwards divide it into 3 portions.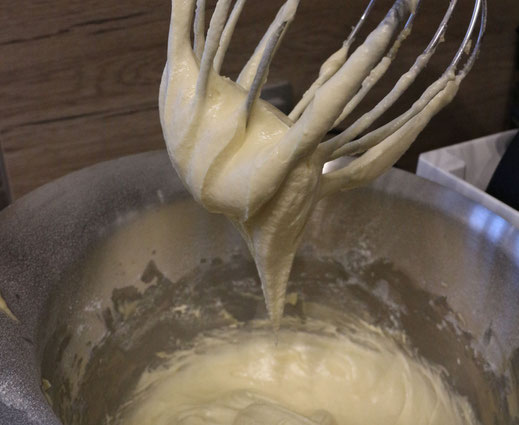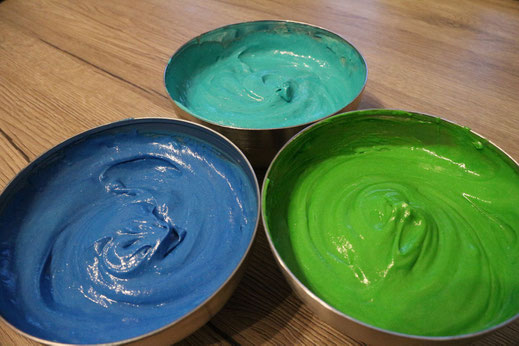 Now dye every portion in a different color. You can also just take chocolate powder to get different shades but make sure there is enough contrast between the different colors. Otherwise you will not see the effect after it is baked.
Now you can start to pour the batter into the cake pan. The best way is to use 3 piping bags*. This way you can easily fill the batter into the different sections. Do this in layers to not have the cake batter run into the other sections and mix up the colors. After everything is filled in, you can bake the cake and that's it.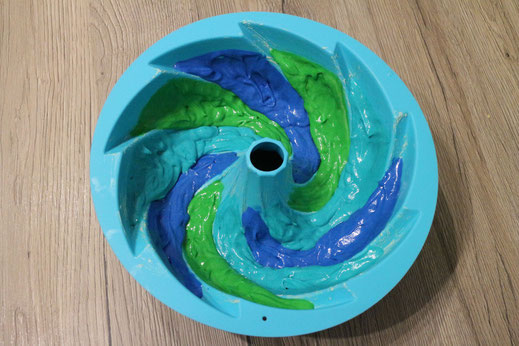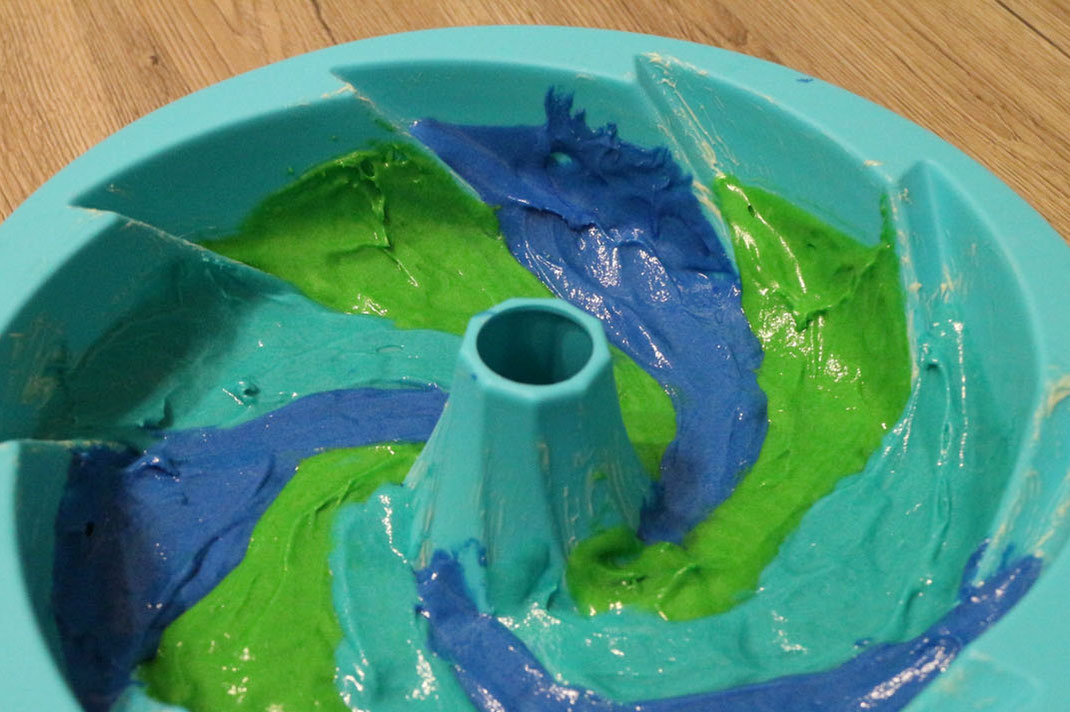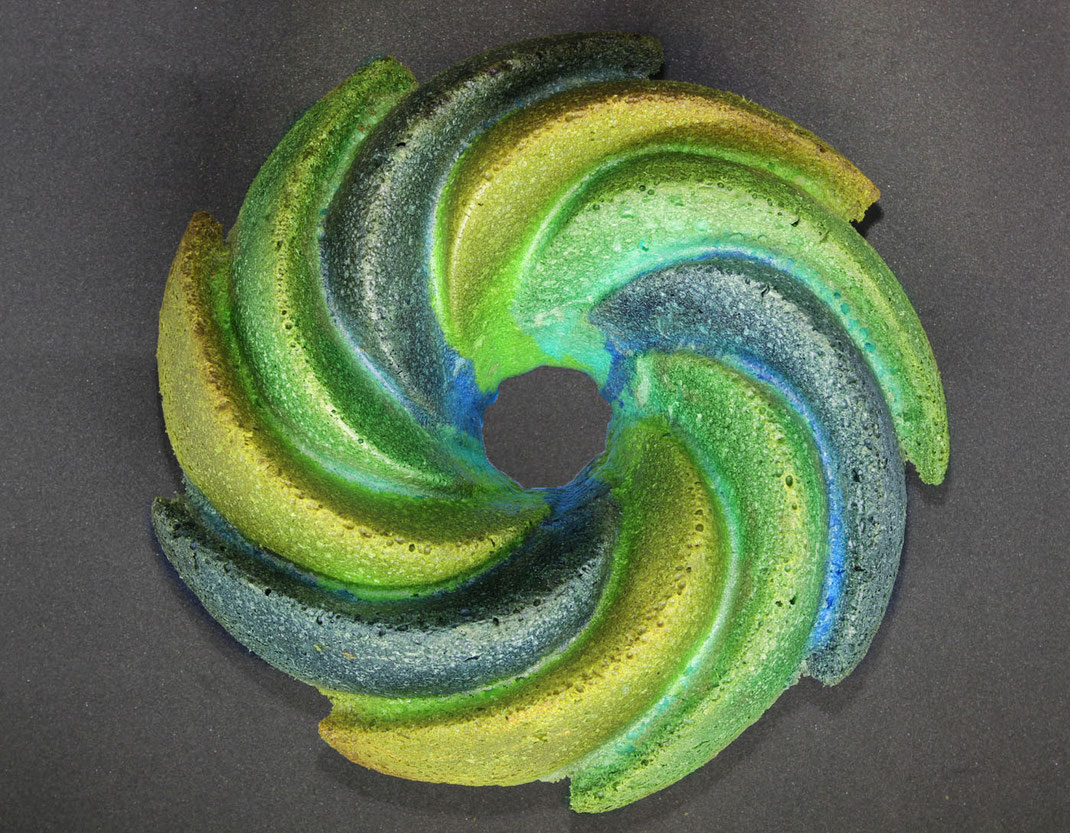 Affiliate links/advertising links/advertisements:

 
The links marked with an asterisk (*) are so-called affiliate links. If you click on such an affiliate link and purchase via this link, I will receive a commission from the respective online shop. For you, the price does not change and I only recommend items that I have used myself and found to be good. As an Amazon Associate I earn from qualifying purchases.