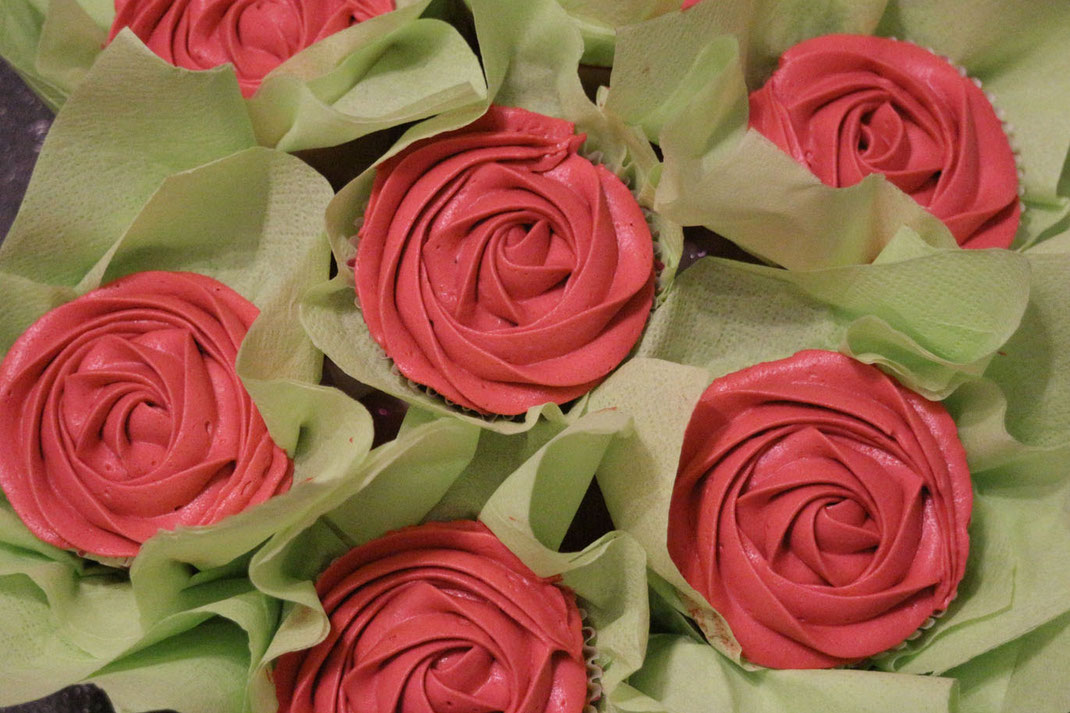 Hi everybody. This last weeks have been so busy and I wasn't able to share a post with you but now I'm back and I have some posts in line just have to finish them :-)
This will be a short one because I wasn't able to take many pictures while baking, just from the result. I made them for a friend's birthday (Happy Birthday again Lisa :-) ). The cupcakes are simple vanilla cupcakes but you can use any kind and decorate them with a rosette out of red frosting (you can also vary the colour if you prefer a different one).
There are different ways to create a cupcake bouquet and most of them are with pinning the cupcakes with toothpicks to a styrofoam ball. These ones look realy great, but I have to be honest I never tried out this technic because if you have to transport them and realy want to eat them it's difficult to dissasemble them again.
For this variant, you need seven plastic cups which you glue together and some green napkins. I would suggest to seperate the layers from the napkins to make them a litte thiner and cut them into quarters. From there on its easy. Always put one napkin into one plastic cup and then assemble the cupcakes. Voilà there is your cupcake bouquet which you can safly transport and is easy to dissasembly for eating. If you have questions for the details just contact me :-)