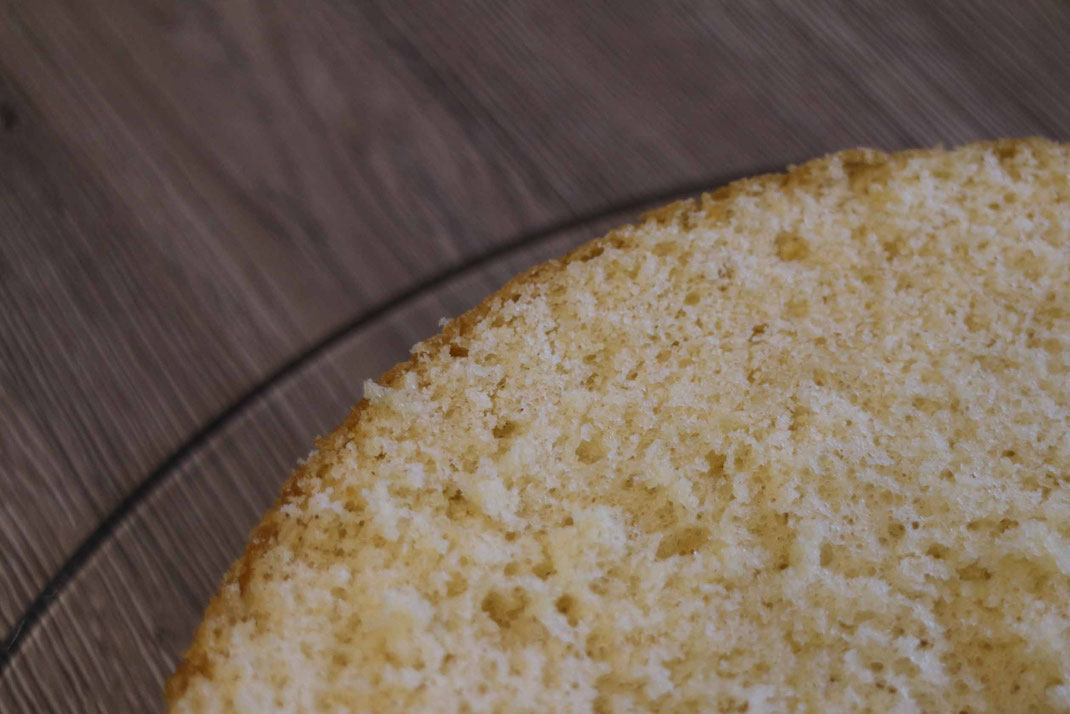 This recipe is from my mom and I use it for almost all my cakes. It's easy to convert for bigger or smaller cakes, so I give you the amount of ingredients per one egg. For a 20-24cm cake with three layers I use about 6 eggs.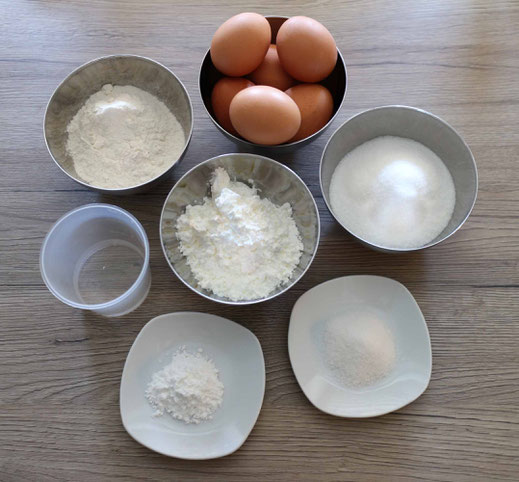 ingredients per 1 egg:
- 30g sugar
- 1 tablepoon of cold water
- 2g vanilla sugar
- 15g starch
- 15g flour
- 1/4 teaspoon of baking powder
If you want to bake a chocolate sponge cake you can add per egg about 1/2 tablespoon of cocoa powder to the flour.
Separate the eggs into egg white and yolk. Beat the egg white and whater till you get stiff peaks. Now add the sugar and vanilla sugar in 2-3 batches.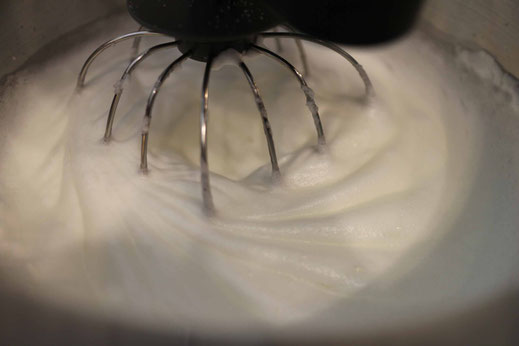 Next you add the egg yolks and fold them carrfully under the egg whites.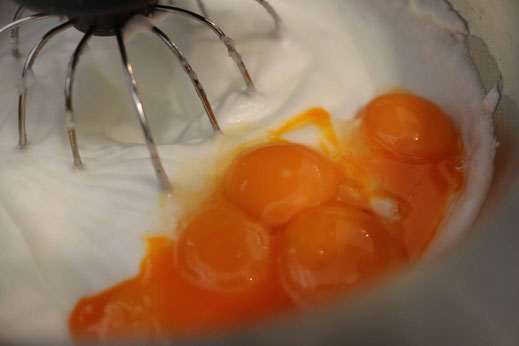 Carefully fold in flour, starch and baking powder and pour into the baking tin. I almost always use adjustable cake ring molds*. They have the big advantage that you don't have to grease them, you can easily remove the cake by cutting along the edge and there is no risk it would get stuck. To prevent the dough from leaking, I put one cake ring* on baking paper and fix it with a second cake ring* between the rings.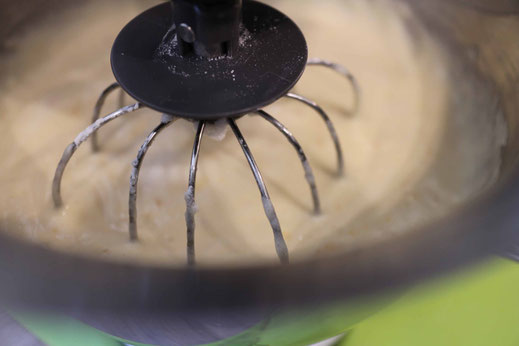 The dough must now be baked for about 30 minutes at 170°C convection setting or 190°C top/bottom heat. The baking time can vary from oven to oven and also depends on the quantity of dough. The best way is to test the dough with wooden skewers and check if there is still liquid dough on them to adjust the baking time accordingly. When the cake cooled down, you can cut it into layers with a cake cutter*.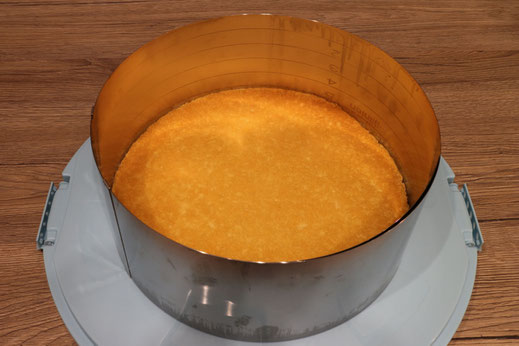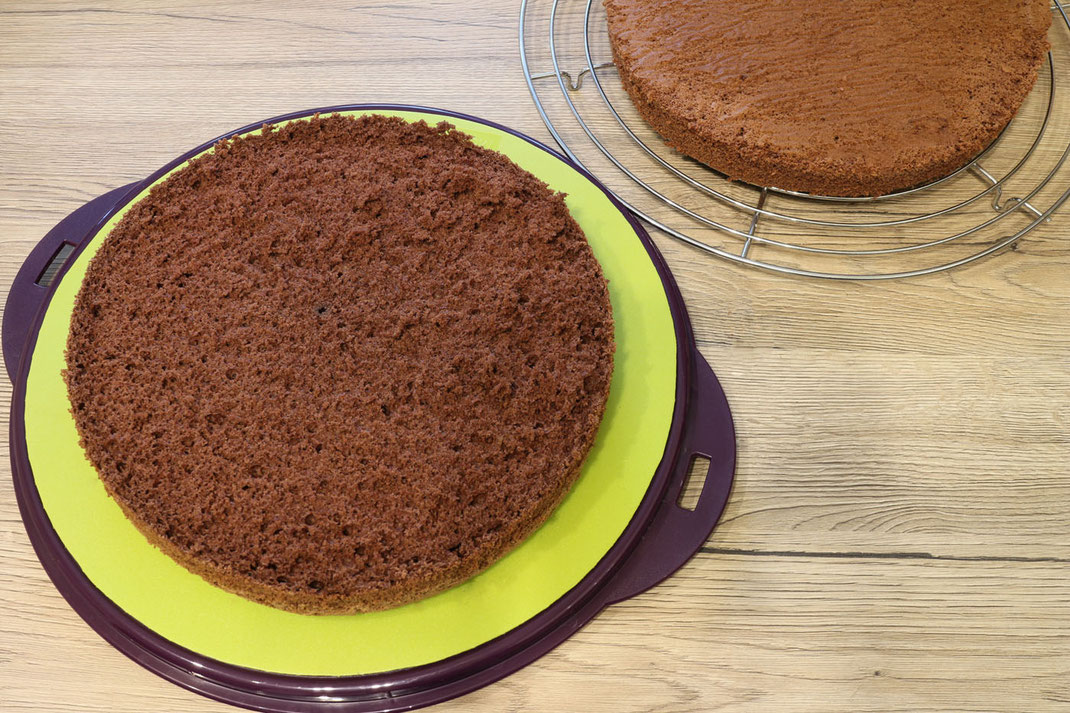 Affiliate links/advertising links/advertisements:

 
The links marked with an asterisk (*) are so-called affiliate links. If you click on such an affiliate link and purchase via this link, I will receive a commission from the respective online shop. For you, the price does not change and I only recommend items that I have used myself and found to be good. As an Amazon Associate I earn from qualifying purchases.