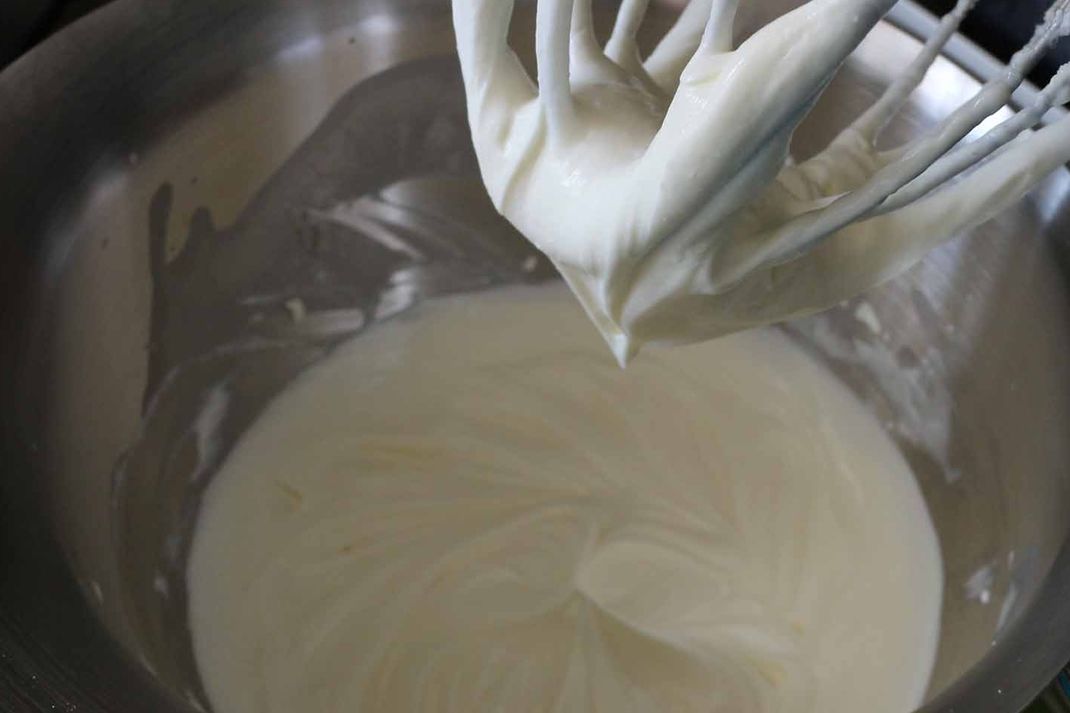 I have tried a lot of nobake cheesecake recipes and came to the conclusion this is the best variant. I use it with or without cake base, on top of sponge cake or in silicon molds. It's good to freeze and unfreeze as well.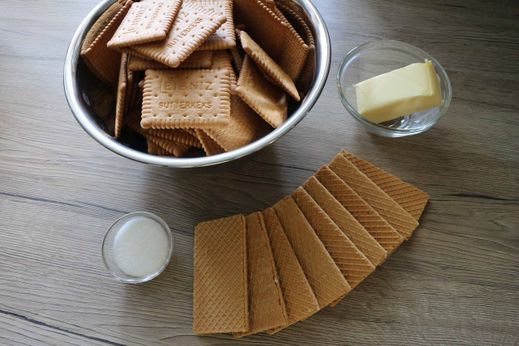 If I want to use cookie crumbles as a cake base I use:
- 130g butter
- 2 tablespoons sugar
- 300g crackers
(the other crackers have been used for the 4 in 1 cheesecake)
Melt the butter, crumble the cookies into small pieces and mix everything together till well combined. Now this can be pressed into a cake pan or adjustable cake ring. 
For the cheesecake batter I use:
- 600g cream cheese
- 100g sugar
- 200 ml whipping cream
- 1 package gelatin (9g) and 6 tablespoons water
Mix cream cheese, sugar and whipping cream till smooth combined. Prepare the gelatin with the water, melt, add a few spoons full of the cold ingredients to the gelatin and combine. Afterwards mix the gelatin under the cold ingredients and transfer quickly to the pan.
If you would like to add some flavors, fruits or fruit puree you can do this before you add the gelatin but you might need to increase the amount of gelatin if you add more liquide.