Today I prepared this beautiful colored pear slices. They are quiet simple but so great for cake decoration, without much effort.
The first step is to dye the sugar. I take about a knife tip of paste food color* for about 50g sugar. Mix the sugar and the food color till the sugar is evenly colored. Repeat this with every color you want. If you are looking for a more intensive color, just add more food coloring.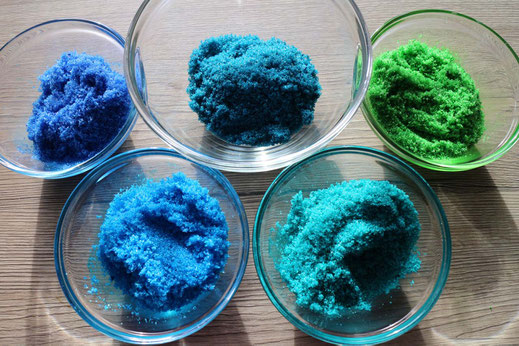 Cut the pears into 2-3mm thick slices and lay them evenly on a tray with baking paper below.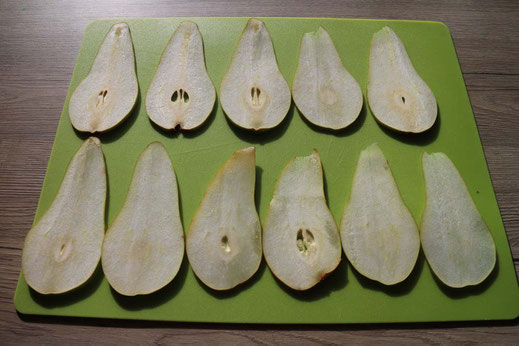 Coat the pear slices with about 2mm of colored sugar. You can use one or different colors per slice, but don't mix to many and to different colors, because you might just get a brownish end color.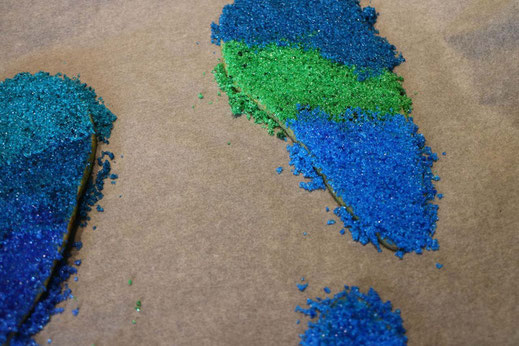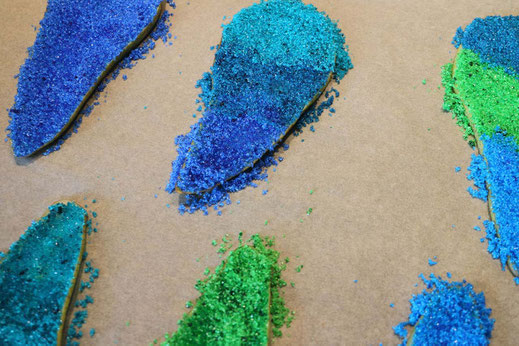 Put the baking tray into the oven for 10min at 120°C convection setting. After 10min the sugar should be melted completely and absorbed by the pears. The baking paper might now be covered by a lake of pear juice, so it's time to put the slices onto a fresh sheet and repeat the step for another 10min. If there is still some excessive pear juice on the pears dry it carefully off with a tissue. Now dry the pear slices for 2-3 hours on the convection setting without any temperature. You can also do this over night without oven but it will take longer. They don't need to be dried fully to be able to decorate a cake with it, but if you want to store them for longer time, they need to be completely dry, otherwise they will go mouldy. 
Have fun with colorful pear slices as cake decoration :-)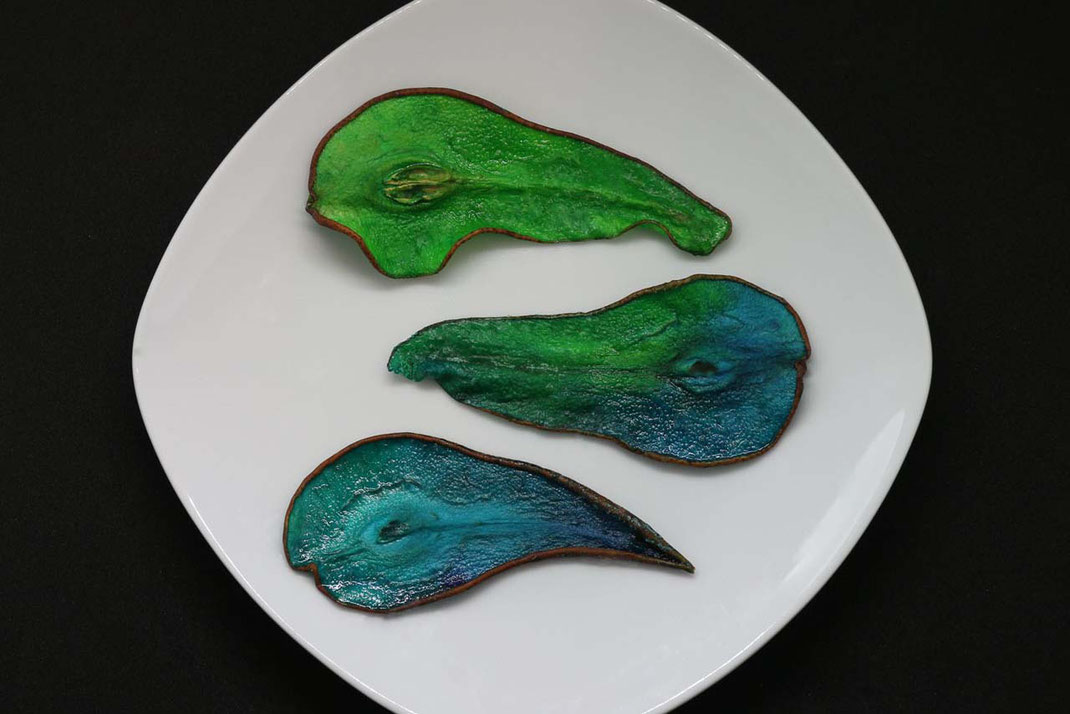 Affiliate links/advertising links/advertisements:

 
The links marked with an asterisk (*) are so-called affiliate links. If you click on such an affiliate link and purchase via this link, I will receive a commission from the respective online shop. For you, the price does not change and I only recommend items that I have used myself and found to be good. As an Amazon Associate I earn from qualifying purchases.