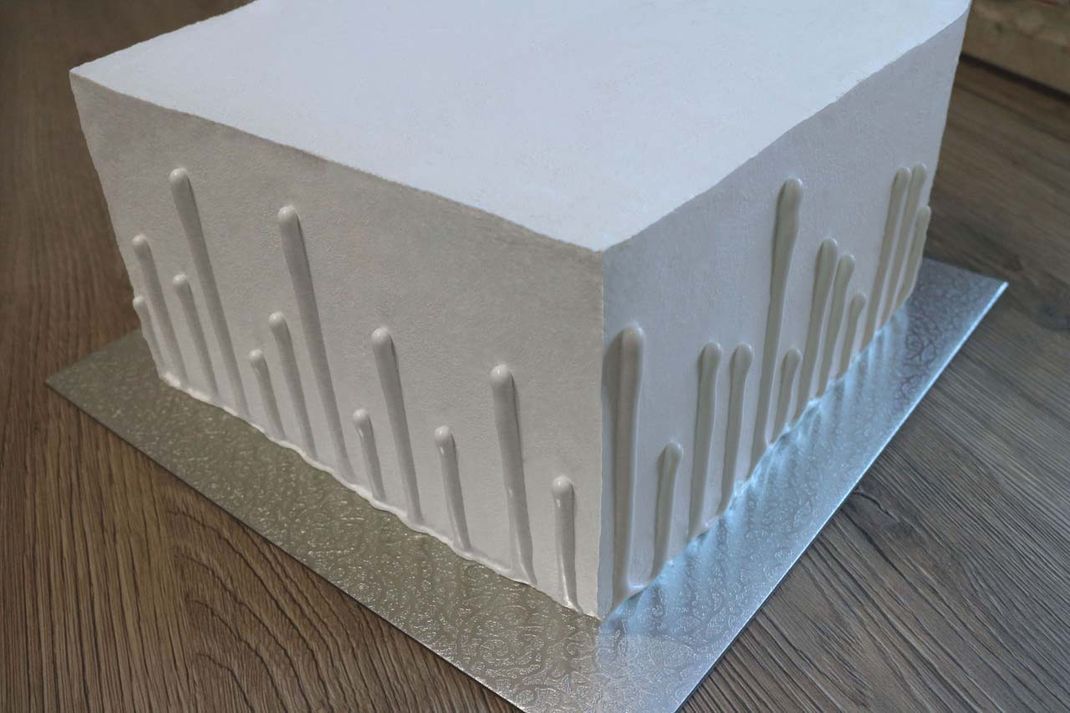 After I saw some cakes with this cool technic I had to try it on a cake and I made this tutorial for you. Basically it works the same way as the normal drip, just on the upside down cake. If you use the upside down method it's anyway in the right position.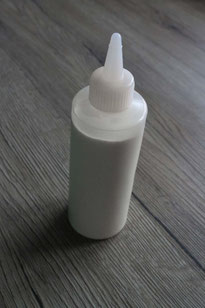 I used in this case white chocolate for the drip but you can also do it with dark or milk chocolate. The white chocolate has the advantage that you can also dye it with food colors. Start the drip with preparing some white chocolate ganache with a ratio of 3:1 chocolate and cream and let it cool down to 50°C if your cake is really chilled (maybe a little colder for a not chilled cake). Fill it into a squeezer bottle and make your trial run on a turned around box.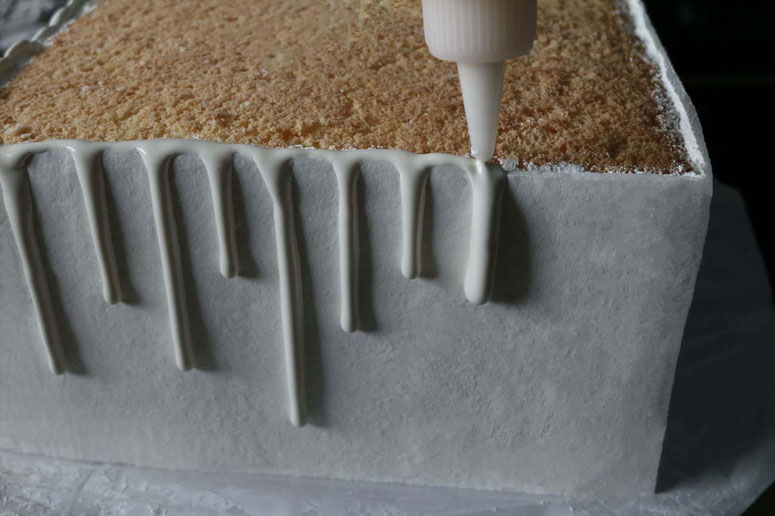 The chocolate should stop running at some point on the vertical surface and please don't make the same mistake like I did myself to not be patient to wait till it has the right consistency. Now you can start to decorate the cake. Squeeze out some ganache right on the edge and let it run half way down the cake. Move the bottle forward half a cm along the edge and do the second squeeze either a little longer or shorter so your drips have different length's.
After the complete cake is decorated with drips, chill it for 1-2h (or freeze it for 1/2h) till the drip is dried completely. Now you can turn the cake and decorate it further.