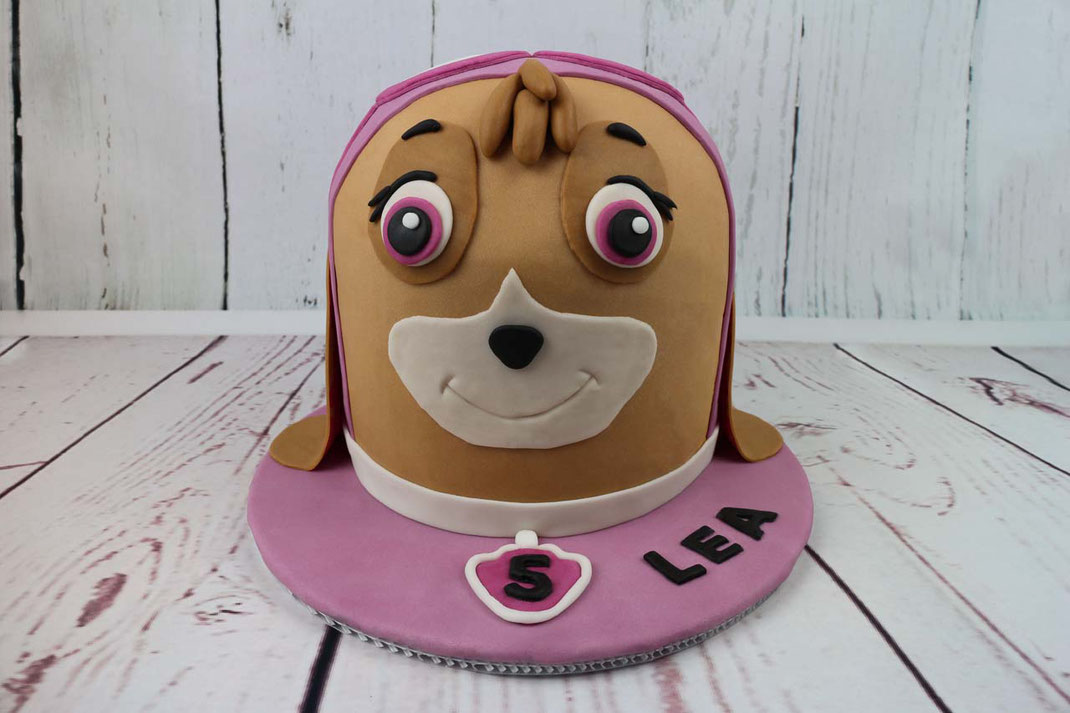 I never thought I would bake a Skye cake, but what if a colleague of yours asks you to create a birthday cake for his daughter and she is a huge Sky fan. Yes you start baking a Paw Patrol cake earlier then you thought. I'm not an expert on Paw Patrol, but still hope you can recognize Skye.
The birthday girl wished the base cake to be a lemon pound cake in 20cm with which I stacked up the 25cm height, to be able to carve a half dome shape out of it. It is covered with white chocolate ganache out of 600g white chocolate* and 200ml whipping cream. To be able to move the cake easier it has a cakeboard* below.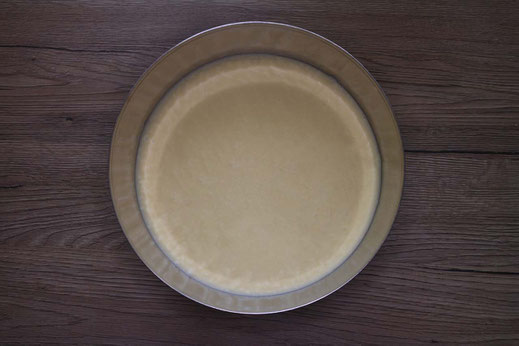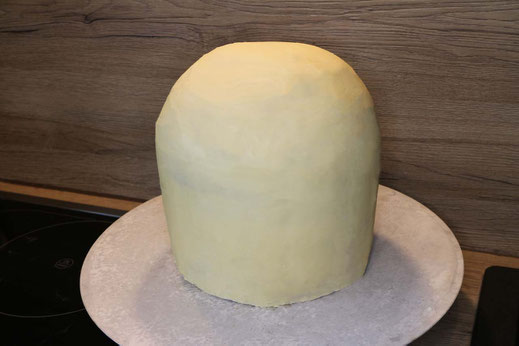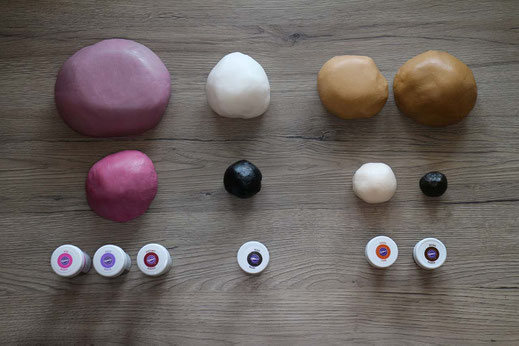 After the fondant is colored, you get to have the cake covered in fondant. As Skye has this pink cap on I decided to cover the front of the cake in the light brown fondant and the back with the light pink. The pink is overlapping the brown one and I made two folds on the sides which will be covered later by the ears. The excess fondant you can cut away later on. With the rest of the light pink fondant I covered the cakeboard*.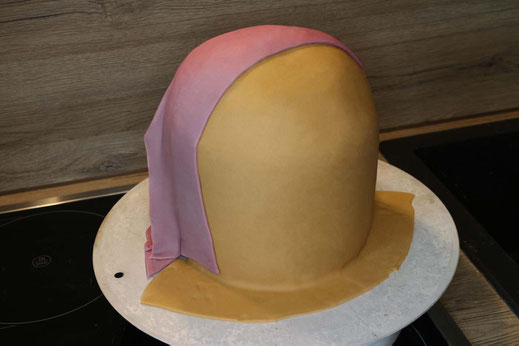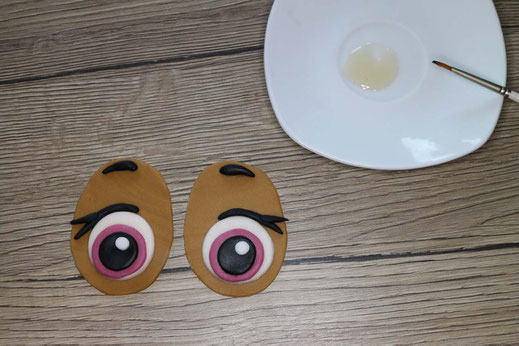 Of the decoration I prepared first the eyes to have them dry a little before putting them on the cake. Just cut out circles in white, pink and black and glute them with edible glue* on the dark brown ovals. Add white points of light and black brows and eyelashes. 
After I glued on the eyes and the nose out of beige and black-brown fondant (I somehow forgot to take a picture of that) I shaped the glasses in dark pink and white. I just used circle cutters and glued it onto the cap. Now it's time to move the cake onto the decorative cakeboard and to add a white stripe as collar, to cover the base. I used the rest of the dark brown fondant for the hair and the ears.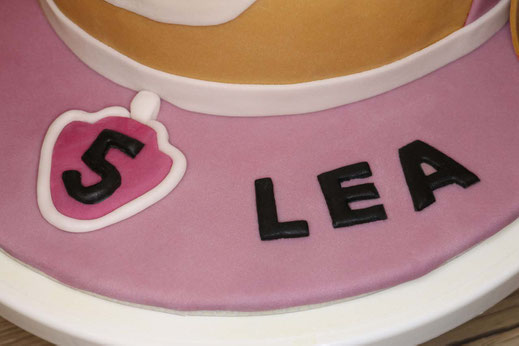 The last step is to shape the pendant and cut out the number and name of the birthday girl. It just took me 11h to do this but you will be for sure a lot faster.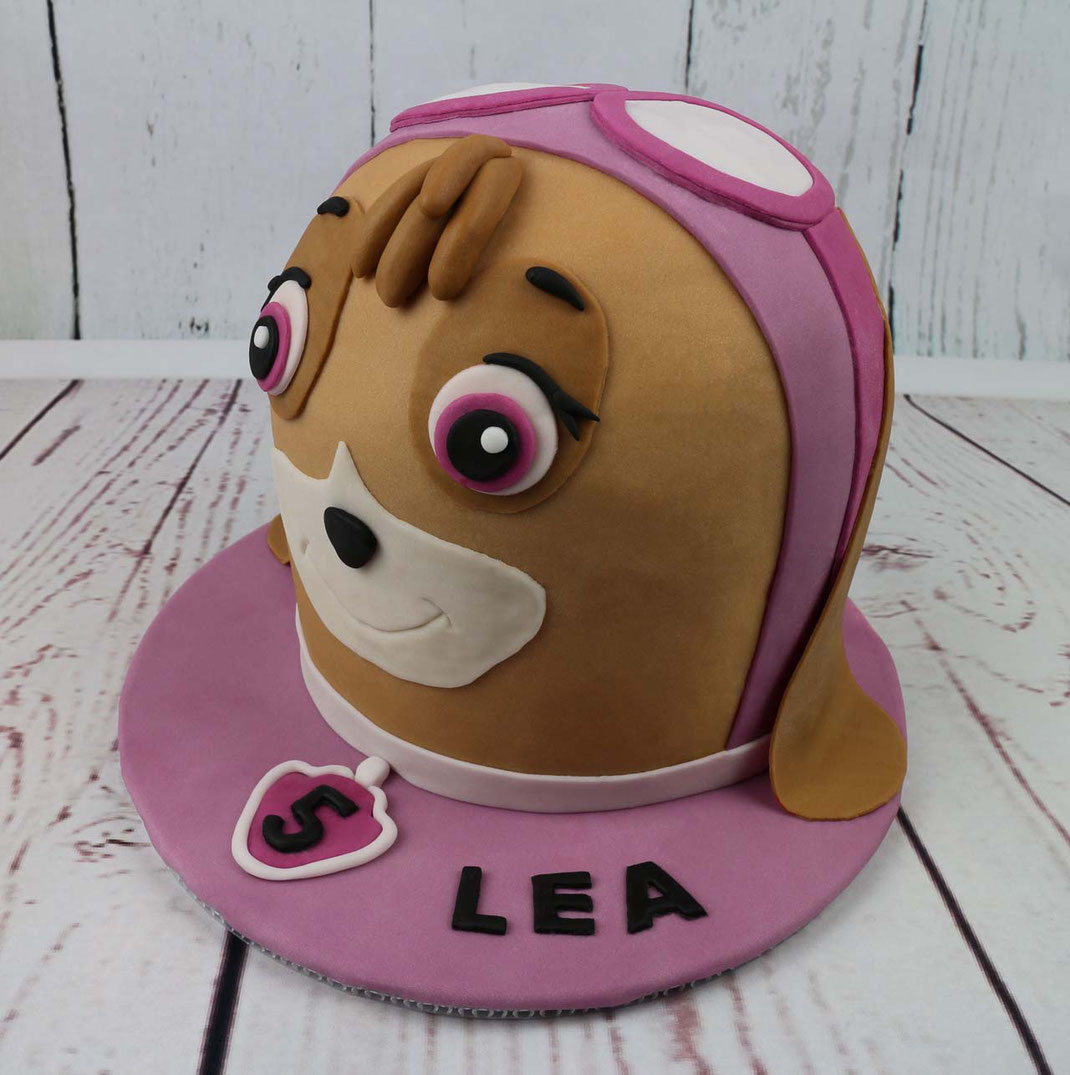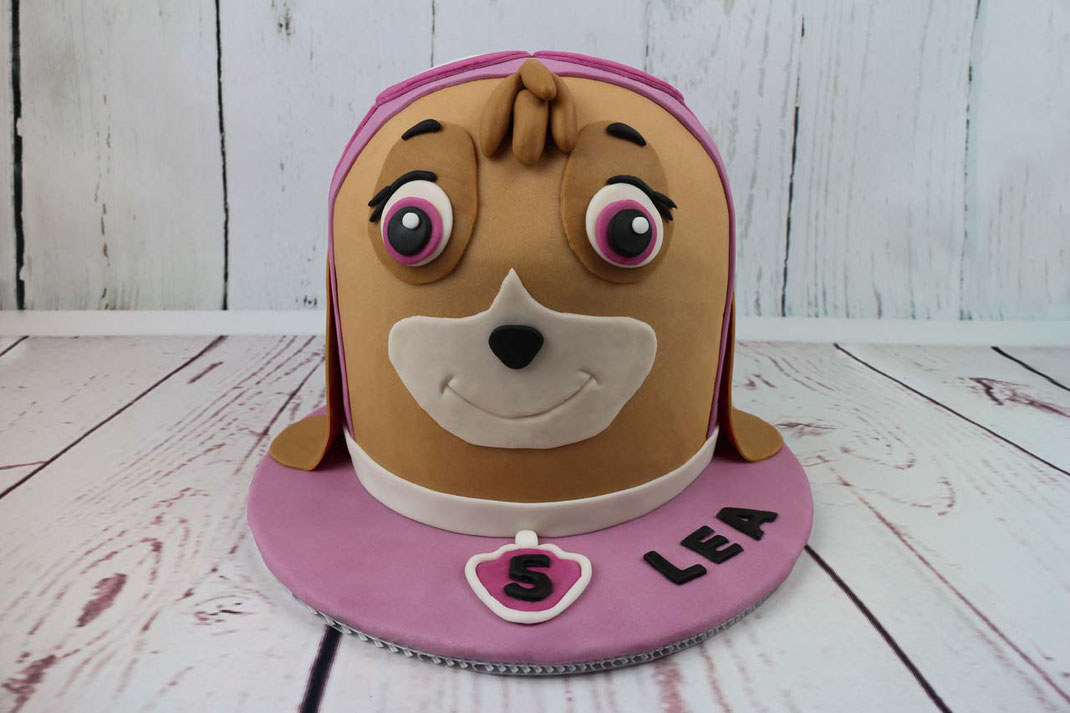 Affiliate links/advertising links/advertisements:

 
The links marked with an asterisk (*) are so-called affiliate links. If you click on such an affiliate link and purchase via this link, I will receive a commission from the respective online shop. For you, the price does not change and I only recommend items that I have used myself and found to be good. As an Amazon Associate I earn from qualifying purchases.