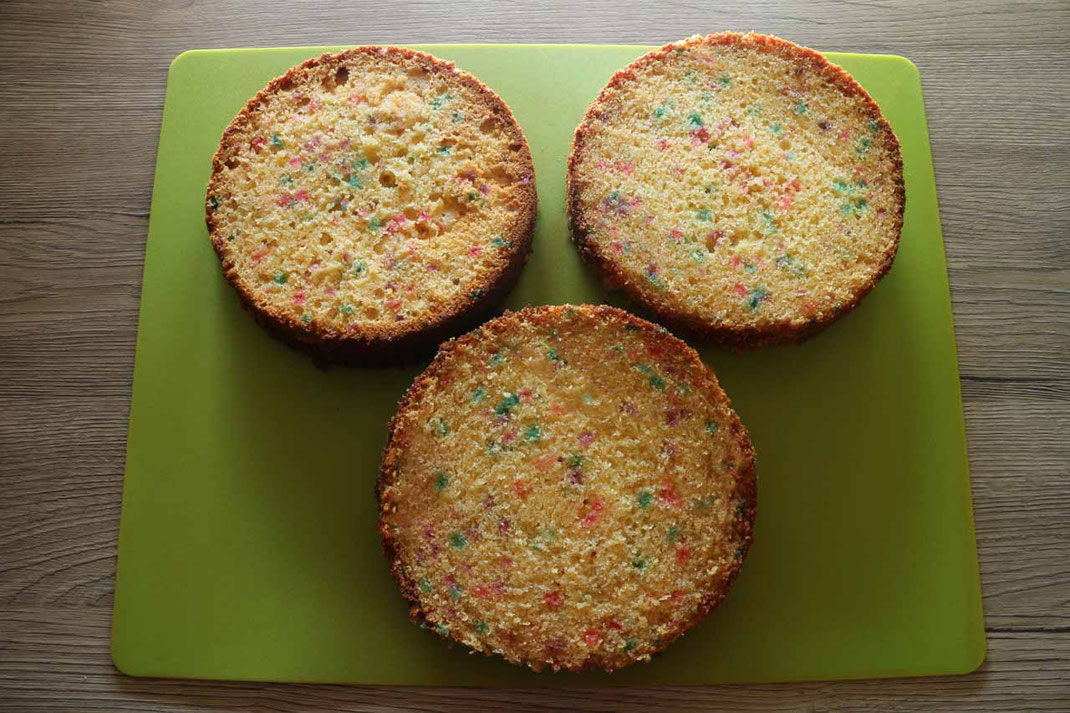 This cake I baked a lot in my childhood with my mom and I still love it. You can bake a bundt pan or use it as cake base if you want something more stable as a sponge cake. It is in both cases very tasty.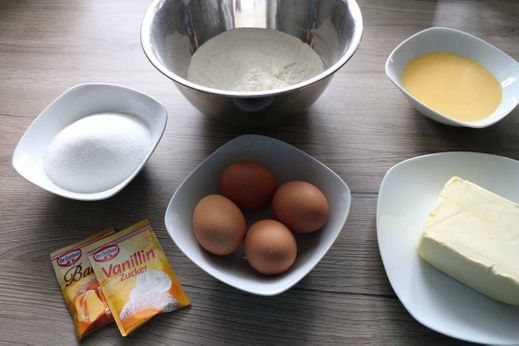 ingredients:
- 4 eggs
- 250g butter
- 180g sugar
- 1 package of vanilla sugar
- 1/8l egg liqueur
- 250g flour
- 1 package baking powder
If you like, chocolate or sugar sprinkles*.
Seperate the egg yolks from the white and beet the white to stiff peaks. Mix egg yolks, butter, sugar and vanilla sugar till you have a smooth dough. Add first the egg liqueur and then flour and baking powder. Now fold in the egg white and if you like some sprinkles. Fill in your preferred pan (I always use an adjustable cake ring mold*) and bake about 60min at 180°C convection setting (test with a tooth pick and adjust the time).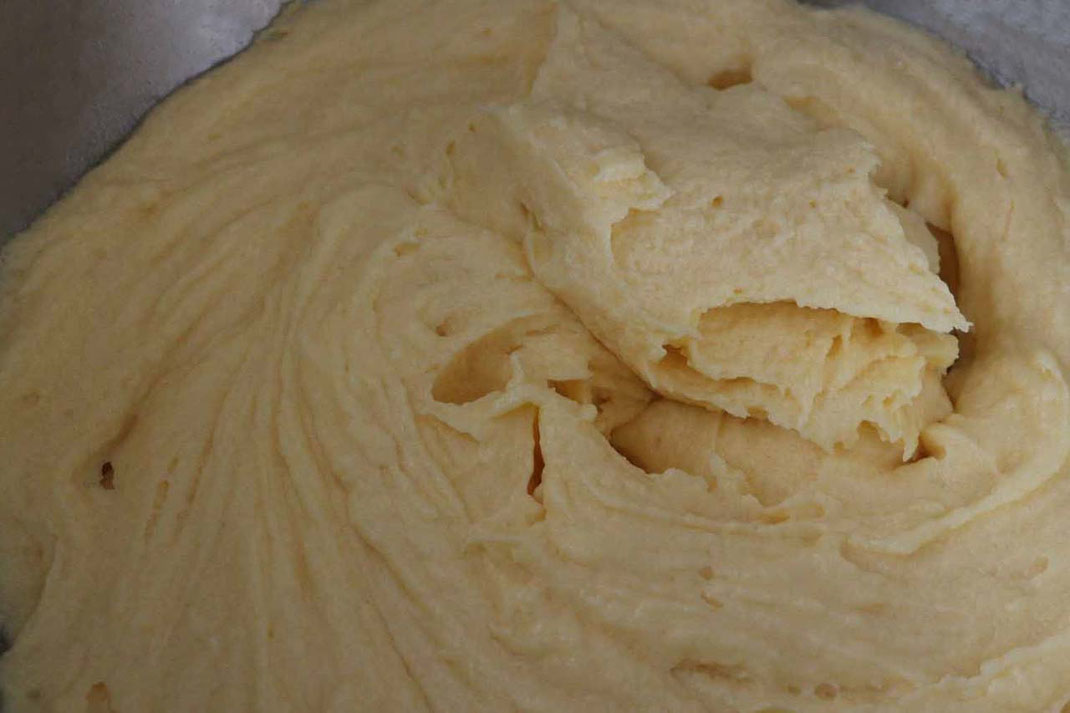 Affiliate links/advertising links/advertisements:

 
The links marked with an asterisk (*) are so-called affiliate links. If you click on such an affiliate link and purchase via this link, I will receive a commission from the respective online shop. For you, the price does not change and I only recommend items that I have used myself and found to be good. As an Amazon Associate I earn from qualifying purchases.