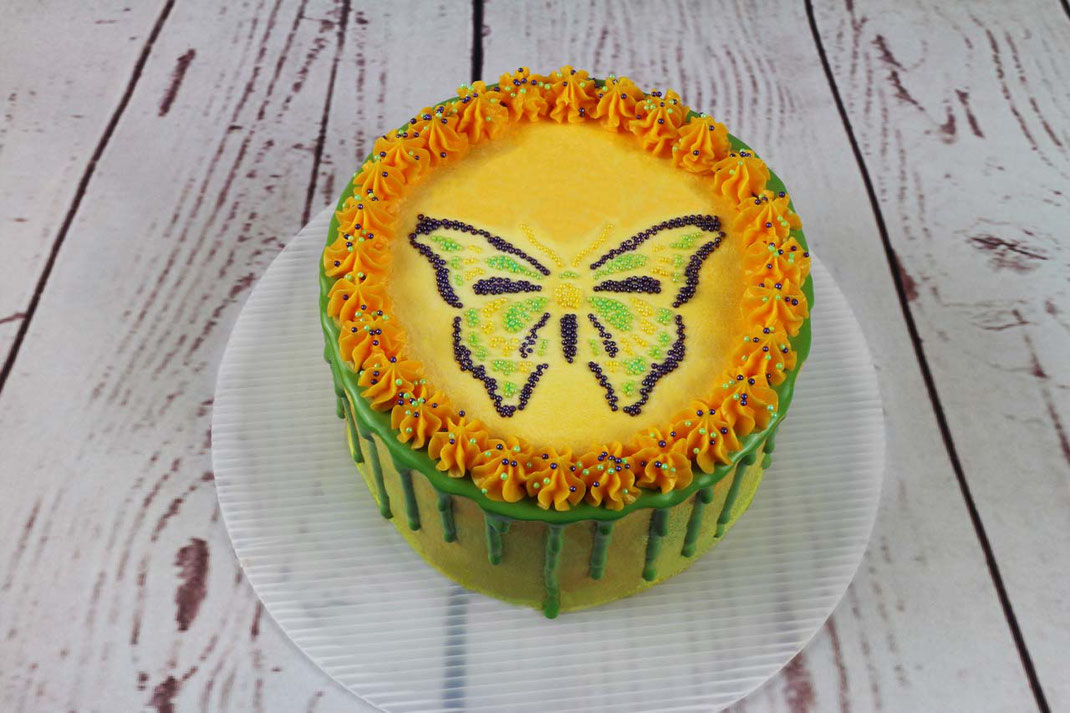 I have baked a small spring cake, but you can of course use the same technique on any other theme. All you need is a stencil* and little sugar sprinkles*.
 
As a base I baked a sponge cake, filled it with whipped cream and covered it with sweetened condensed milk buttercream. You whip 250g of butter at room temperature and add 400g of sweetened condensed milk* bit by bit. You can dye the butter with yellow* and green* food coloring, but I sprayed the cake with airbrush* in lemon yellow* and bright green* after applying the frosting with my favorite technique for sharp edges.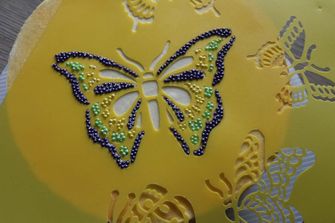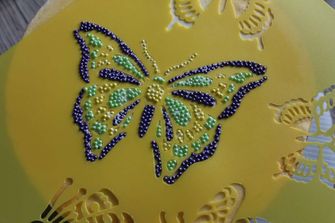 After the paint has dried, use a stencil*, in this case a butterfly to apply the sugar sprinkles* with tweezers* and bring them into position. 
 
Then I applied a drip in green as usual with a small squeezer bottle*. You can find the recipe here. Last but not least, after the drip has completely solidified, I dyed buttercream in yellow* and applied it with a piping bag* and a tip 21*. Now only some sugar sprinkles* are missing as decoration.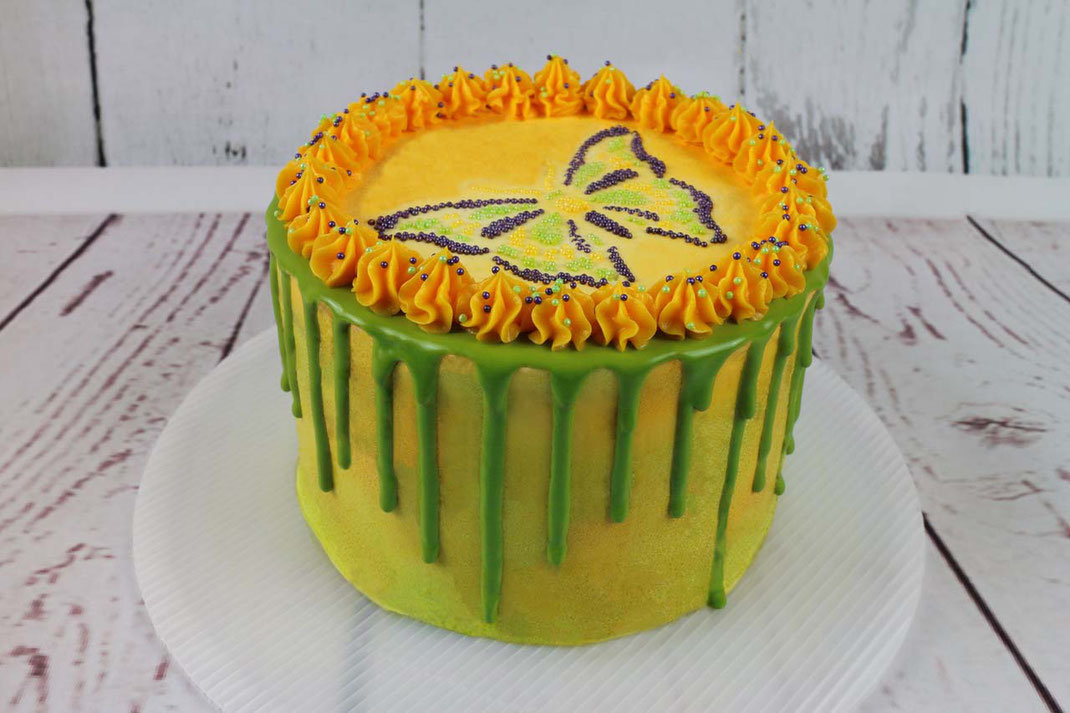 Affiliate links/advertising links/advertisements:

 
The links marked with an asterisk (*) are so-called affiliate links. If you click on such an affiliate link and purchase via this link, I will receive a commission from the respective online shop. For you, the price does not change and I only recommend items that I have used myself and found to be good. As an Amazon Associate I earn from qualifying purchases.