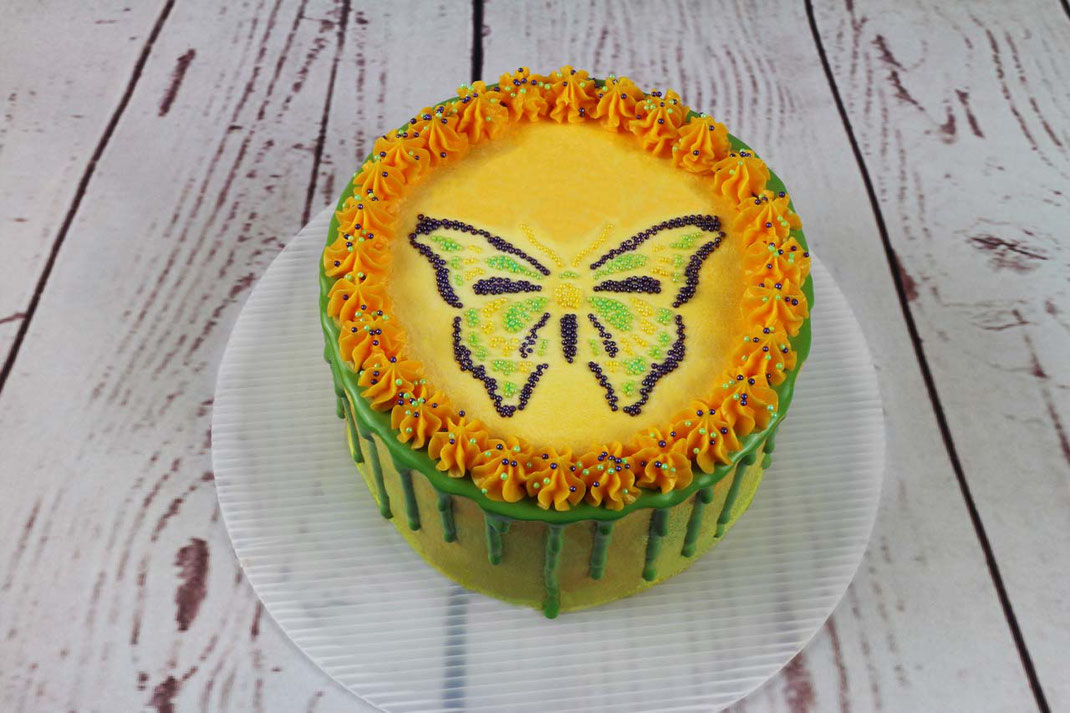 I wanted to try this technic out for some time, so I decided to bake this little spring cake but you can use it for any theme. You just need some little sugar sprinkles and a stencil. 
As cake base I used a sponge cake, filled it with whipped cream and covered it with buttercream. For the buttercream I used 250g of butter which I whipped and added 400ml of sweetened condensed milk. You can dye the buttercrem, but I used my airbrush set to color the cake in yellow and green.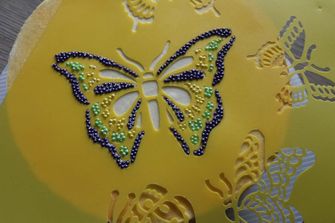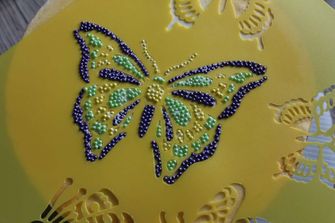 After the color dried, you use the stencil, in this case a butterfly, to position the little sugar sprinkles. Afterwards I added a drip in green, some buttercream swirls with Wilton tip 21 and some additional sprinkles.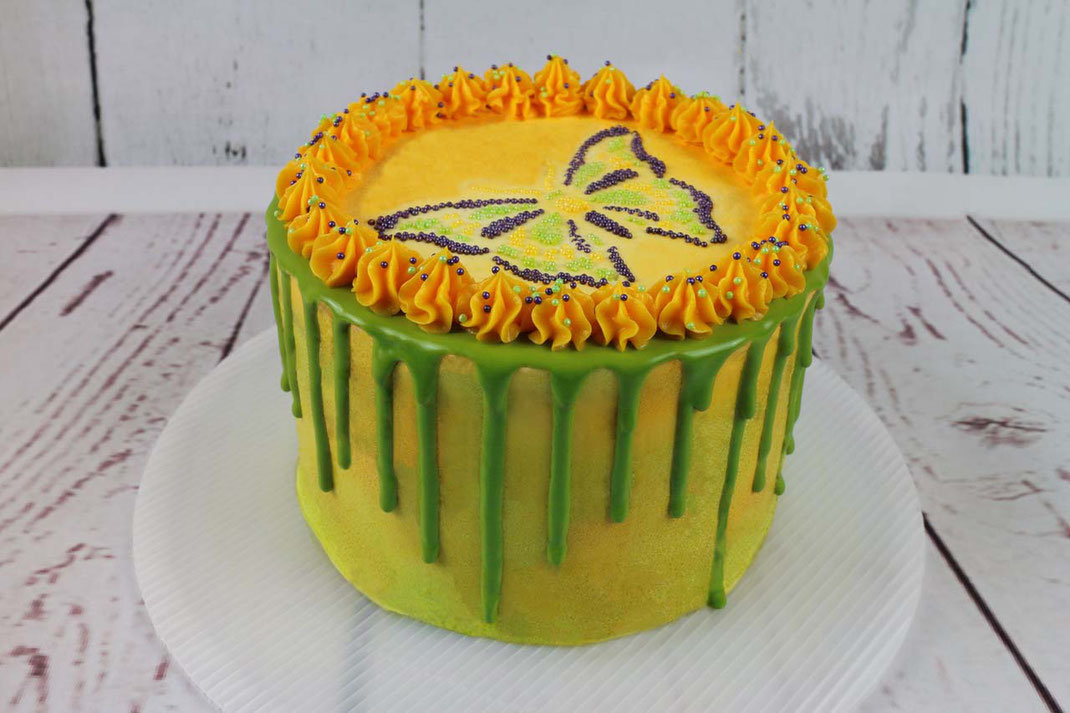 Affiliate-Links/Werbe-Links/Anzeigen:
Die mit Sternchen (*) gekennzeichneten Links sind sogenannte Affiliate-Links. Wenn ihr auf so einen Affiliate-Link klickt und über diesen Link einkauft, bekomme ich von dem betreffenden Online-Shop eine Provision. Für euch verändert sich der Preis nicht und ich empfehle nur Artikel dich ich selbst verwendet und für gut befunden habe.