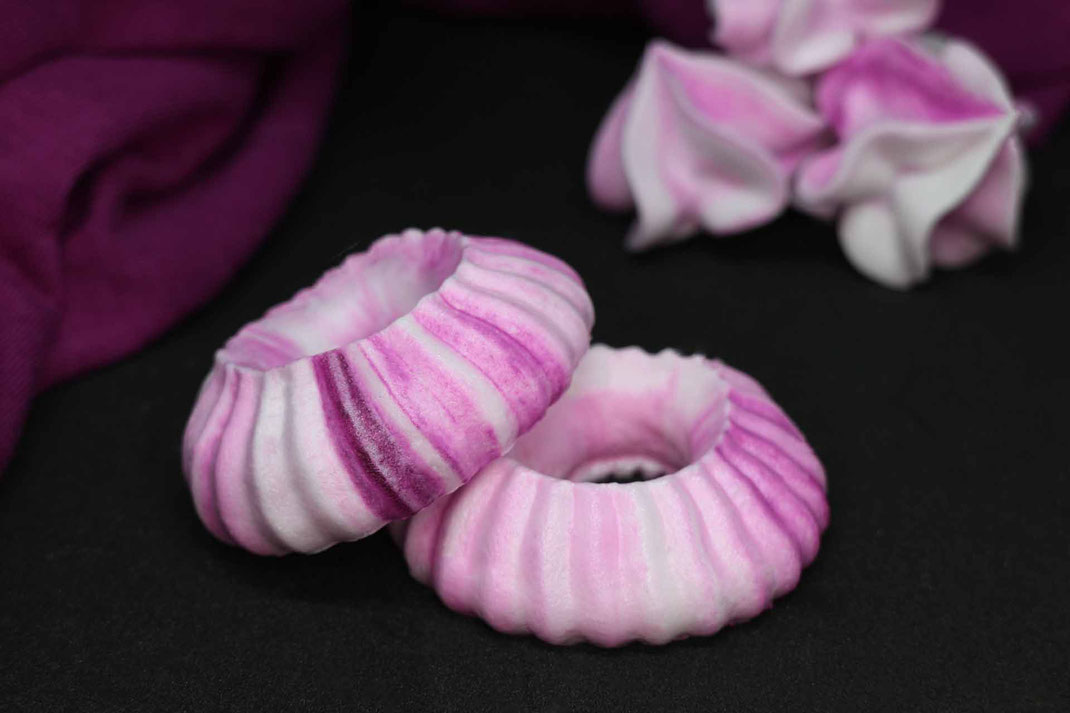 After the meringue cookies I baked last week turned out well, I did another trial run with my new Sultane piping tip*. The first trial was a total disaster, so I packet it away and every intention to not use it for a long time, but I'm glad I tried again. They could have turned out more even and I still need some training but this time they turned out quite well. 
You can find the recipe for the meringue cooked here.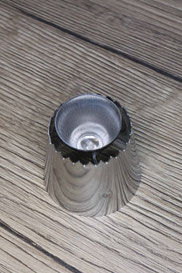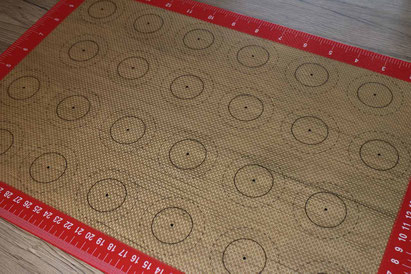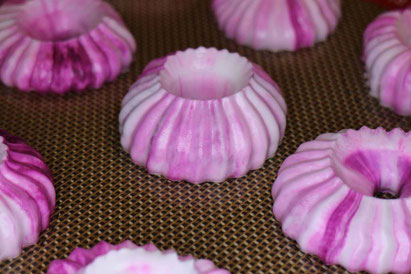 I used again food colors to marble the meringues before filling the mass into a piping bag* with the Sultane tip*. Top be able to pipe the rings evenly a silicon mat* is really needed. Otherwise the baking sheet will come up when you try to lift the piping bag and will mess up the shape. The silicon mat will stick to the baking pan and helps you a lot to pipe even shapes. After piping the rings, dry then im your oven at 80°C for several hours, depending on the thickness of the rings.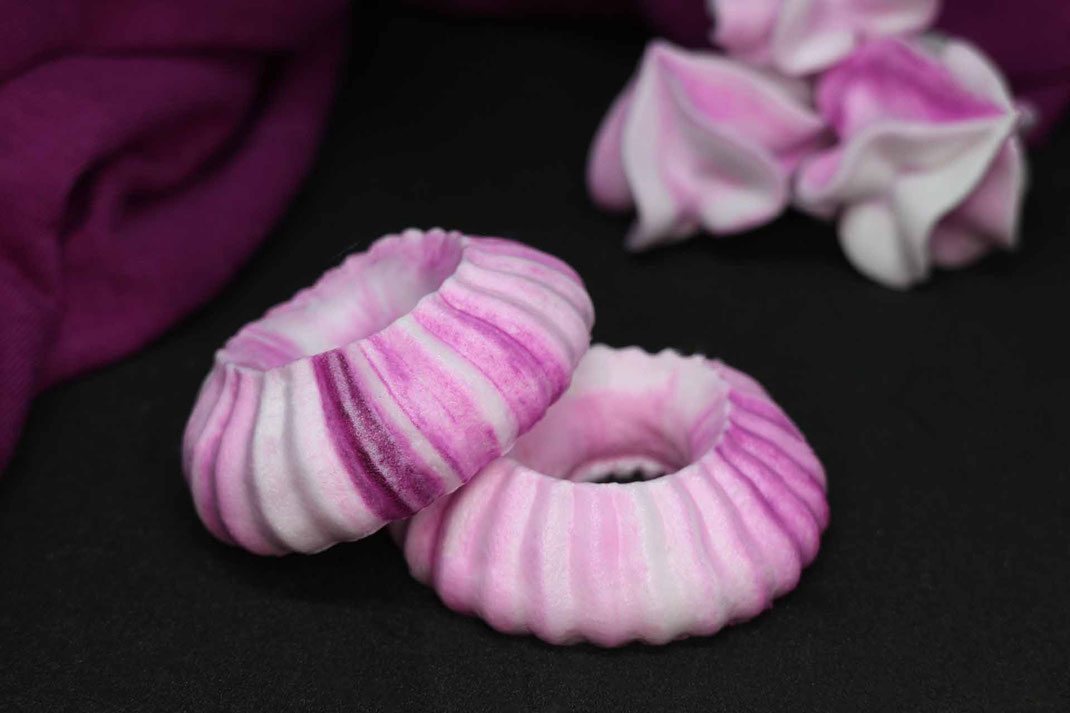 Affiliate links/advertising links/advertisements:

 
The links marked with an asterisk (*) are so-called affiliate links. If you click on such an affiliate link and purchase via this link, I will receive a commission from the respective online shop. For you, the price does not change and I only recommend items that I have used myself and found to be good. As an Amazon Associate I earn from qualifying purchases.