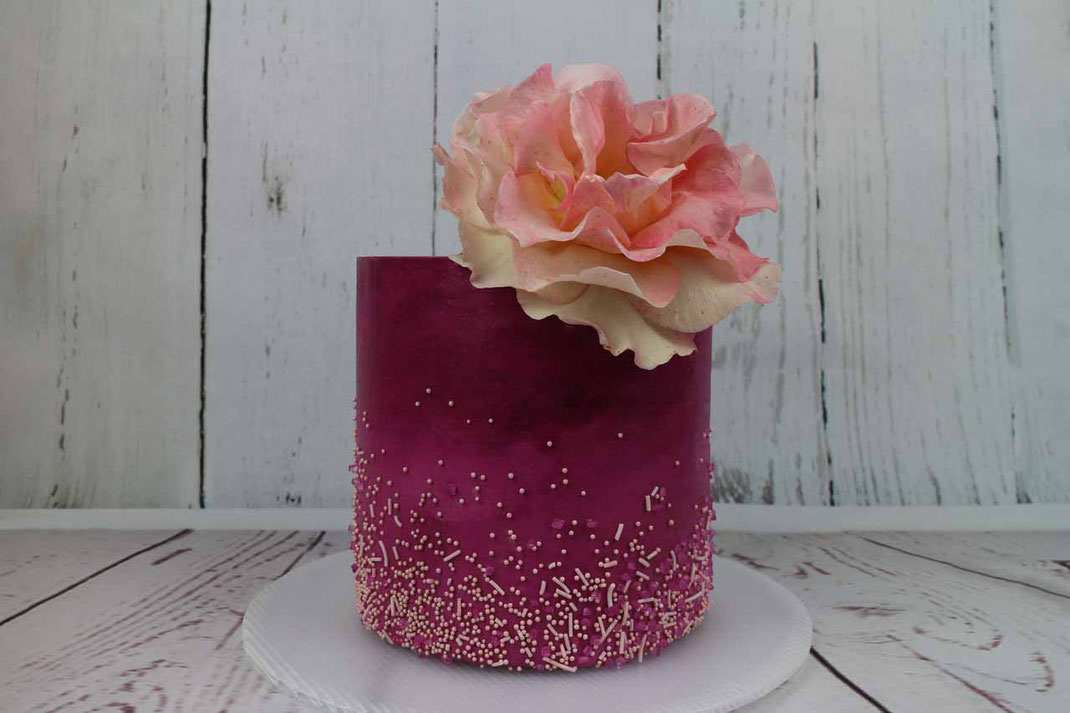 I had the the great honor to give this wedding cake to a friend as a present. I was just a simple one tier cake, with not to much decoration but I was still very nervous, because it was an important occasion. The cake is decorated in Marshmallowfluff buttercream (250g butter + 200g Marshmallow Fluff*) with my method for getting sharp edges. The color is a mixture out of burgundy* and pink*, but I didn't want the color to be even, the top of the cake should be darker to give a contrast to the decoration. I put the sprinkles* on the cake before I turned it, to be easier. The last step was to decorate the cake with a rose out of our garden. I put the stem into a little small flower tube* to safe the rose from getting dry and not get in contact with the cake. 
Affiliate links/advertising links/advertisements:

 
The links marked with an asterisk (*) are so-called affiliate links. If you click on such an affiliate link and purchase via this link, I will receive a commission from the respective online shop. For you, the price does not change and I only recommend items that I have used myself and found to be good. As an Amazon Associate I earn from qualifying purchases.