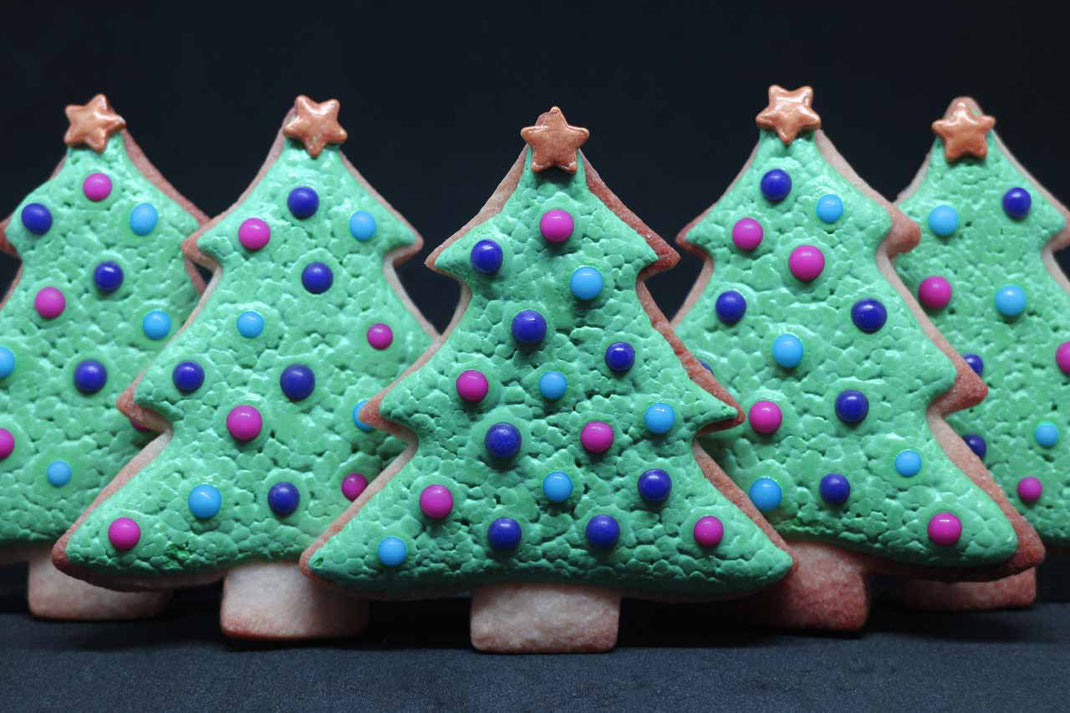 Did it ever happen to you, that you made a total beginners mistake again after years? Yes today is the day. I made so often Royal Icing that I can't count anymore but this time it went totally wrong. I did not get my color right and kept adding and adding food color. I searched for the right color and forgot to turn the mixer of in between. While using the icing it did not look different but after drying it got this cracks and I knew I overbeat it. First I wanted to redo them but now I love the effect for the trees. But now from start so you can recreate the cookies yourself: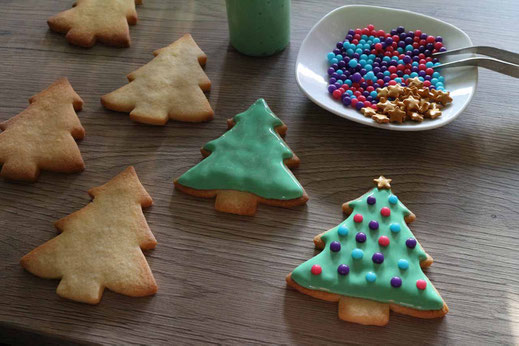 I baked a batch of my standard cookie recipe and cut them out with a tree cutter. 
For the Royal Icing you need the following:
- meringue powder
- powder sugar
- vanilla extract
- water
- green foodcolor
- sugar perls
- sugar stars
- a plastic bottle with Wilton tip 2
- a tweezer 
For the Royal Icing I use a very simple recipe with 1,5 teaspoons of meringue powder with 250g of powdered sugar, some vanilla extract and about 50-100ml water. How much water you really need you will see when you have whipped the icing and added the food color. The consistency should be not to runny so it doesn not completely bleeds into each other. If you want that crackled effect, make the same mistake as myself and keep adding food color and beating. If not just add the color at once and just whisk it carefully in. Now you can fill it into the bottle and decorate the cookies. Add the sugar decoration with a tweezer and let it dry.