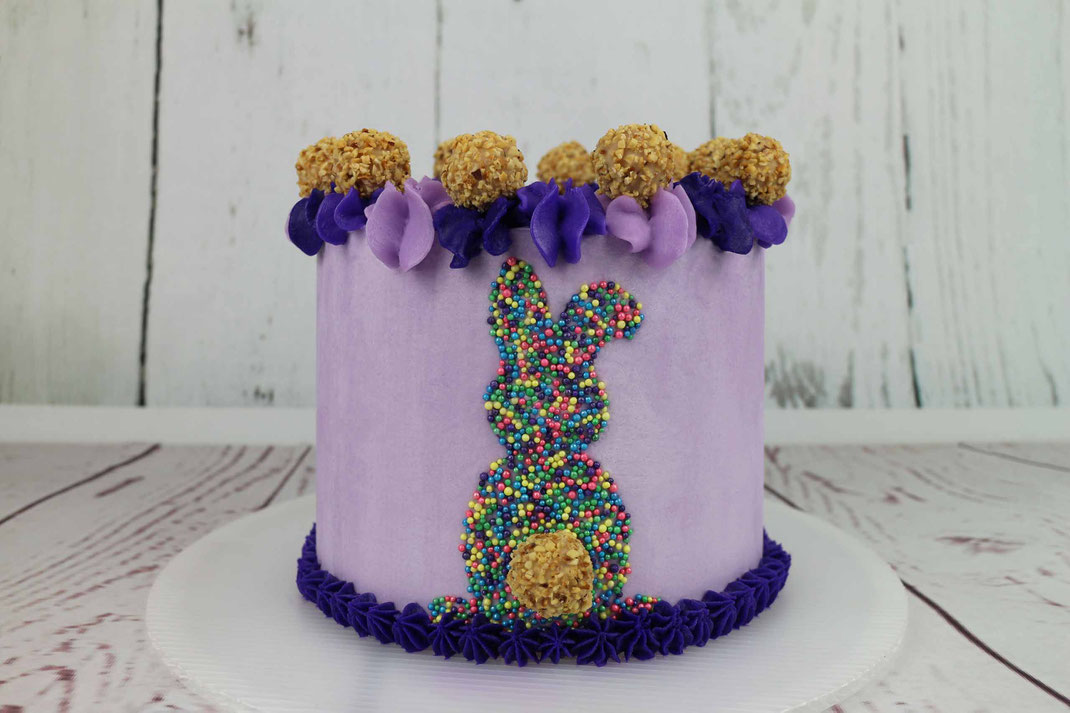 Since I totally miscalculated the amount of buttercream in my bunny cake and didn't want to throw away the rest of the buttercream, I decided to try another technique. My neighbors were also happy about an Easter cake :-)
As always, the cake is coated with my favorite technique for sharp edges. After the cake is well chilled, a cookie cutter of your choice, in my case a cute bunny cutter* is used. If you want to put the shape on the top of the cake, you can simply place the cutter on top of the cake and fill the inside with sugar sprinkles*. In my case on the side of the cake it is a bit more time-consuming, but still simple. You just use the cookie cutter to emboss the shape into the cake and then take it off again. Now you can see the outline of the shape on the cake and could fill the inside. For this I have a fondant tool* with a ball lightly moistened with buttercream or grease. The sprinkles can be picked up this way, because they stick to the ball and are pressed onto the cake. You do this until the whole outline is filled.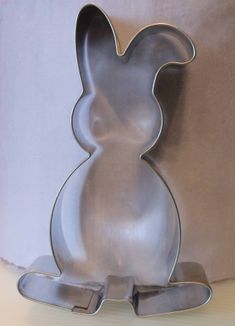 Afterwards I decorated the cake with the remaining buttercream. I filled the buttercream into piping bags* with a large* and small star-tip* and pipe stars on the cake and around the bottom edge. As a last step the bunny gets a little tail made of Giotto*.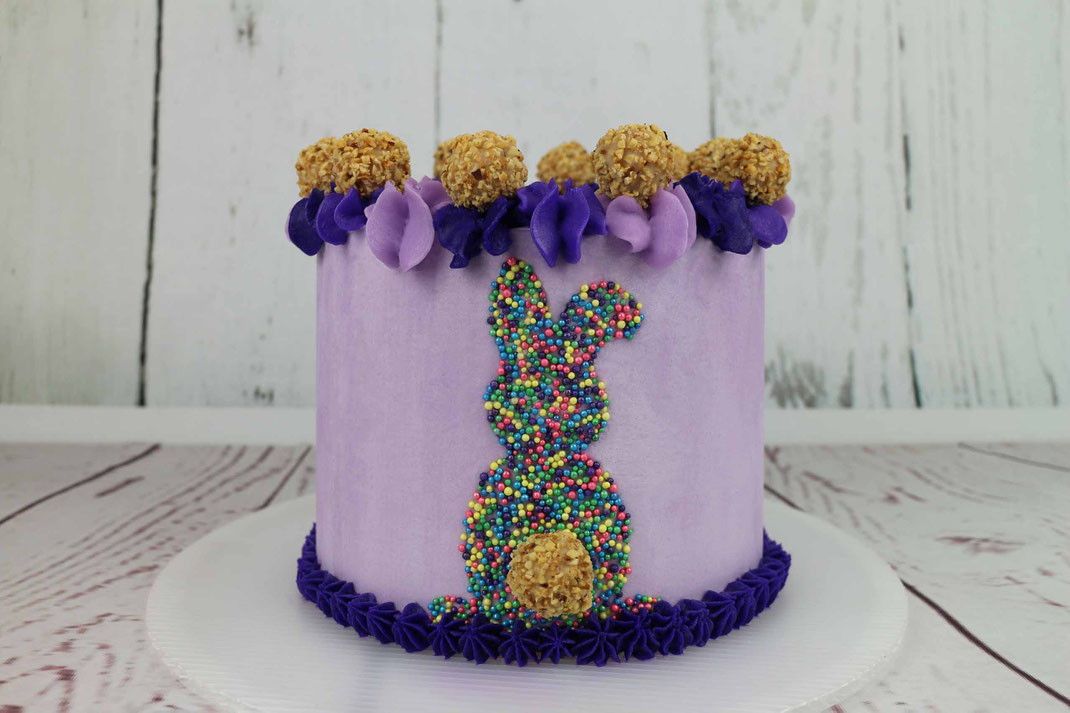 Affiliate links/advertising links/advertisements:

 
The links marked with an asterisk (*) are so-called affiliate links. If you click on such an affiliate link and purchase via this link, I will receive a commission from the respective online shop. For you, the price does not change and I only recommend items that I have used myself and found to be good. As an Amazon Associate I earn from qualifying purchases.