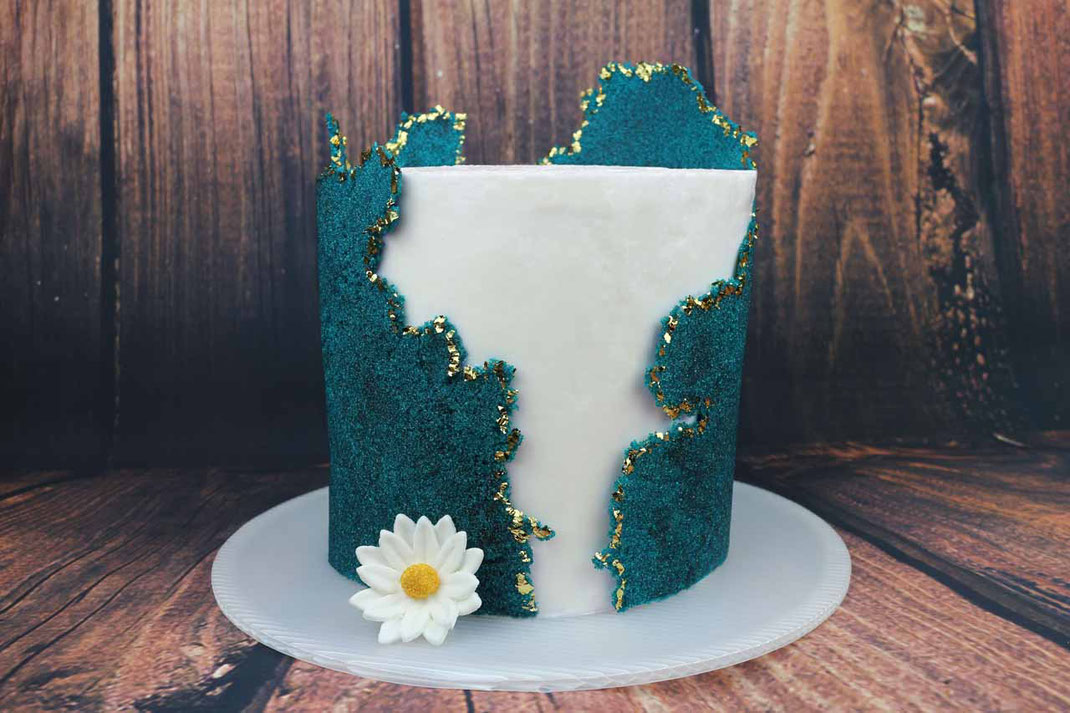 The brand new cake trend 2020 is the decoration with sugar sheets. This is a sugar layer which is placed around the cake or used for decoration. You can achieve amazing effects and the variations are almost limitless. Here I show you how you can easily create a cake with a sugar sheet.
Any cake with a fondant suitable frosting can be used as a base for a sugar sheet cake as well. In this case I used a white Marshmallow Fluff buttercream (250g whipped butter + 200g Marshmallow Fluff* and a splash of white food color*) to frost the cake, using my favorite method for sharp edges.
Now we come to the exciting part, the sugar sheet :-) The process is actually quite simple. You start by coloring sugar with paste food colors*. You simply put the sugar with a blob of food coloring into a plastic bag and mix it till it's fully combined. For my cake I needed about 250g sugar and colored it in teal*. On the pictures you can just see a portion of it, because I did some trials and didn't want to waste much if not turning out great.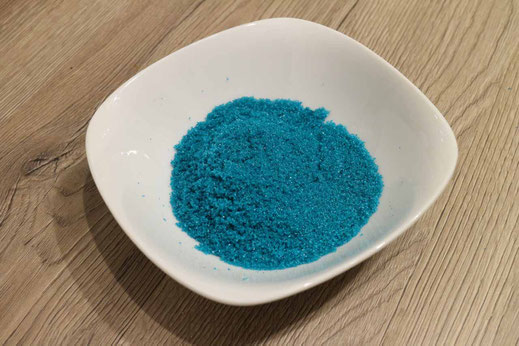 Now mix the sugar with glucose syrup* (1 teaspoon per 100g of sugar) until a smooth mixture is obtained. 
Spread this mixture on a silicone mat and roll it out about 2-3mm thick with a rolling pin*. I would measure the height and the circumference of your cake with a tape measure to adjust the shape of the sugar sheet accordingly. The edges do not have to be smooth, but you should cut the bottom edge straight.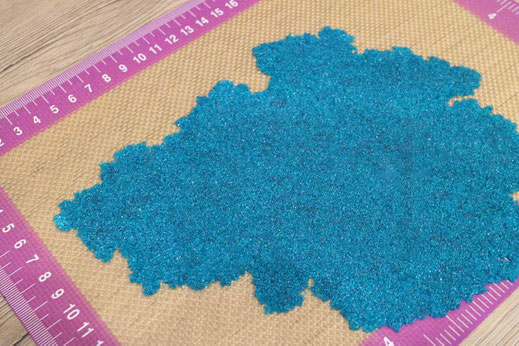 Now put the sugar sheet for about 5-10min at 80°C in the oven. Afterwards it will be more firm, but still flexible so you can form it like you want but it will not break to fast.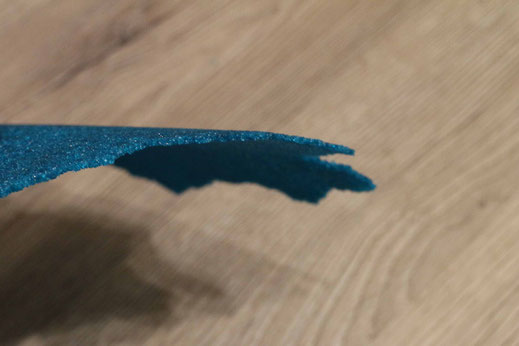 The last step is the placing on the cake. Take the sugar sheet carefully, wrap it around the cake and press it lightly onto it. If you are using ganache as a base, you can spread some shortening or something similar on it before. Now you can decorate the cake further. I have decorated the edge of the sugar sheet with pieces of gold leaf sheets*. You could also add more decoration or drape the sugar sheet in another shape. I think this cake technique is so great and I am already curious to see which variations we will see in the next weeks and months.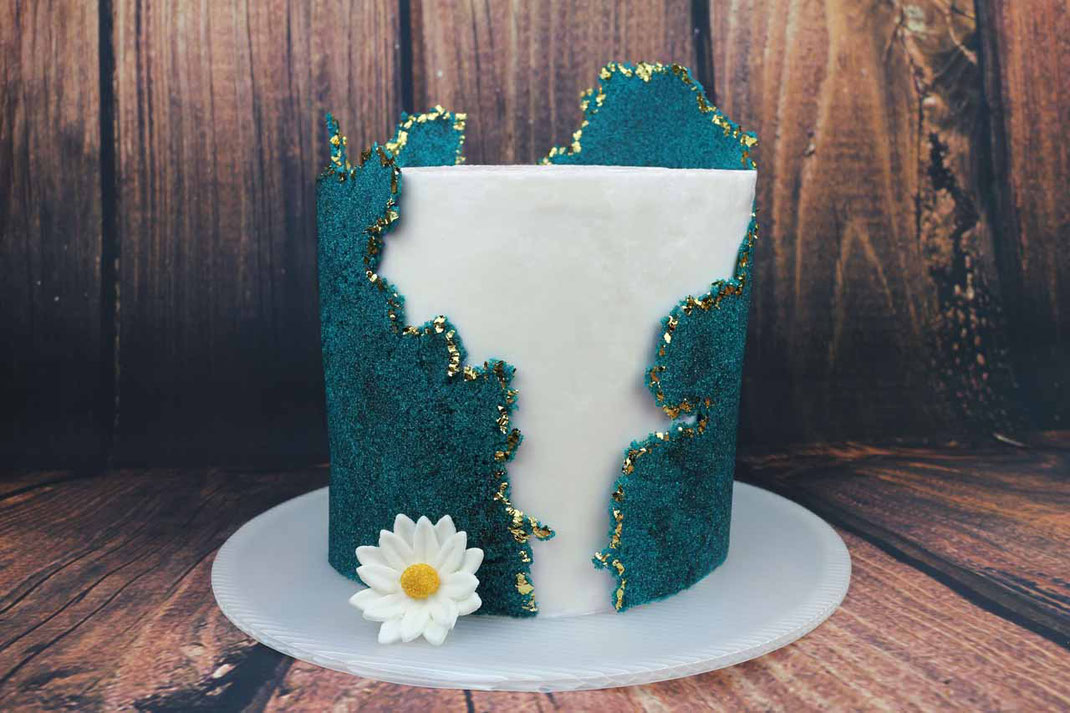 Affiliate links/advertising links/advertisements:

 
The links marked with an asterisk (*) are so-called affiliate links. If you click on such an affiliate link and purchase via this link, I will receive a commission from the respective online shop. For you, the price does not change and I only recommend items that I have used myself and found to be good. As an Amazon Associate I earn from qualifying purchases.