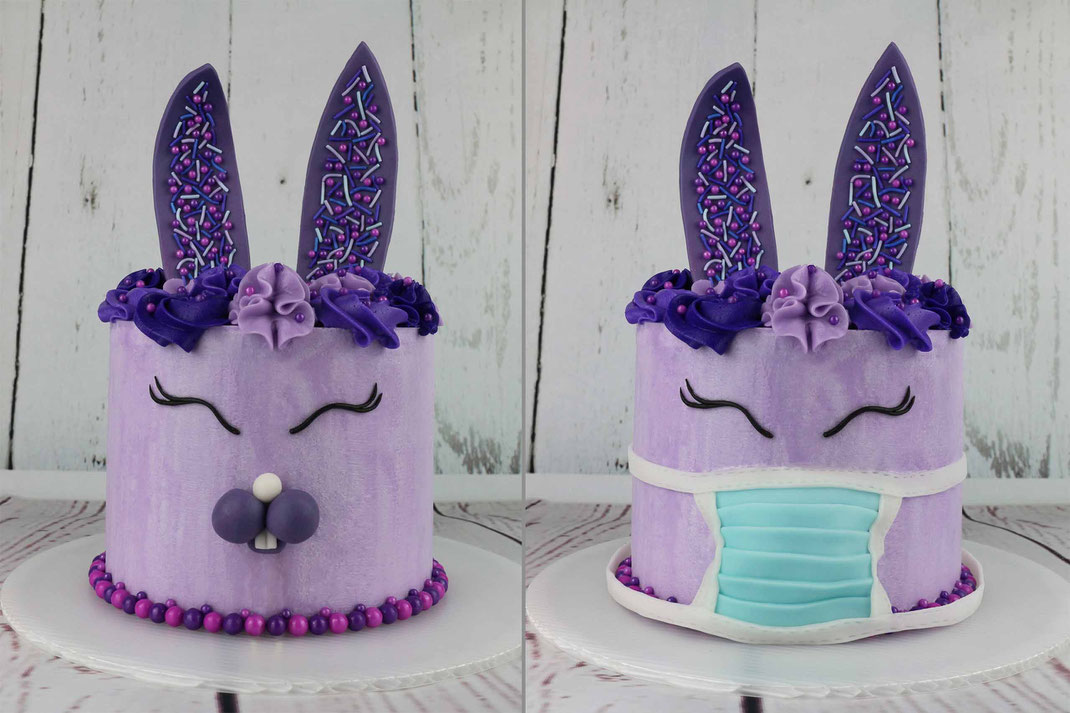 Even in times like these I wanted to bake an Easter cake for my family. Since the Easter Bunny also wants to protect you from the Corona virus, he responsibly wears a face mask when he visits you, since he comes into contact with a lot of people. To cut the cake it is removable.
For the face mask I dyed fondant in teal*, cut it into strips and glued them in layers with edible glue*. With the help of fondant tools* I embossed the seams into the strips and then let everything (including the eyes) dry on a packaging roll (which has a similar diameter as the cake).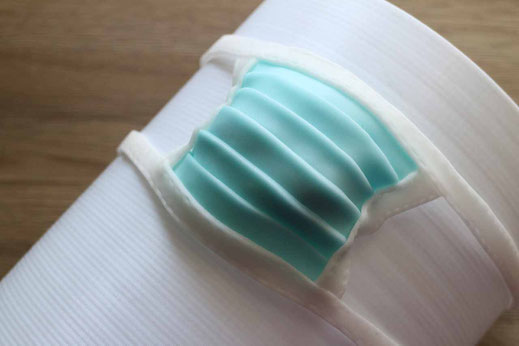 After the cake has chilled well, I dyed the remaining butter cream in various shades of purple and put it into piping bags* with star-tips*. This allows the cake to be decorated with stars and rosettes.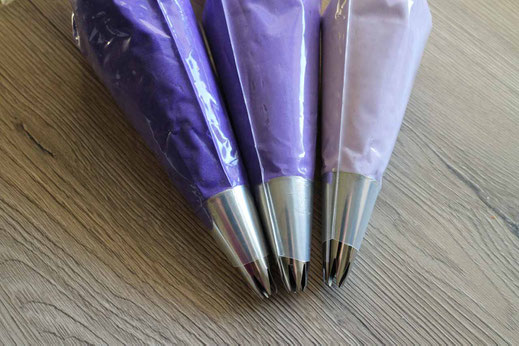 Afterwards only the fondant decoration has to be applied with a few more sugar sprinkles and the Easter bunny is ready.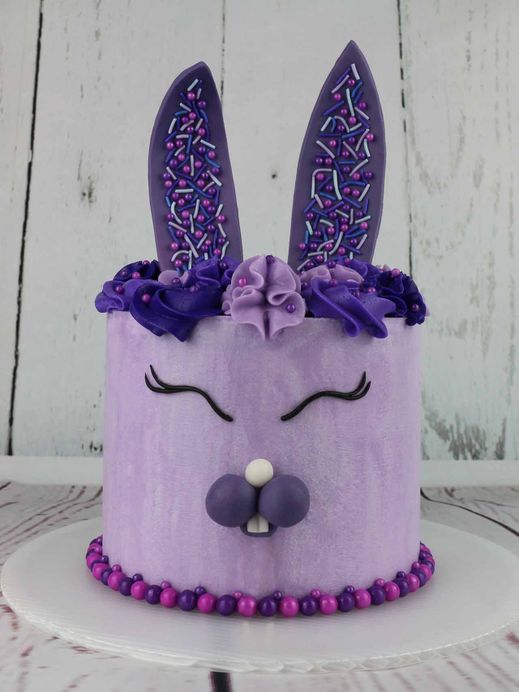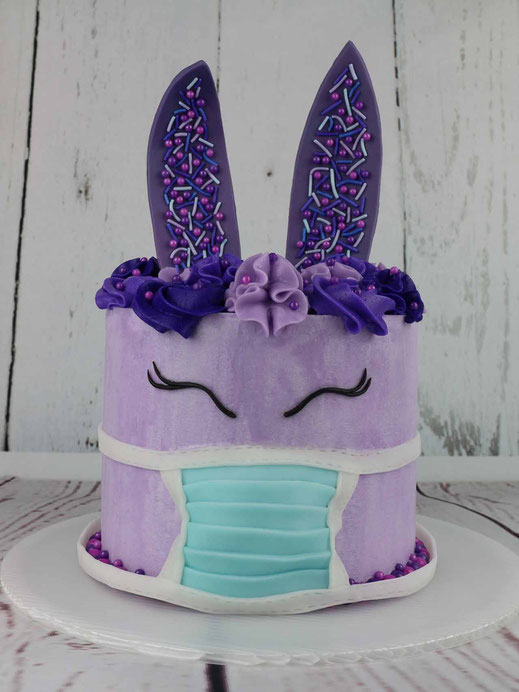 Affiliate links/advertising links/advertisements:

 
The links marked with an asterisk (*) are so-called affiliate links. If you click on such an affiliate link and purchase via this link, I will receive a commission from the respective online shop. For you, the price does not change and I only recommend items that I have used myself and found to be good. As an Amazon Associate I earn from qualifying purchases.