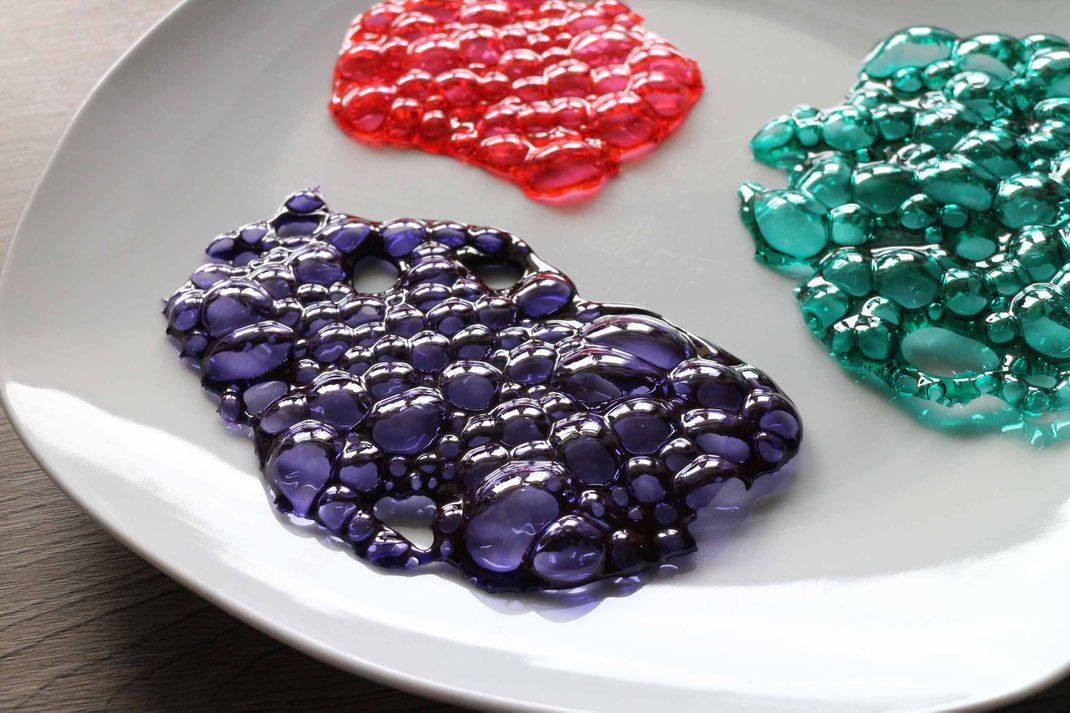 For my next cake, I have already prepared part of the decoration today. After a long time I made this cool sugar foam again and thought I would share the recipe with you. It works really easy with only two ingredients and the effect is just great.
You only need 1-2 tablespoons of glucose syrup* which you heat up for 20s at 600 watts in the microwave to liquefy it a bit.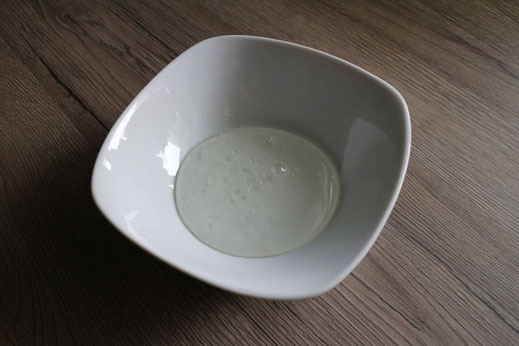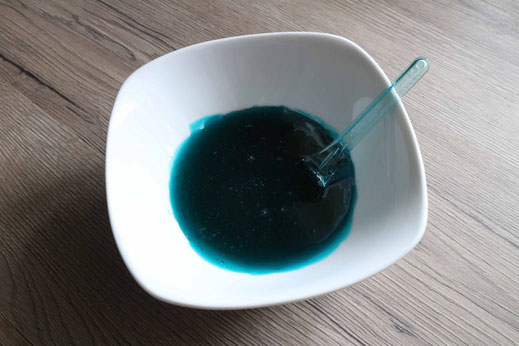 Then you can simply spread it thinly on baking paper with an angled spatula*. The thinner, the more holes you will get in the foam and you can achieve different effects by varying the thickness between 1-3mm.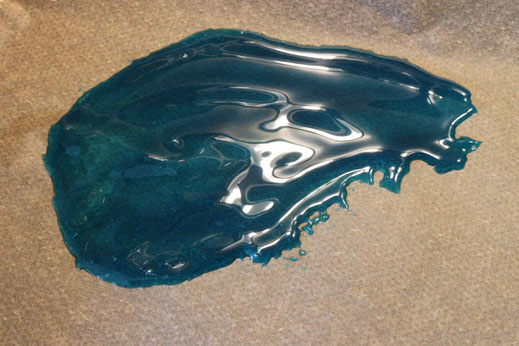 Now put the glucose syrup* in the oven at 160°C for about 45 minutes and you will see how the bubbles form after a few minutes.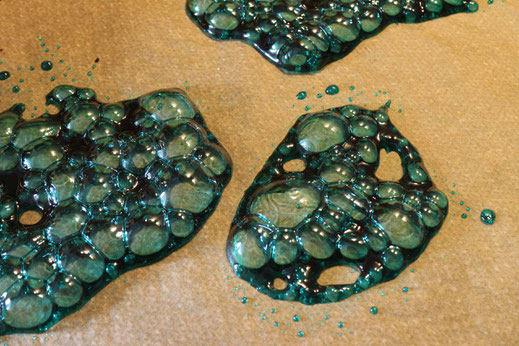 A few minutes after you have taken the foam out of the oven, it has already cooled down and you can carefully remove it from the baking paper. The foam is relatively stable, depending on its thickness, but it should be prepared no more than 2 days before the cake is served, otherwise the bubbles will dissolve again when they draw humidity from the air.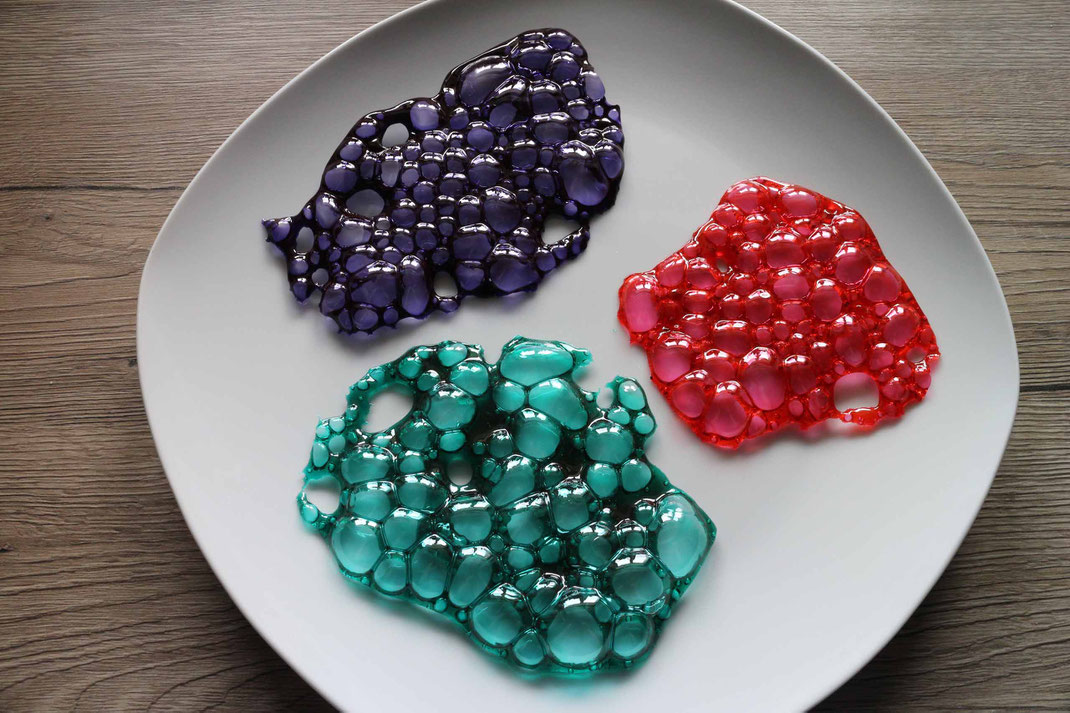 Affiliate links/advertising links/advertisements:

 
The links marked with an asterisk (*) are so-called affiliate links. If you click on such an affiliate link and purchase via this link, I will receive a commission from the respective online shop. For you, the price does not change and I only recommend items that I have used myself and found to be good. As an Amazon Associate I earn from qualifying purchases.