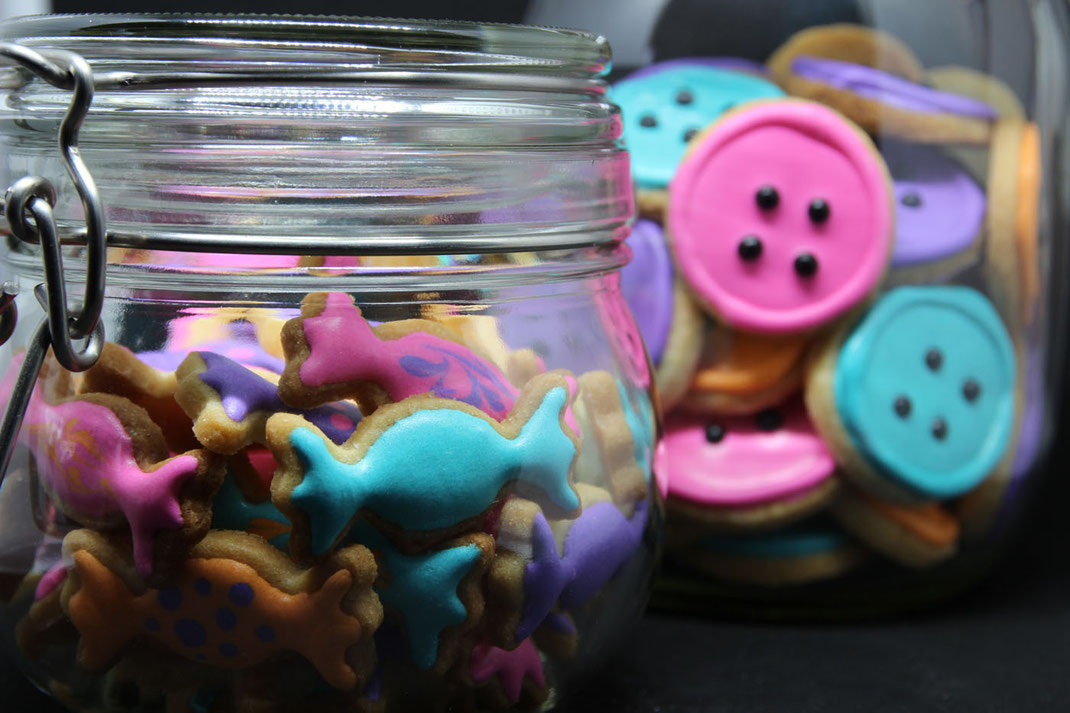 I'm always thinking about unique birthday presents for friends and family. This time I came up with this cookie jars. Actually, I already wanted to bake them before Christmas, but didn't find the time, but anyway ... you can eat cookies year round. I couldn't decide which design I found more interesting so I ended up with baking as well the funny buttons as some candy cookies which turned out really cute.
For this jars you probable need to buy a few things beforehand. Probable the jars* :-P if you don't have them laying around (like me). I also needed to search for the cute candy cookie cutter*.
First let's get started with the sweet candy. Everything begins with preparing some vanilla cookie dough. Put some flour on your counter, roll out the dough and start with cutting out your candy cookies. After baking and chilling them they are ready for the icing.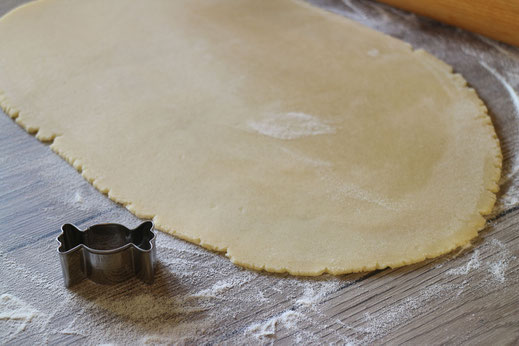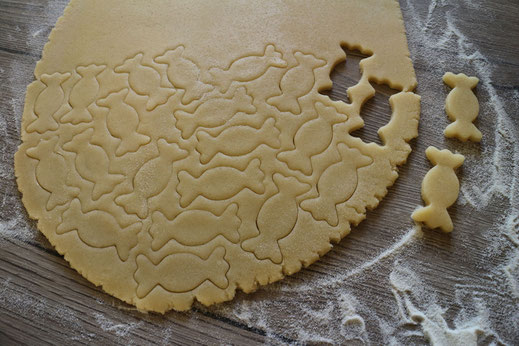 Now you could start the icing, but as I decided to bake as well the button cookies I went on with cutting out these ones as well.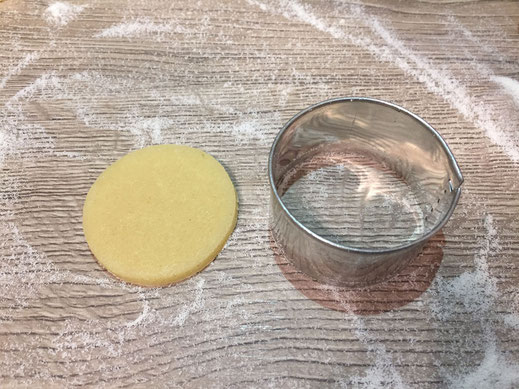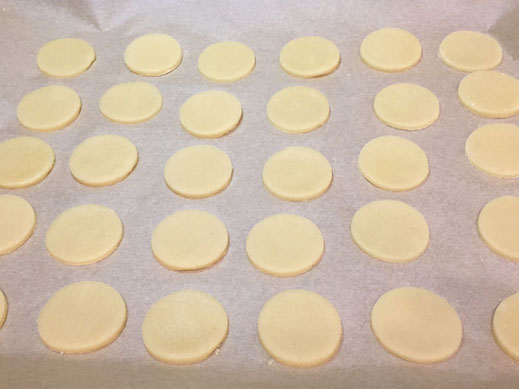 After everything is baked and chilled the fun part of cookie decoration can start. I prepared some royal icing, with confectioners sugar, merengue powder* and some water (you can find the recipe in the lazy lizard cookies post). For dying the royal icing, you need some food colors* and some piping tips (Wilton 2)* for outlining and flooding the cookies. Again, I use just one stiffness for the icing which always worked out quite well for me.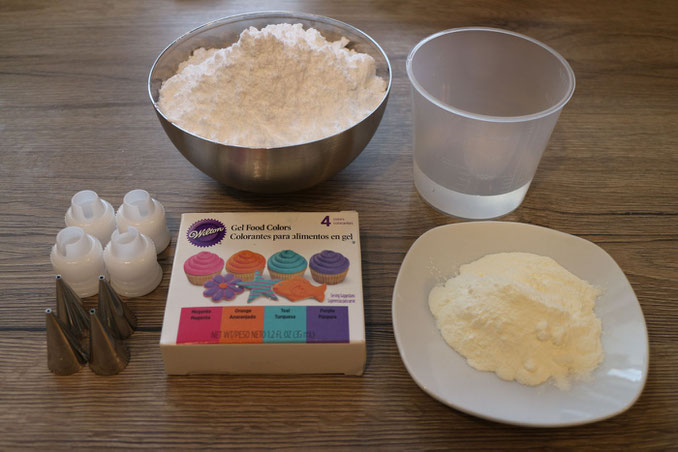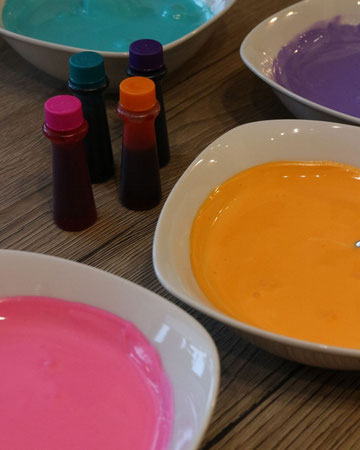 Now you can start icing the cookies. I just realized after they were finished that I didn't take any pictures so my explanations will have to do it :-P. For the candies, I iced some in plain colors but others I decorated with dots or swirls. The mixture looks really cute in the jars. For the buttons, it takes two steps. First you ice them in one color and let the icing dry. Then you outline them with another circle of icing and paint some black dots for the button holes. You can either use black icing or a food color pen. Now you just need to wait till everything is completely dry before you fill them into the jars and voila you have some unique presents ... or you keep them for yourself to eat :-).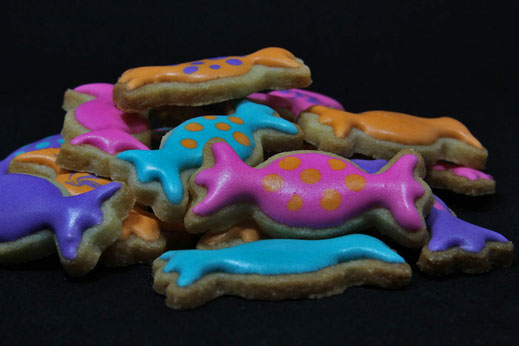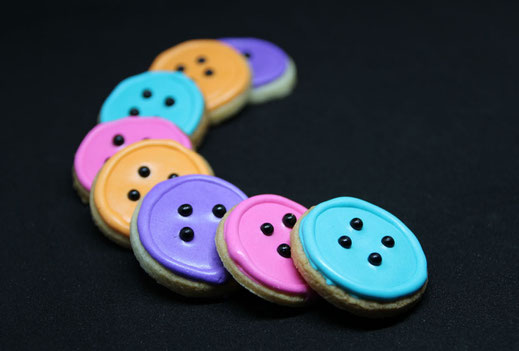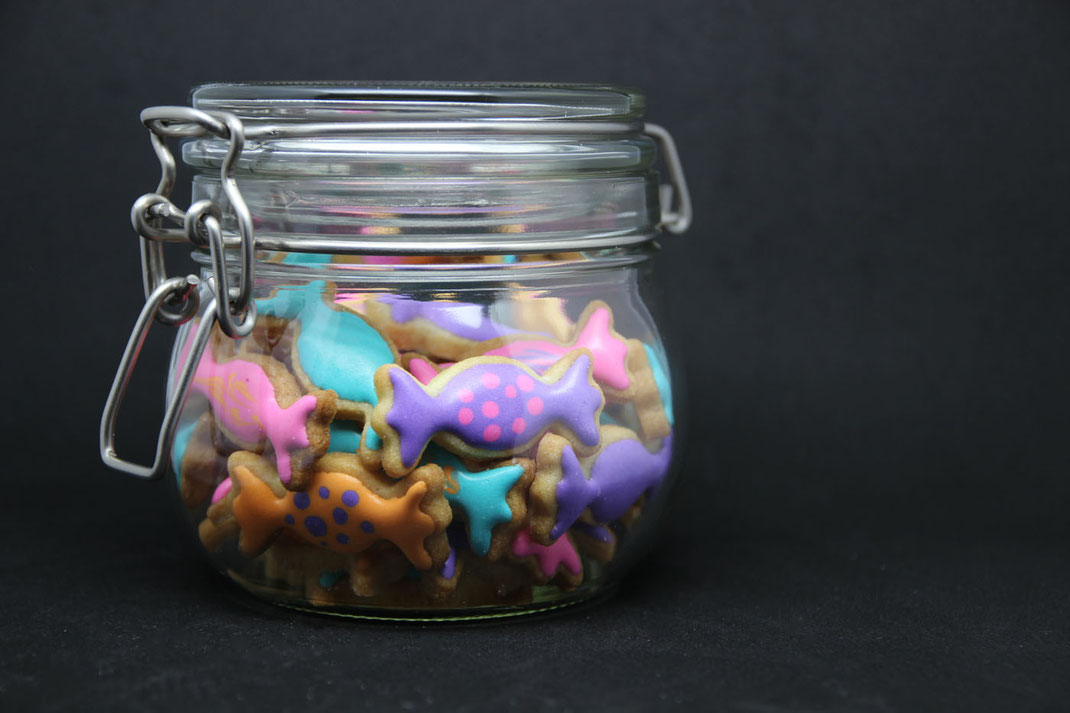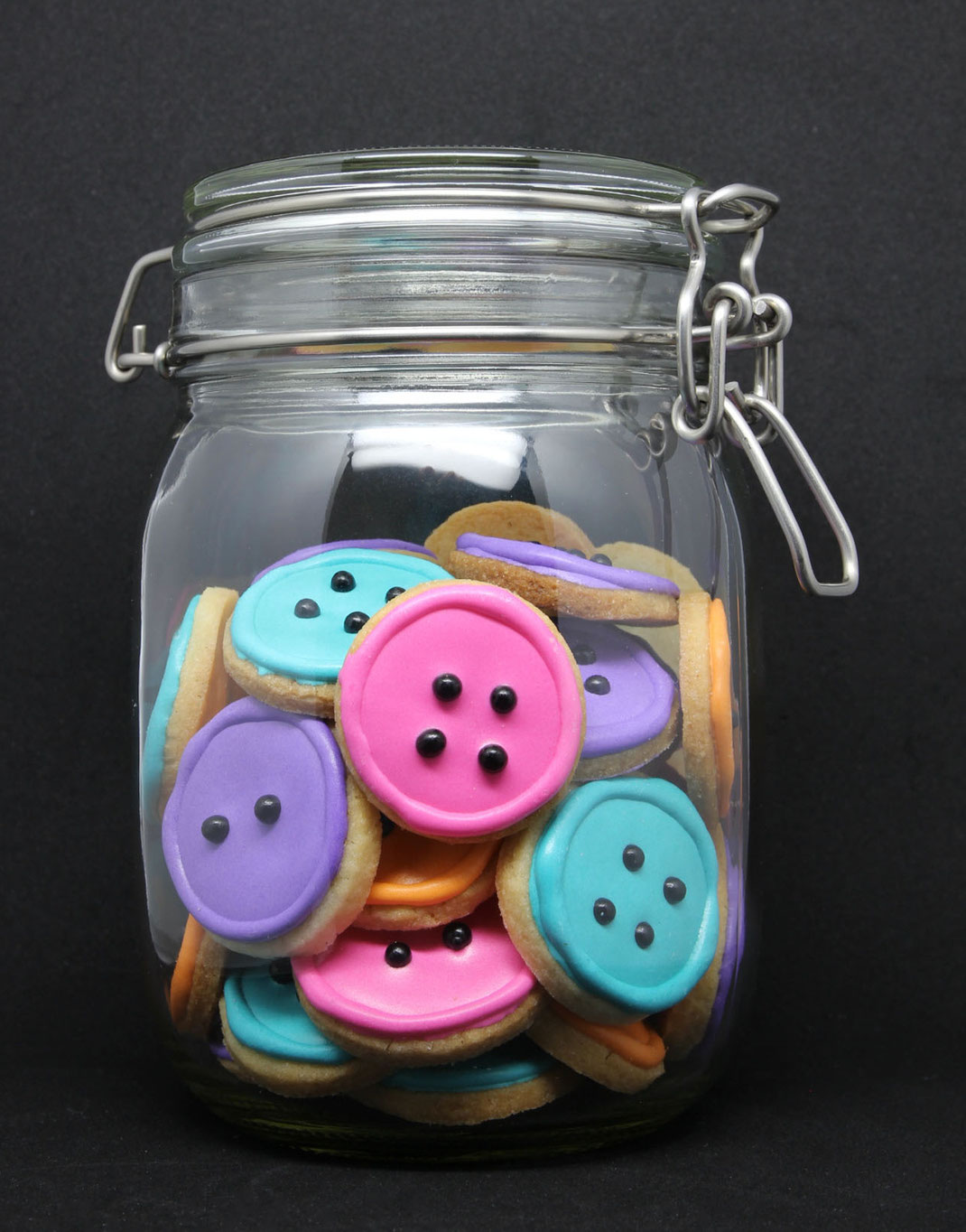 Affiliate links/advertising links/advertisements:

 
The links marked with an asterisk (*) are so-called affiliate links. If you click on such an affiliate link and purchase via this link, I will receive a commission from the respective online shop. For you, the price does not change and I only recommend items that I have used myself and found to be good. As an Amazon Associate I earn from qualifying purchases.