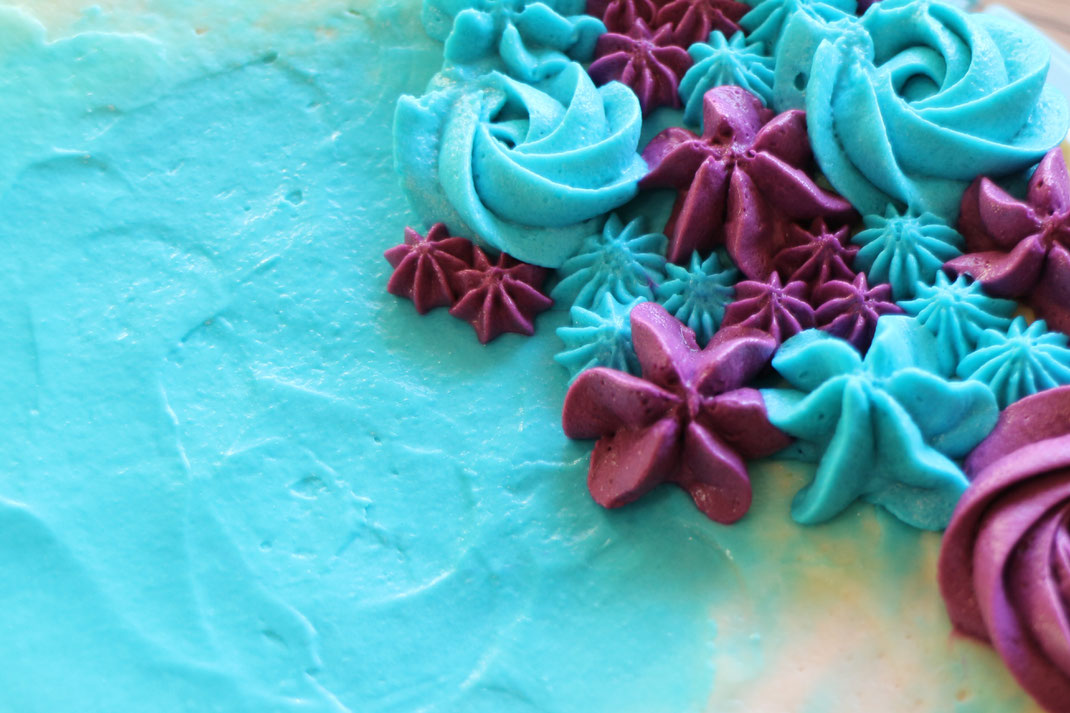 If you are in the mood for something colorful, you might like this cake. You can use whatever cake you like (e.g. this sponge cake) and also your favorite colors. I have chosen in this case purple and blue.
First you prepare some whipped cream with stabilizer like "whip it"* or Sahnesteif* how it's called in Germany is perfect for this and makes your whipped cream so stabile you can pipe with it. Just whip the cream and add sugar and the stabilizer to the cream when it starts to solidify. You will see an instant effect. The cream has to be divided into 3 equal portions. Two of them get the purple and blue color by dying them with food color*.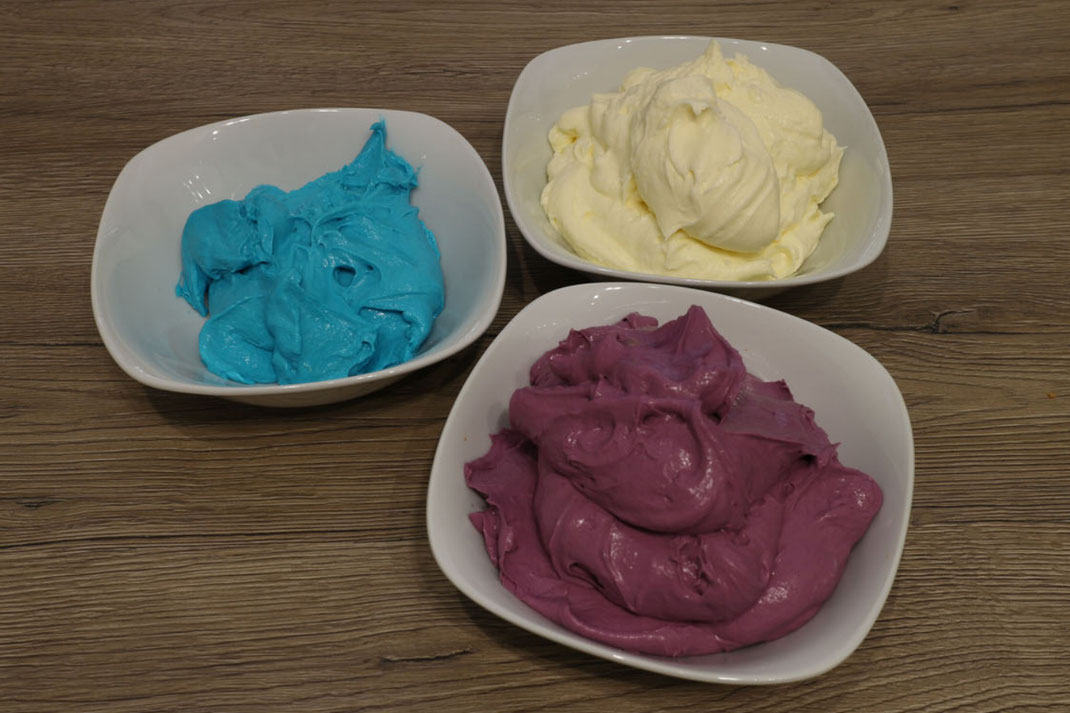 Now you start to frost the cake with the white frosting. You can use all of it and just put some highlights of the blue and purple into it. The rest of the colorful frosting you will use for the decoration. You need two different kind's of star tips*. A large and a small star tip* for both colors. I would recommend to start with piping the rosette's and fill the area between which big and small stars. I also added a set of stars around the cake to cover the bottom area.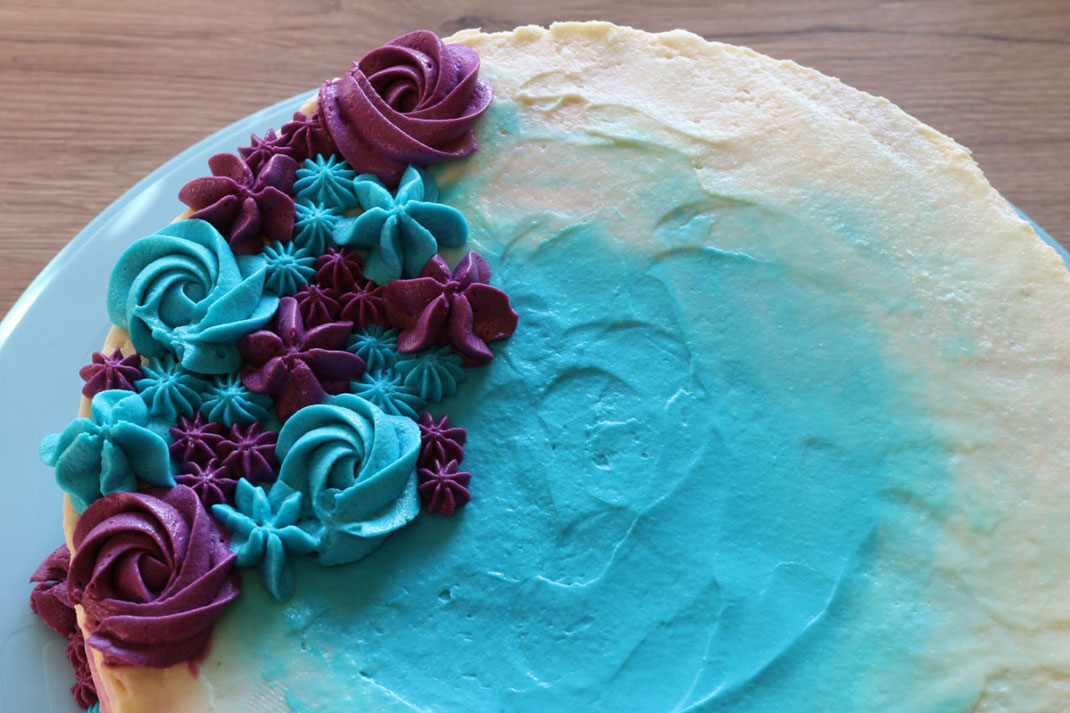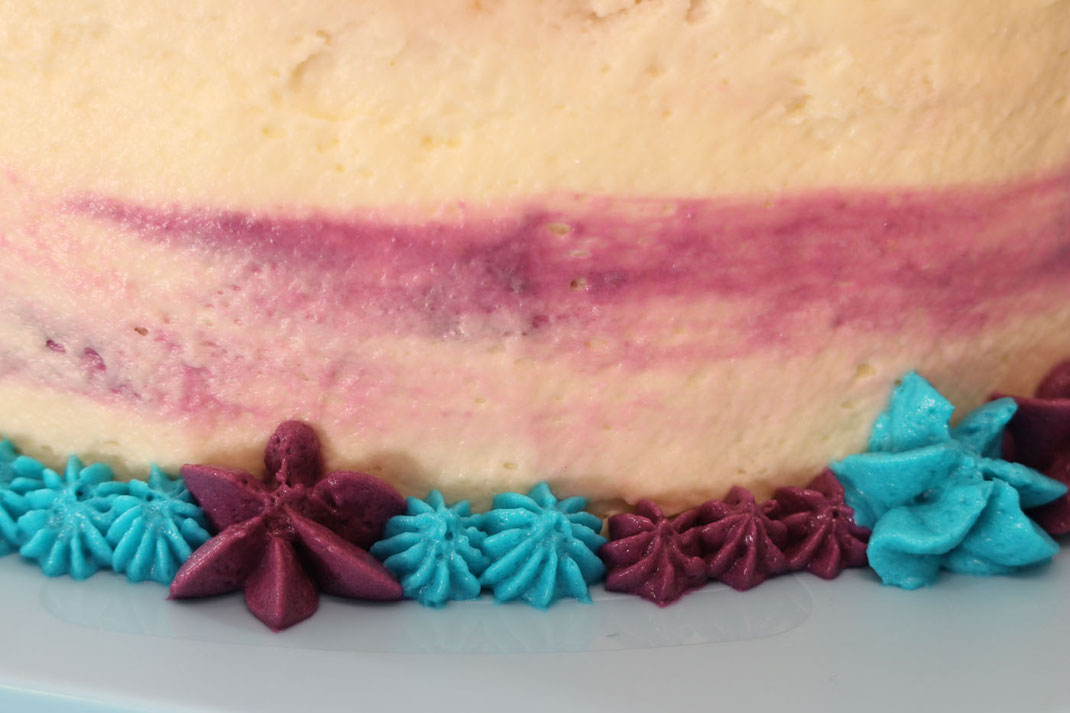 Affiliate links/advertising links/advertisements:

 
The links marked with an asterisk (*) are so-called affiliate links. If you click on such an affiliate link and purchase via this link, I will receive a commission from the respective online shop. For you, the price does not change and I only recommend items that I have used myself and found to be good. As an Amazon Associate I earn from qualifying purchases.