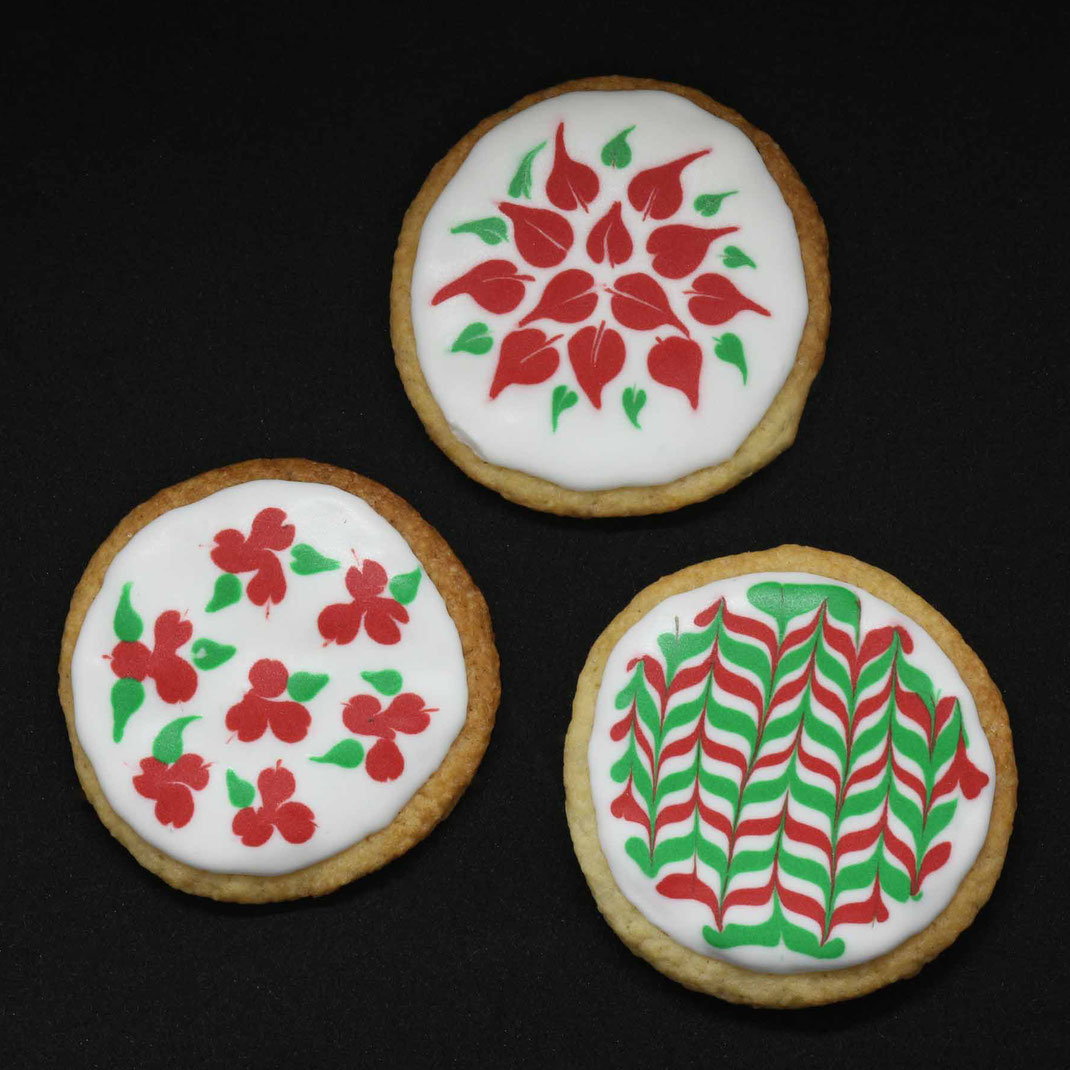 Hi everybody. Just one more day till Christmas Eve :-) and I realized I haven't baked any Christmas cookies this year. Yes I know it's shocking but with my stressful work I didn't find time to bake cookies till today. That's why some last-minute cookies with different christmas pattern have been on my to do list.
You will see, there are a lot of different options with some simple circle shaped cookies and royal icing in white, red and green. I use this squeezer bottles* to apply the icing.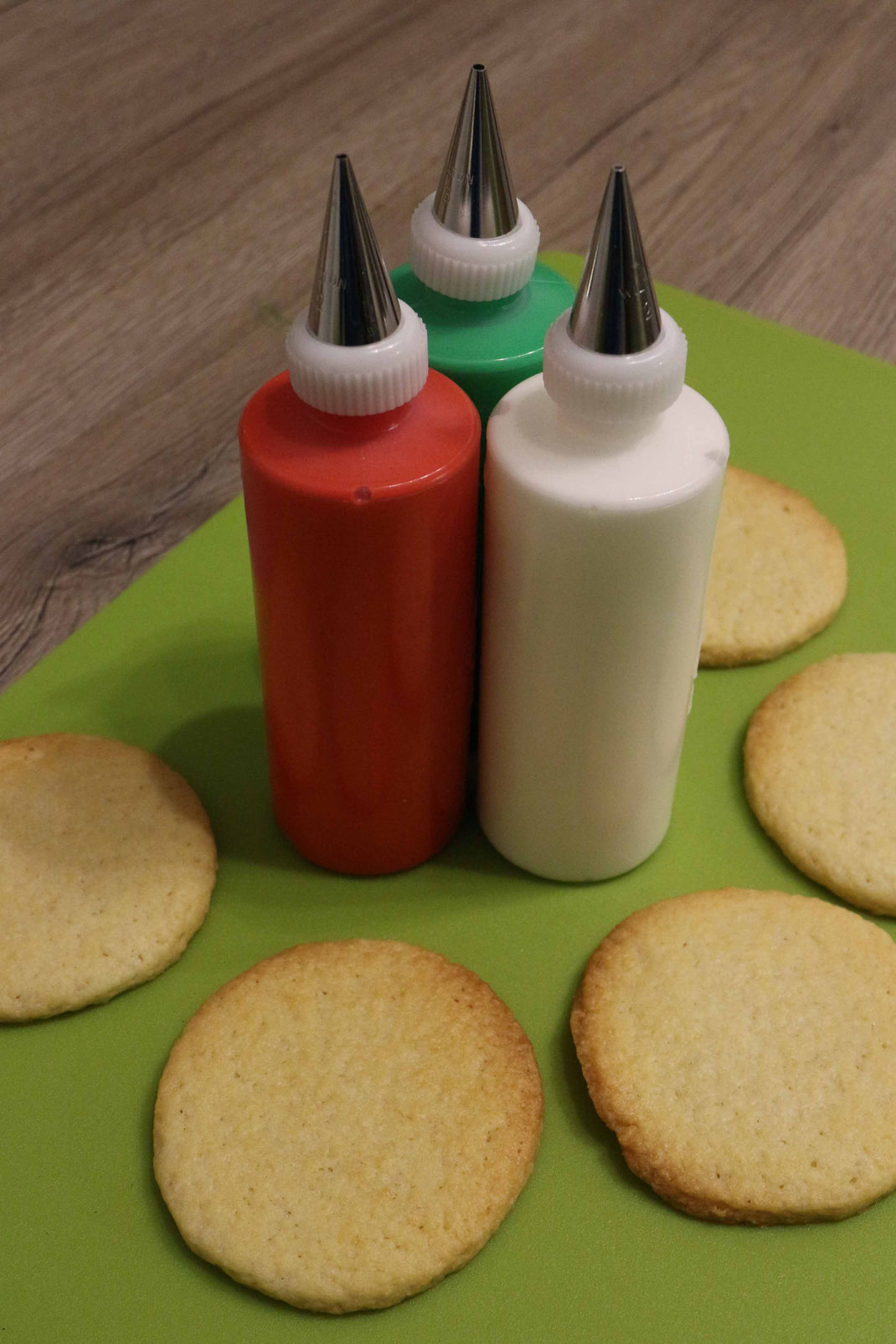 After your cookies have baked (you can use this vanilla cookie recipe if you like) and cooled down completely you can start with the icing. There are many different ways to decorate these cookies but all of them have been iced completely in white before the pattern is applied in red and green (toothpick used to get the pattern in shape). See some samples for different pattern below: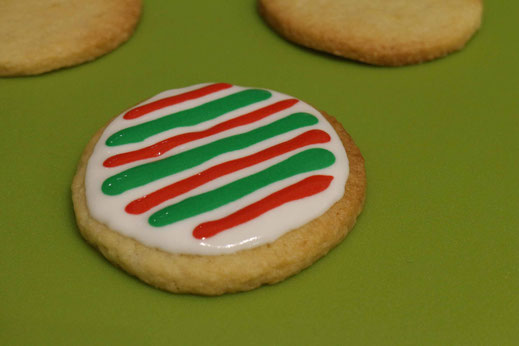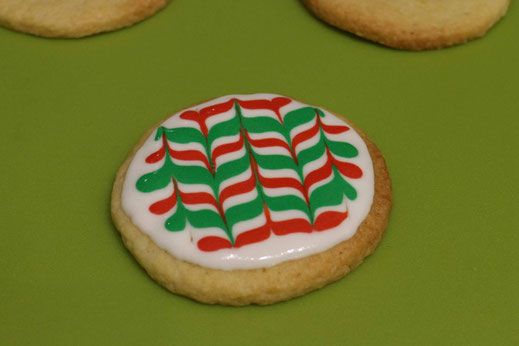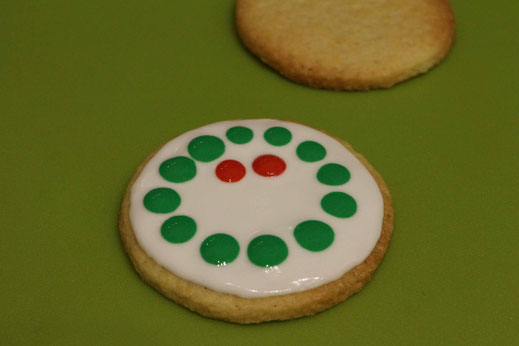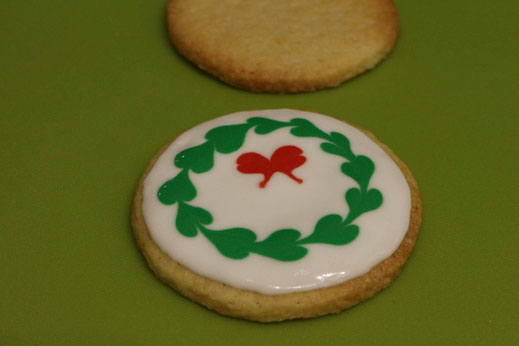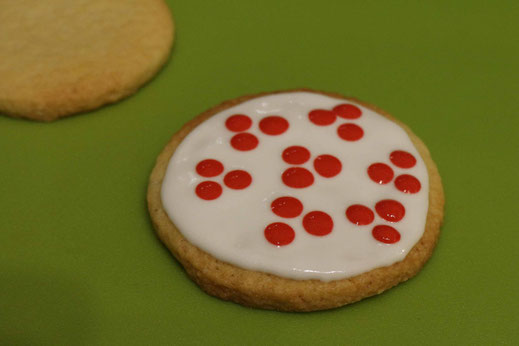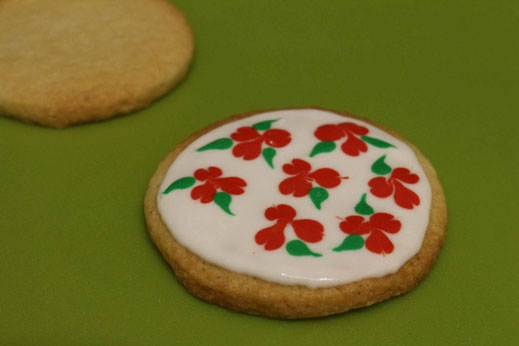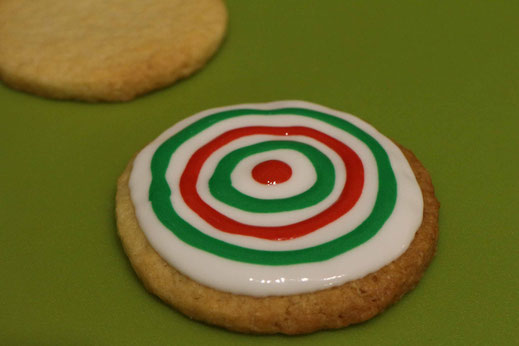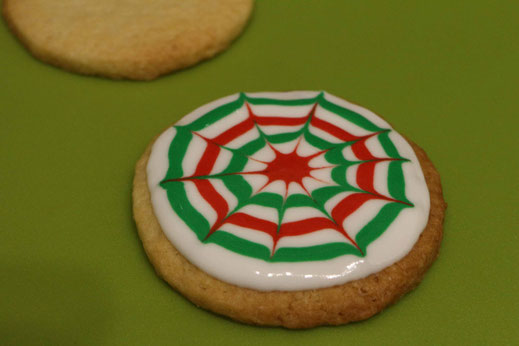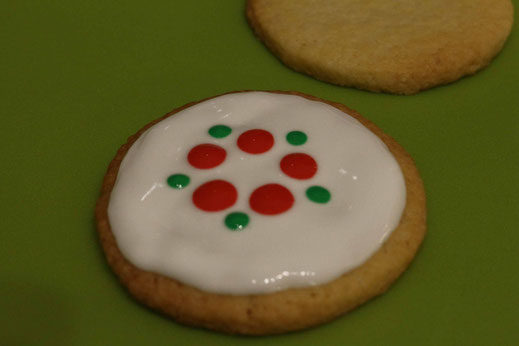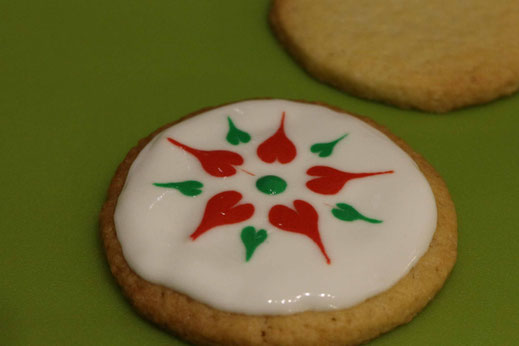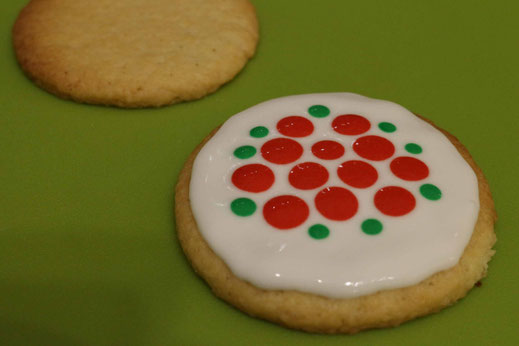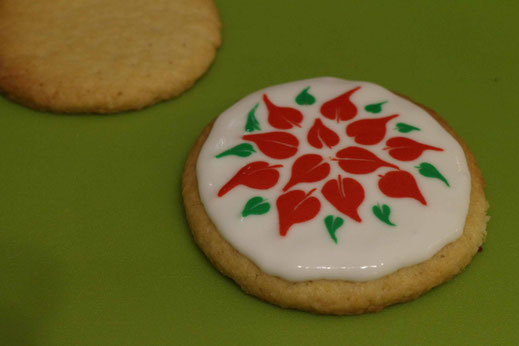 For sure you can come up with more different pattern, but this is a start and they are so easy to do with a toothpick. After you iced the cookies and applied the pattern, the best method to dry them completely is to put them in your oven (fan but without temperature). In this way they get the most shiny look. 
If you have some last-minute baking to do or not doesn't matter, I wish you "Merry Christmas" in every case :-). I hope you spend the holidays with your family and enjoy some baked goods and maybe you return to the baking journey before the new year to see what cake I baked for my families Christmas celebration. I would love to hear from you in the comment section, not just on this post. Hear you soon!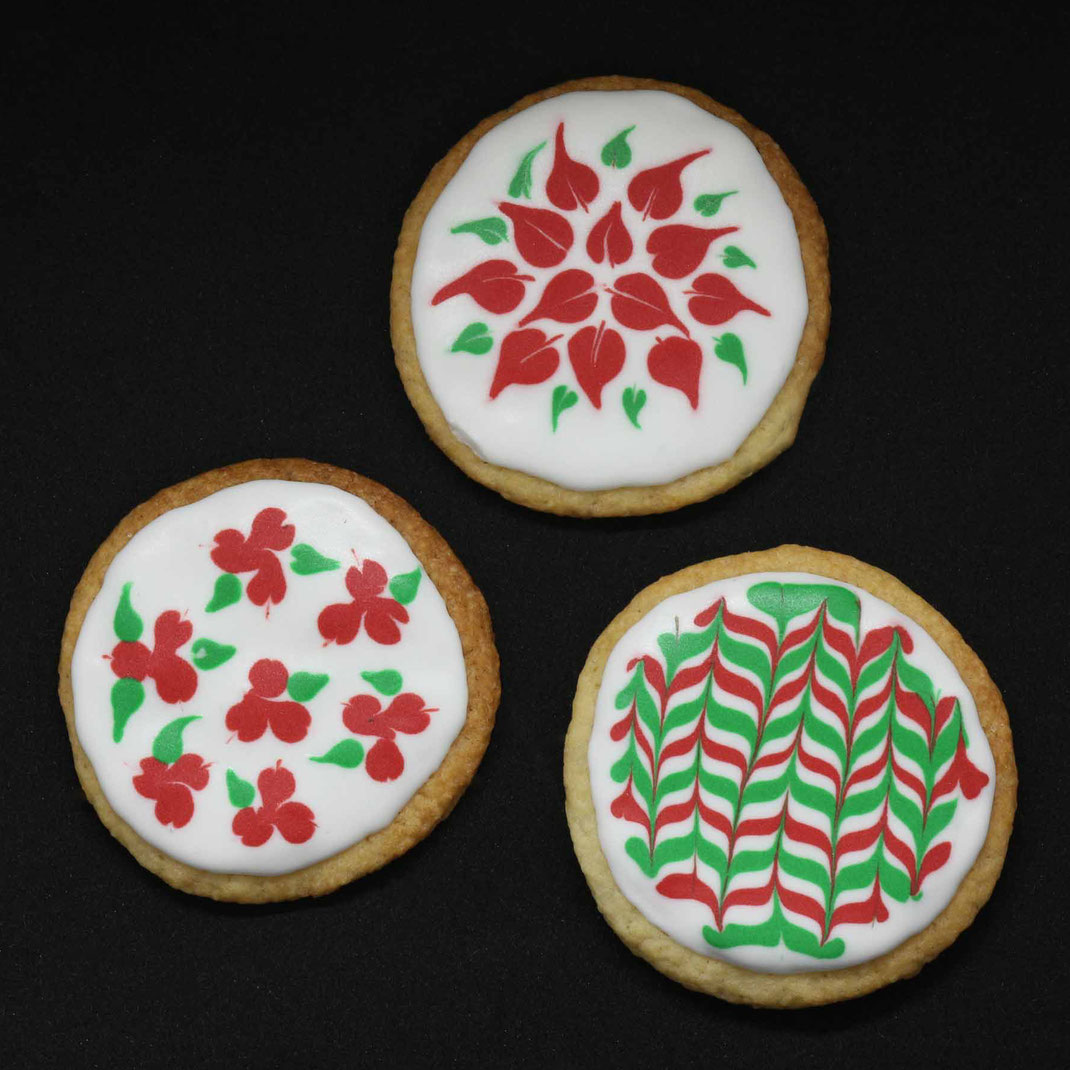 Affiliate links/advertising links/advertisements:

 
The links marked with an asterisk (*) are so-called affiliate links. If you click on such an affiliate link and purchase via this link, I will receive a commission from the respective online shop. For you, the price does not change and I only recommend items that I have used myself and found to be good. As an Amazon Associate I earn from qualifying purchases.