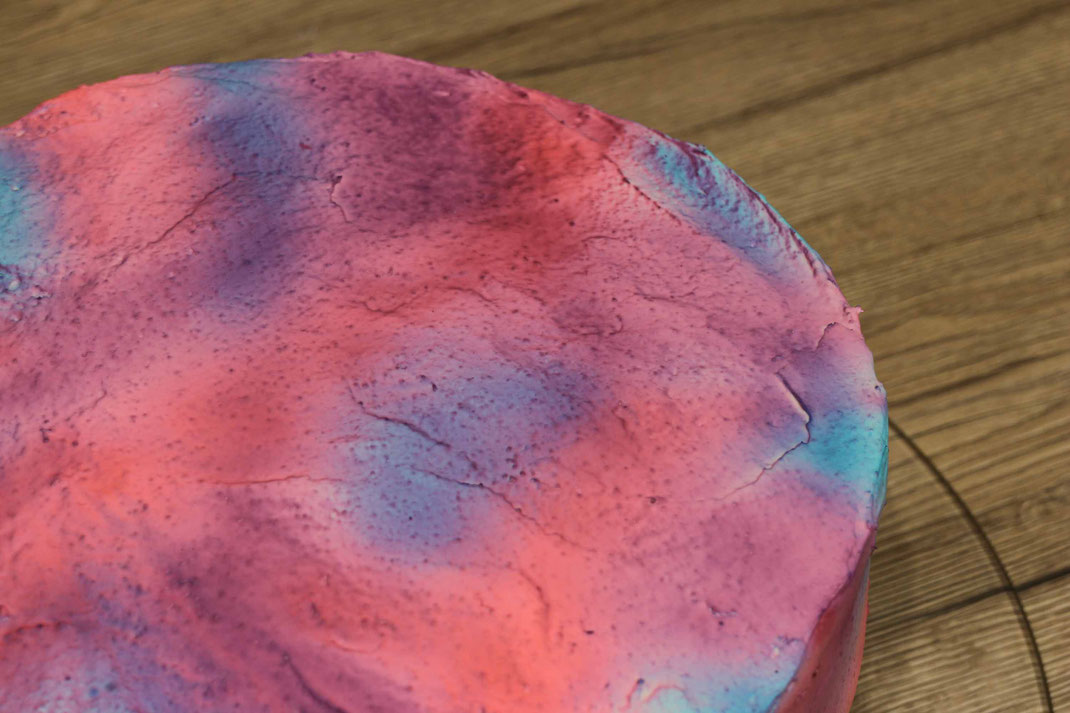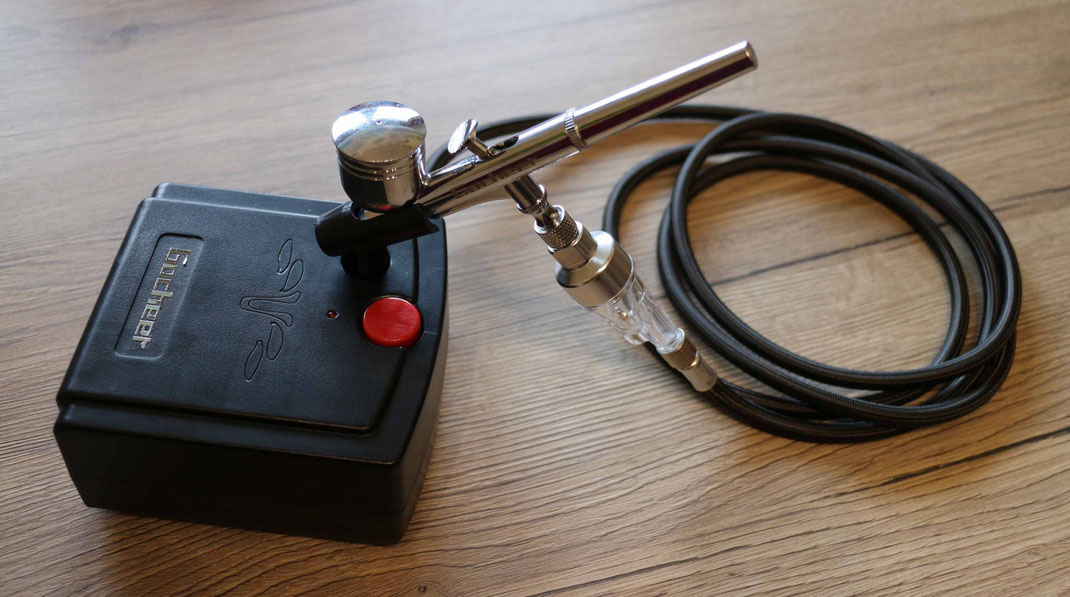 This is my first trial so please be patient. I know it turned out really colorful and flashy but my family liked it very much. As I didn't have airbrush colors (the easter bunny didn't bring them with him) I used gel food colors* mixed with vodka for the first trial, but it's much better to use real airbrush colors*.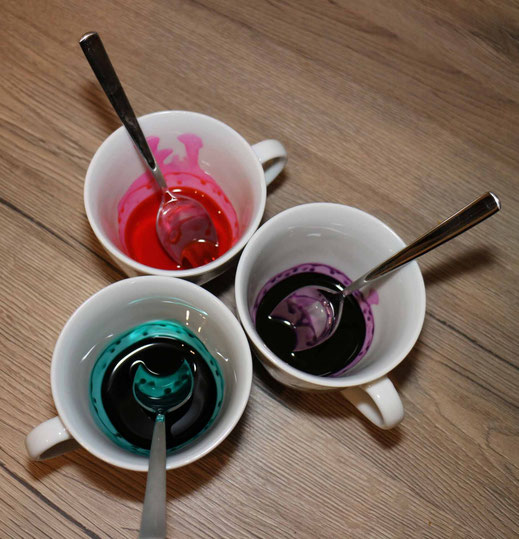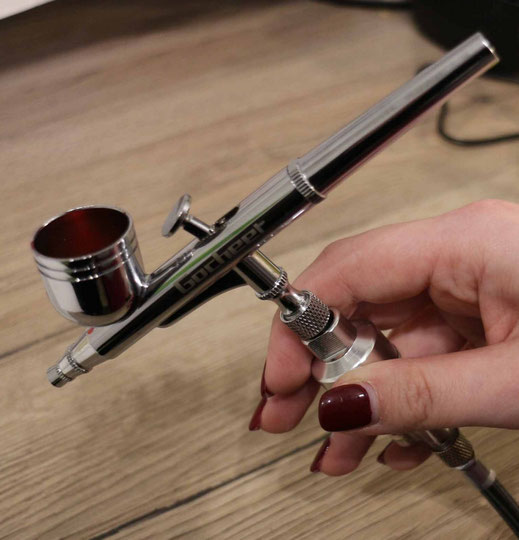 The airbrush set is actually pretty simple to use. Just fill the color into the pistol and the airbrush fun can start. Maybe before you start lay out some newspapers or any other protection for your kitchen because I realized you will have the color everywhere if you don't be carful. I prepared a simple cake (you can use this sponge cake recipe) filled and covered with vanilla frosting to do this trial and the airbrush color stayed on really well. Before I started spraying I tried first on a piece of paper how close to keep the pistol from the cake and how much color to use (ther is a button to control the color amount and airflow) to get the right color intensity and you will have to do the same to get a feeling for the airbrush set. I used three colors and sprayed them on alternating till the whole cake was covered and the colors have been blending into each other slightly.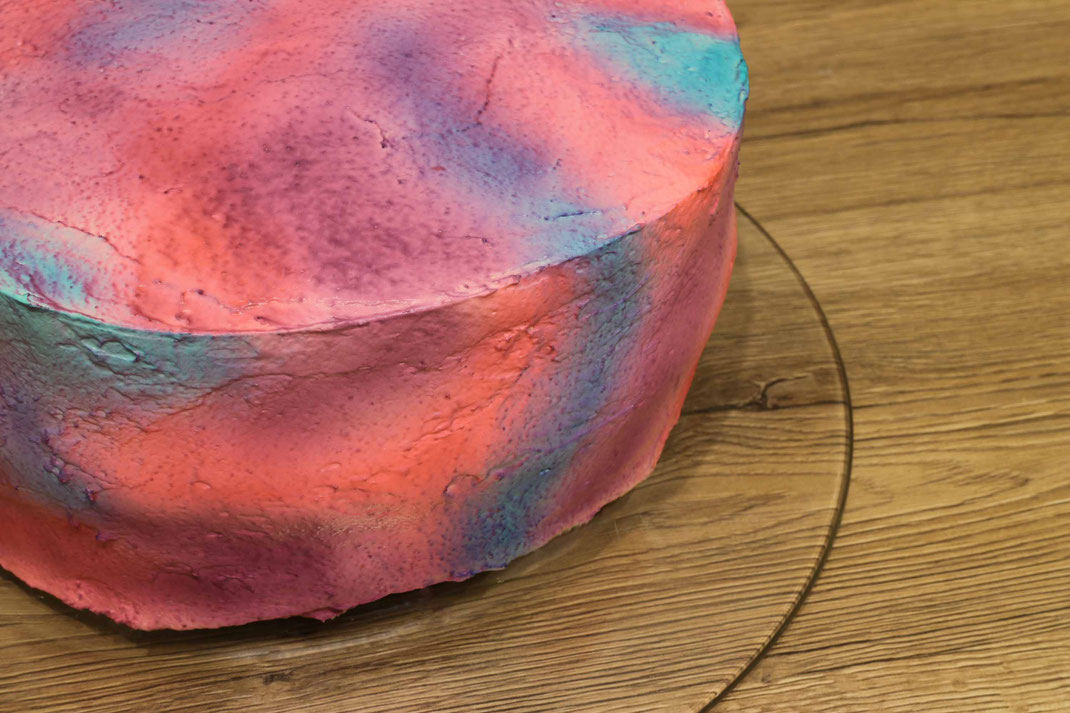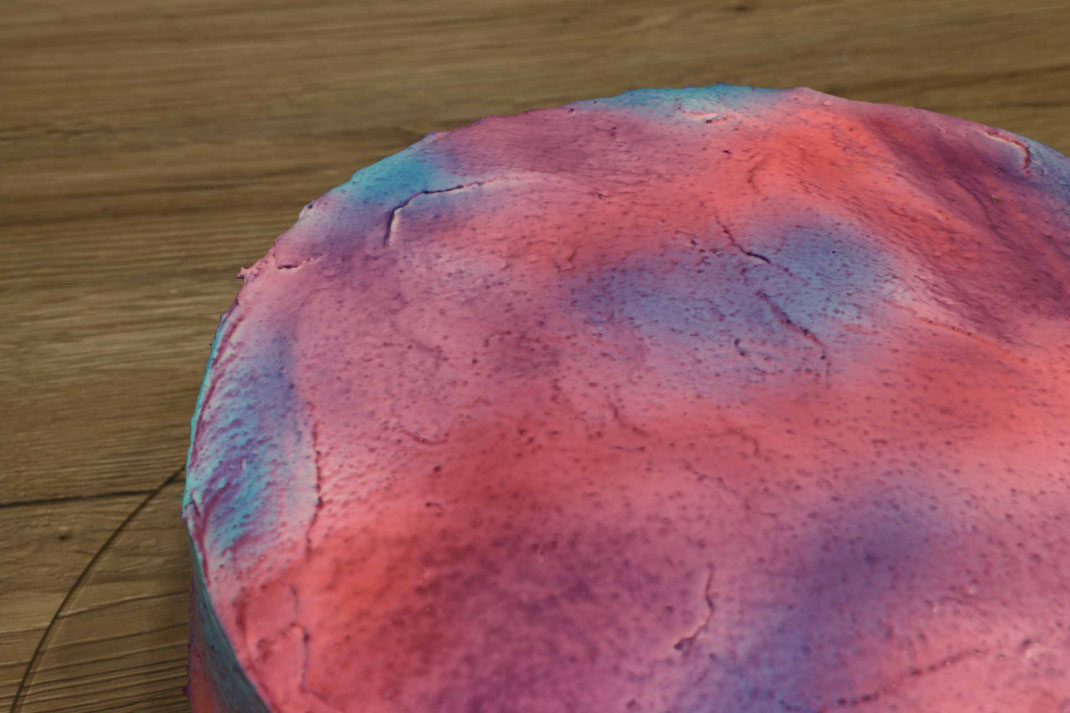 Affiliate links/advertising links/advertisements:

 
The links marked with an asterisk (*) are so-called affiliate links. If you click on such an affiliate link and purchase via this link, I will receive a commission from the respective online shop. For you, the price does not change and I only recommend items that I have used myself and found to be good. As an Amazon Associate I earn from qualifying purchases.