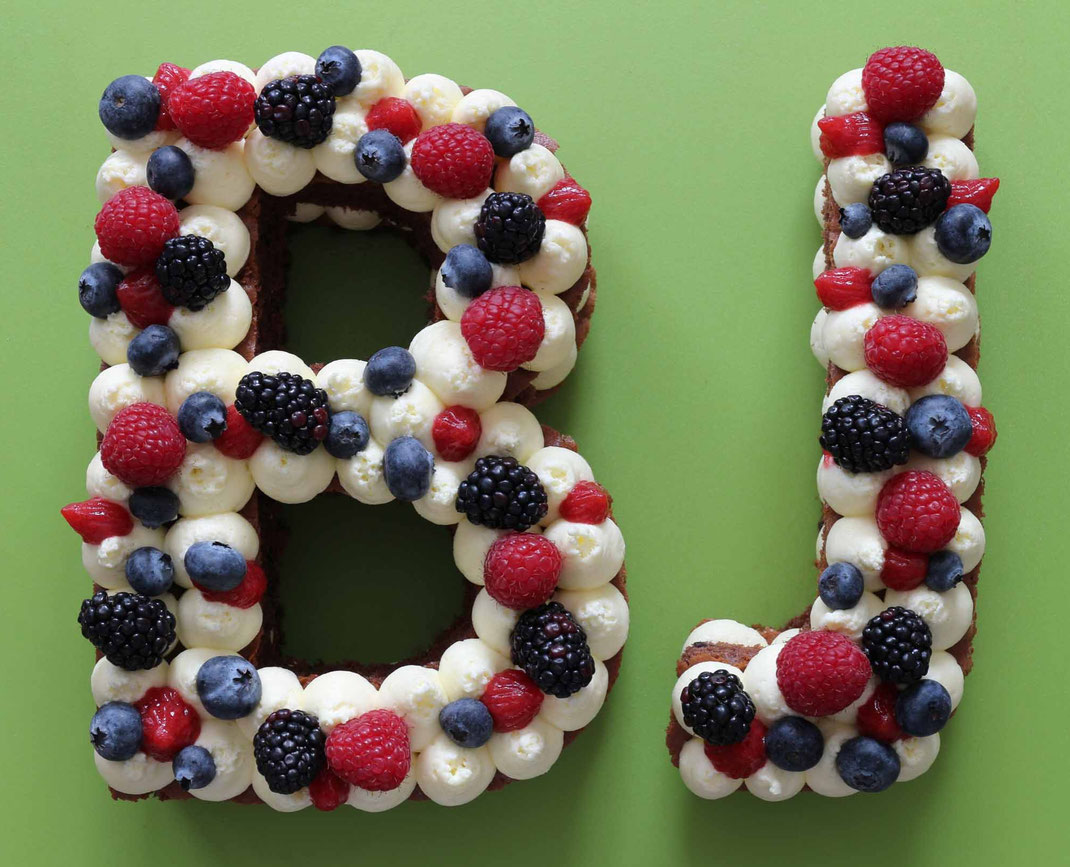 Letter cakes or number cakes are super trendy. I thought for some time how to bake one because I'm not the huge fan of using cookie layers, so I decided to use my general sponge cake recipe. I baked two thin layers of about 1cm with some cocoa powder to get a chocolate sponge cake. The next question was, what numbers or letters to use. You can use numbers for a birthday or an anniversary but I didn't have such a occasion so I decided for BJ for the baking journey. To get the letters in shape I printed them out on a normal sheet of paper and cut them. Next I put them onto the cooled cake layers and cut them out with a knife. You need all letters or numbers two times.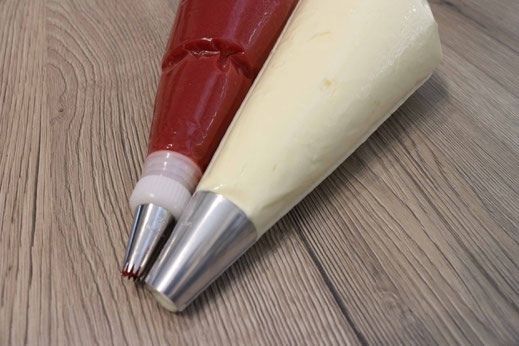 Next you prepare some raspberry jelly (just mix up and sift some raspberries, add sugar depending how sweet you like it and mix it with some gelatin, which you prepare according to the recipe on the package) and white chocolate icing. Fill the jelly into into a piping bag* with a small star tip* and the chocolate icing into a piping bag with a big round tip*. Also wash some berries like raspberries, blueberries or similar.
1. Lay out the first layer on the surface you want to serve the cake on.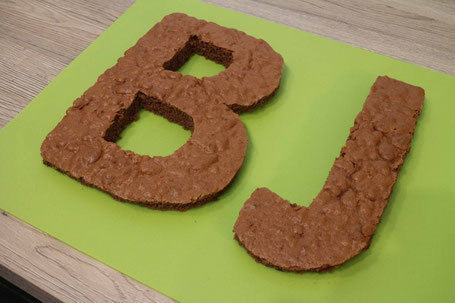 2. Pipe dots of white chocolate icing onto the cake layer till it is covered completely.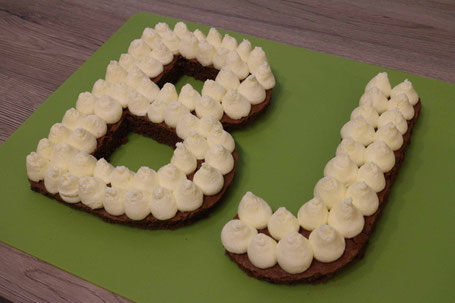 3. Pipe some dots of raspberry jelly in between.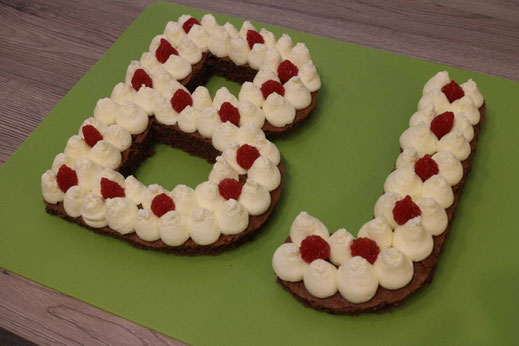 4. Add the second layer of cake and chocolate icing dots.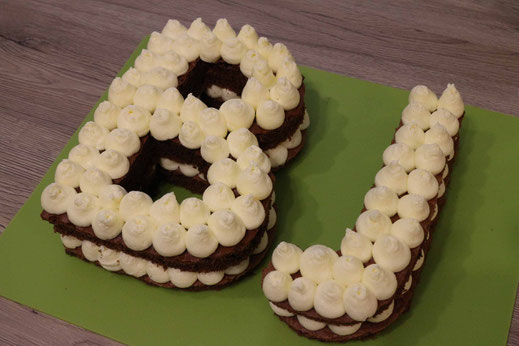 5. Add again dots of raspberry jelly and decorate the cake with different kind of berries.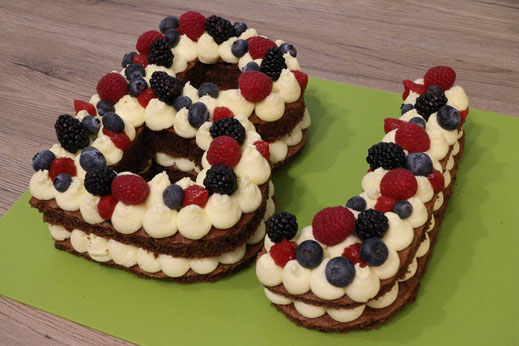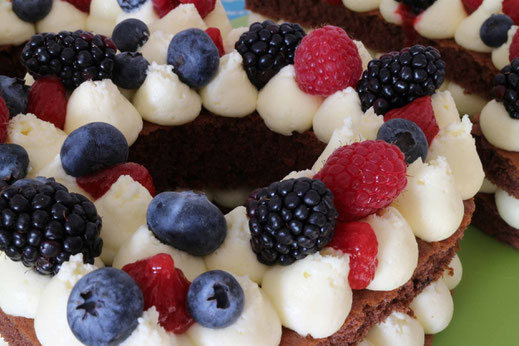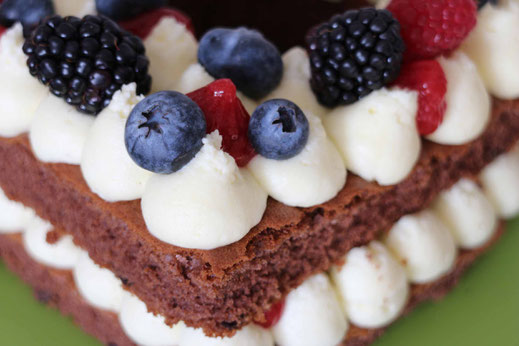 Affiliate links/advertising links/advertisements:

 
The links marked with an asterisk (*) are so-called affiliate links. If you click on such an affiliate link and purchase via this link, I will receive a commission from the respective online shop. For you, the price does not change and I only recommend items that I have used myself and found to be good. As an Amazon Associate I earn from qualifying purchases.