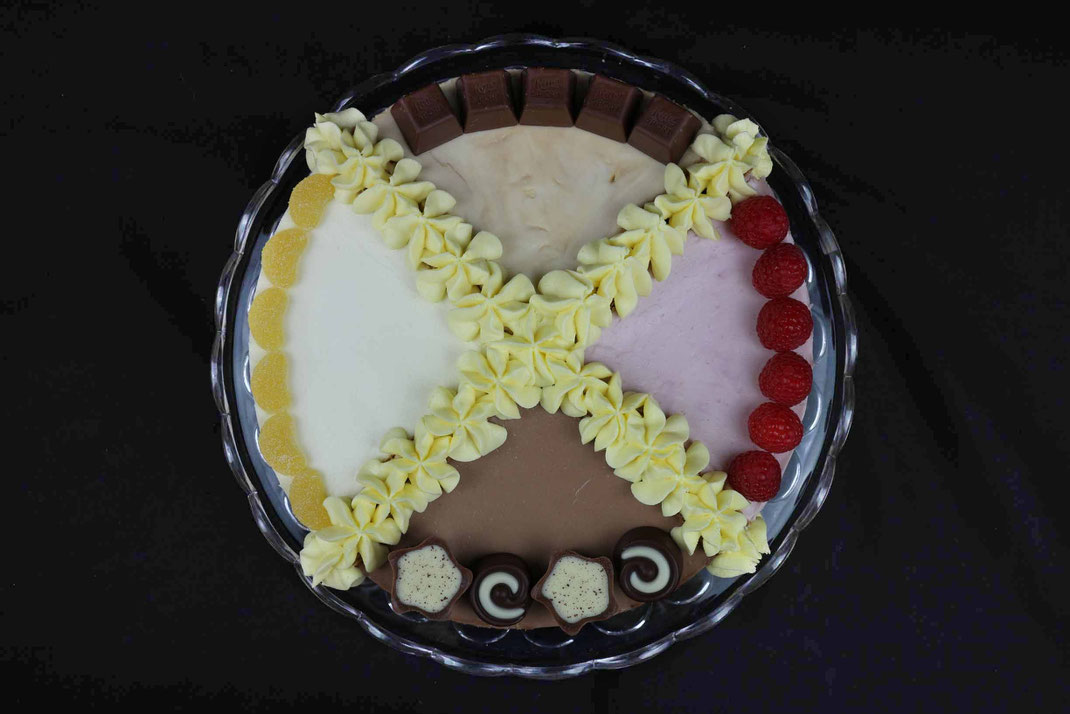 I made this cheesecake for a colleagues birthday because it's the perfect chance to unite four flavors in one cake and give everybody the option to choose his favorite. It's easy to make but a great eyecatcher. You can use one cheesecake batter and just add the corresponding flavor. 
Now get your adjustable cake ring ready for the cheesecake and fill it with the crumbs. Regarding the size I would advice to look already before how big your spacer crackers are. That's why I use an adjustable cake ring* but if you don't have one you need can trim the crackers.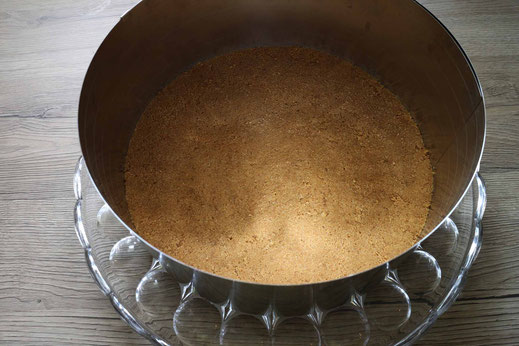 Now press the crackers into the crumbs before they set to divide the pan into 4 quarters. You might need to trim a few of the crackers but make sure they seal the quarters completely. Put this in the fridge to set for at least an hour.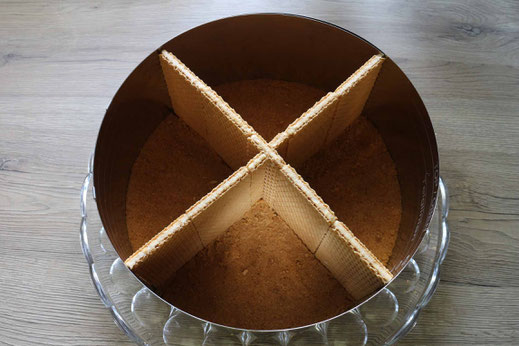 The next steps are to prepare the 4 different cheesecake batters and fill them into the pan. I use 1 basic recipe and added caramel sauce*, raspberry sauce*, hazelnut spread* and lemon juice. Always prepare one batch and add as last step the gelatin before you put it into the baking pan. Do this 4 times and let your cake set over night before you cut it out of the pan.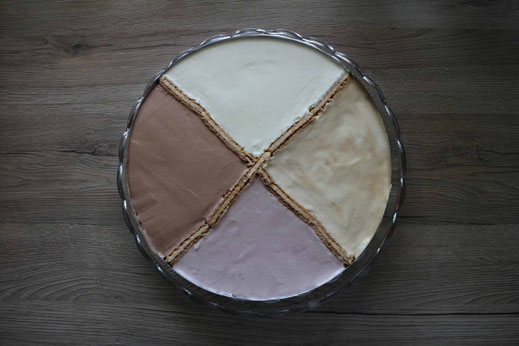 The next day you can cover the crackers with some frosting (I used a star tip*) and decorate the cake like I did with, caramel chocolates, raspberries, chocolate candy and lemon drops*.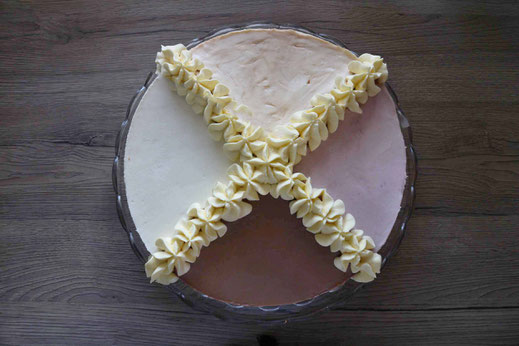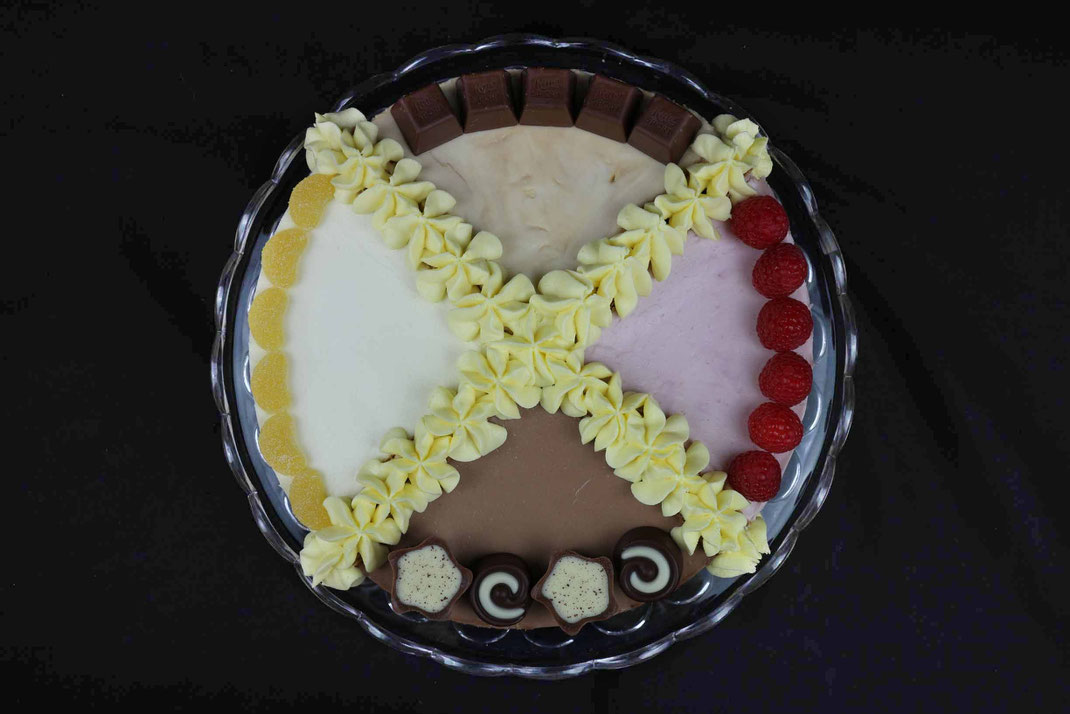 Affiliate links/advertising links/advertisements:

 
The links marked with an asterisk (*) are so-called affiliate links. If you click on such an affiliate link and purchase via this link, I will receive a commission from the respective online shop. For you, the price does not change and I only recommend items that I have used myself and found to be good. As an Amazon Associate I earn from qualifying purchases.