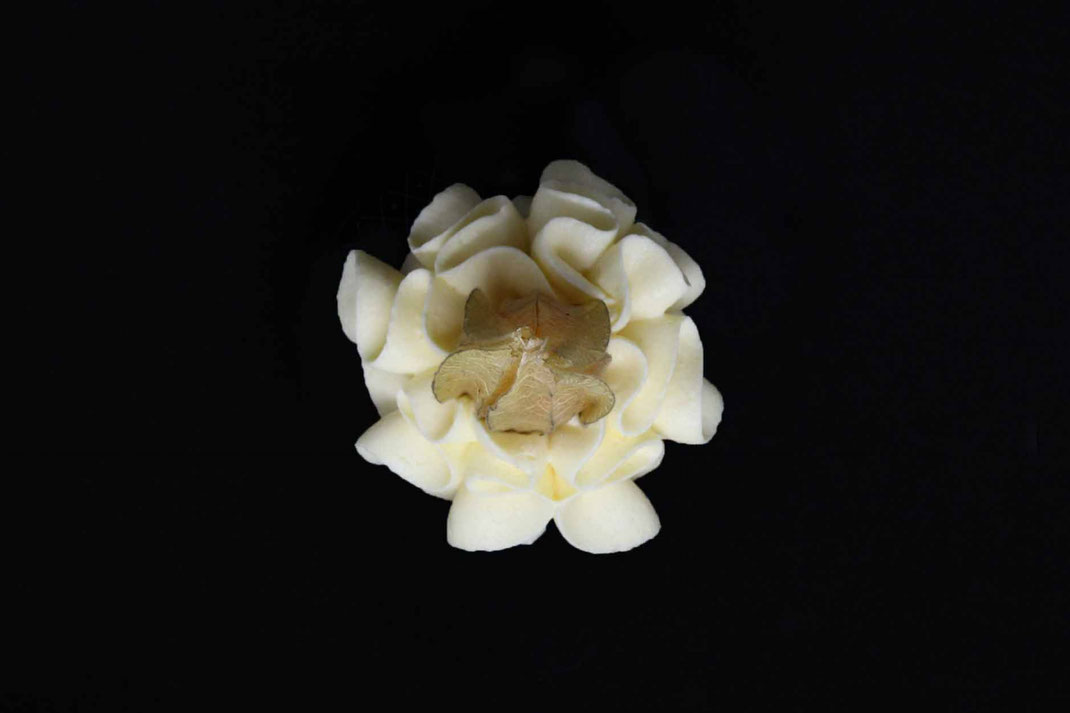 I couldn't resist and bought physalis without knowing what to do with them. Why not bake again some fancy cupcakes. They are such a great decoration. As base I baked some chocolate muffins with a physalis inside. I used again the foil lined cupcake liners, because they are not soaking and getting a dark color with the chocolate muffins. To fill the batter into the liners I use always the batter dispenser tip* with a piping bag*, because that makes it so easy to distribute equally.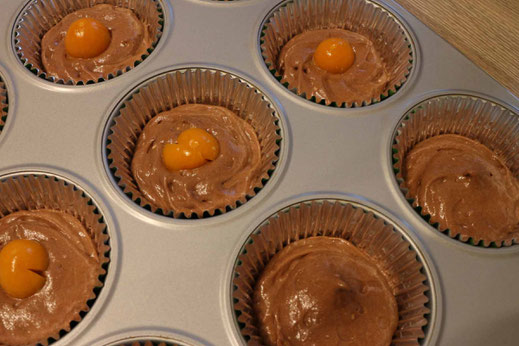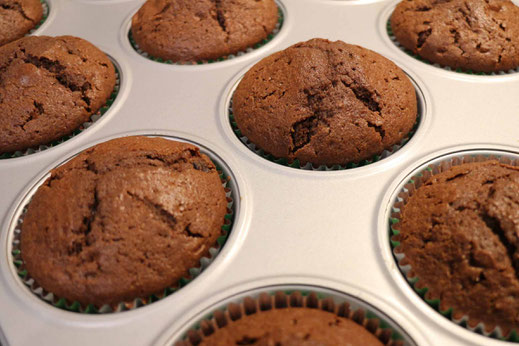 After the muffins cooled down completely you can pipe on the icing. I used again the lazy method to take a ready to use icing and pipe it with the incredible russian piping tip* which I already used in an earlier post. This gives a perfect base for the physalis.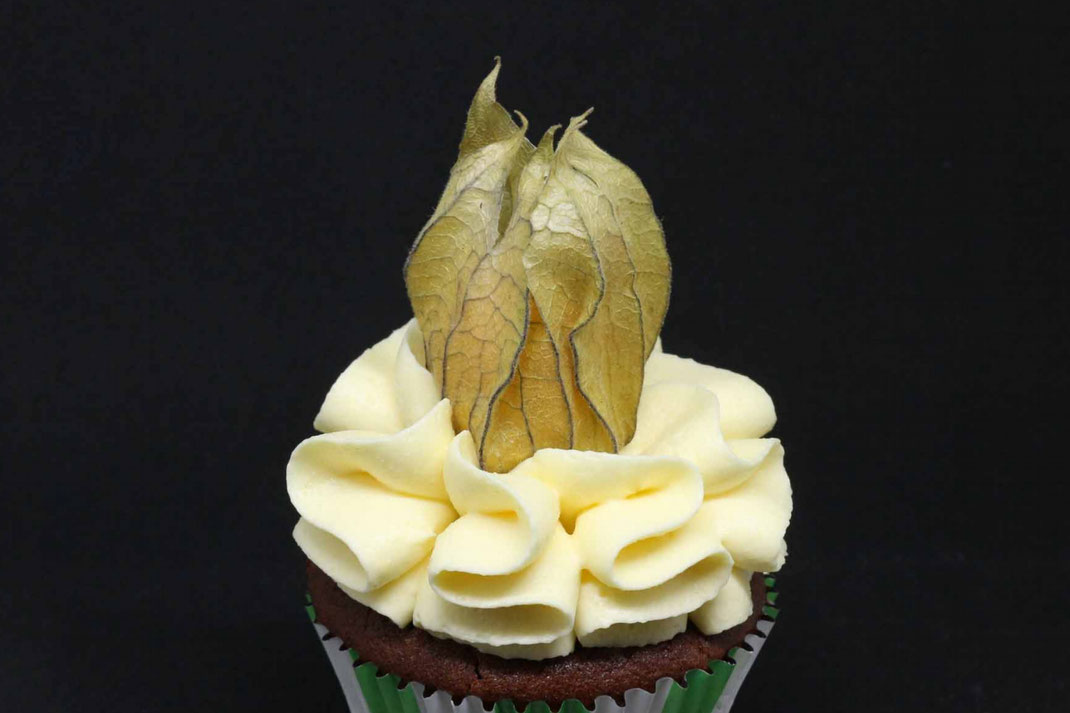 Affiliate links/advertising links/advertisements:

 
The links marked with an asterisk (*) are so-called affiliate links. If you click on such an affiliate link and purchase via this link, I will receive a commission from the respective online shop. For you, the price does not change and I only recommend items that I have used myself and found to be good. As an Amazon Associate I earn from qualifying purchases.