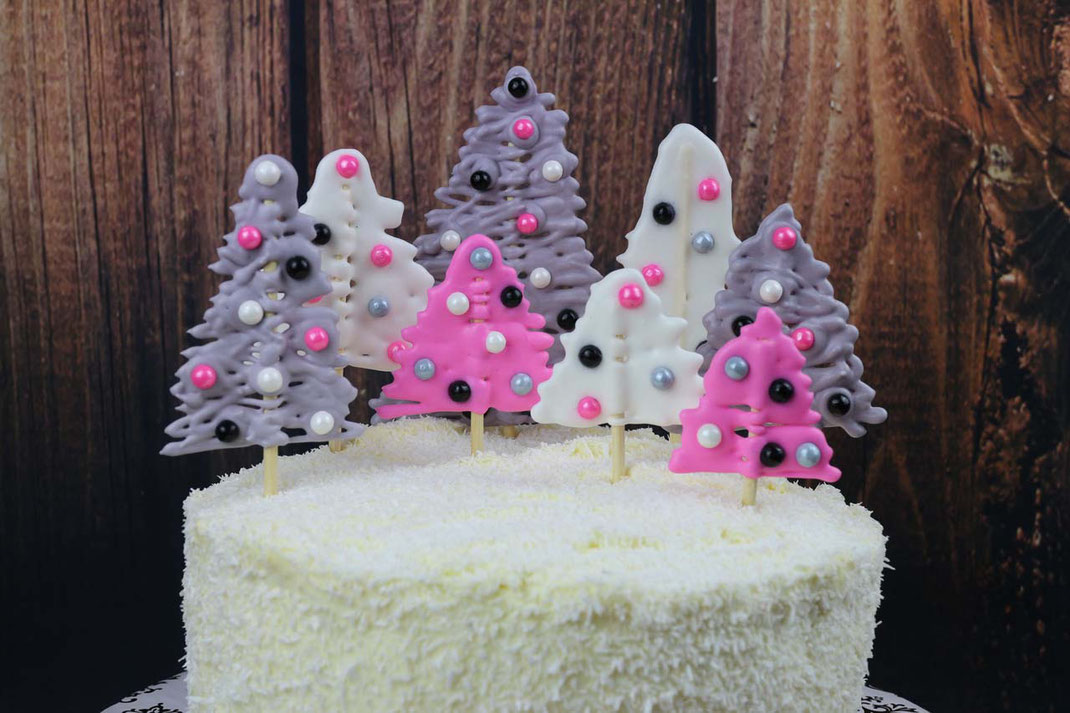 I did not have any chance to show you my winter forest cake with frosty design. I love the colors and always wanted to try out this royal icing trees. I matched the tree colors with the sugar pearls I had available and you can do the same in different colors if you don't have this ones.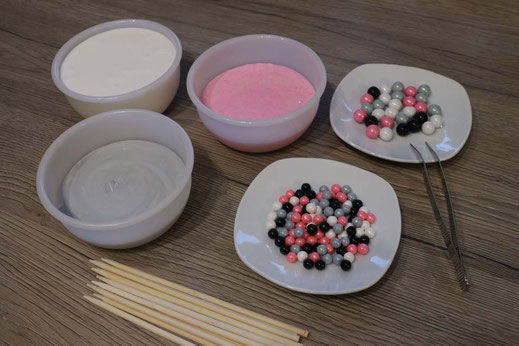 Ingredients and equipment for royal icing trees:
- sugar pearls in different colors and sizes
- wooden skewers
- royal icing (confectioners sugar, meringue powder, water and food colors)
- tweezer
- plastic bottles with piping tip (Wilton Nr. 2 or similar)
- flat not bendable surface
Prepare the royal icing similar as if you would like to ice cookies maybe slightly thicker and fill it into a plastic bottle with a piping tip (Wilton Nr. 2 or similar). You can find the recipe in the lazy lizard cookies. Spread out the wooden skewers onto the flat surface and start piping the trees by piping from left to right and back till you reached the tip of the tree. The tip of the tree should just barely be above the end of the skewer and the icing should not close completely, but have little wholes. Use the tweezer to add the sugar pearls on the still wet icing. After your trees are piped completely put them in your oven at convection setting without temperature to dry them quicker and make them shiny.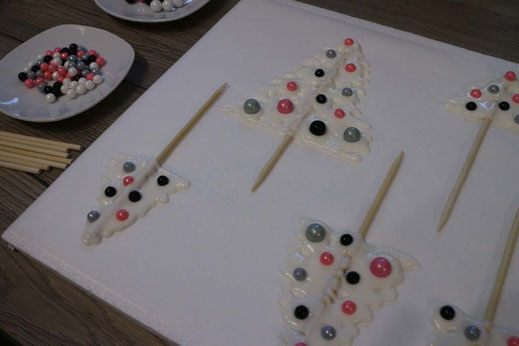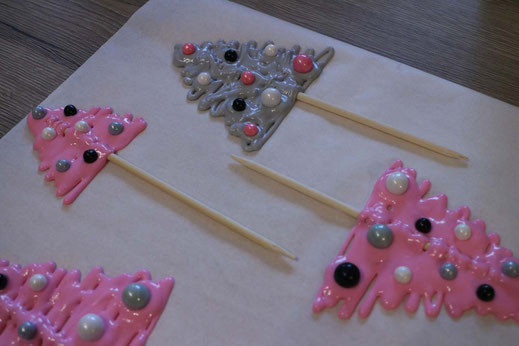 You can prepare the trees already days or weeks in advance, before you bake the cake. You can use for the cake my sponge cake recipe which you bake with 6 eggs in an adjustable baking ring with about 20cm diameter. It should be about 7-8cm high after baking so you can cut it two times. I used this cake cutter for it, which I recently bought and find so easy to use. Prepare some raspberry frosting with whipping cream and fill the cake with it. The last step is to add white chocolate frosting (as well with whipping cream) on the cake. I did not spread it out evenly to get little waves of "snow" especially in the back area of the cake where I planned to place the trees. Finally cover the frosting with shredded coconuts.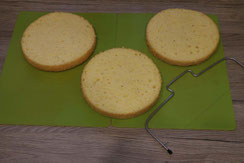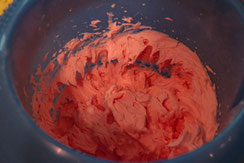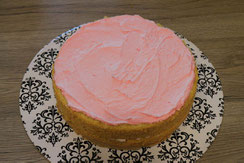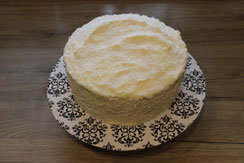 When your cake is ready frosted you just have to add the trees and arrange it on the back area of the cake.