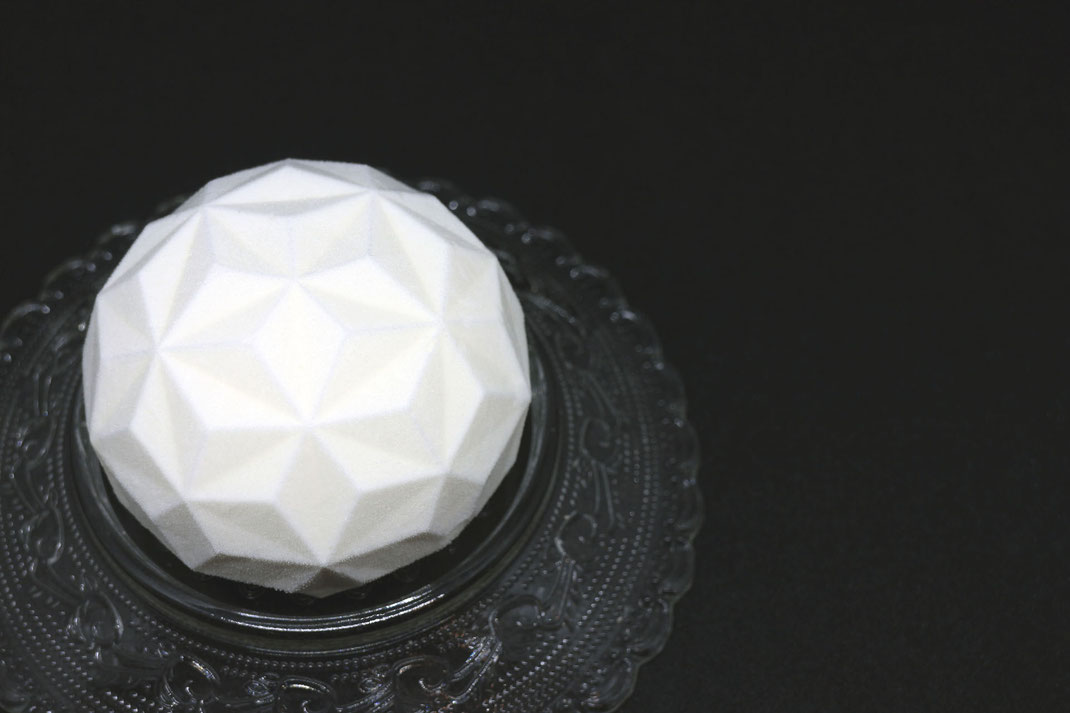 Even though it is a very simple tutorial, I absolutely had to show you my first work from my new Silikomart mold*. I simply piped my cheesecake into the molds with the help of a piping bag*, frozen the molds and then demolded them while frozen. When filling the molds you just have to take care not to trap air, because you will see it on the surface afterwards. You can also press a fruit or sponge cake base into the mold, but since not everyone in my family tolerates gluten I did not do this. After defrosting, I wanted to airbrush the cakes, but I thought they looked so beautiful like ice crystals that I just left them white.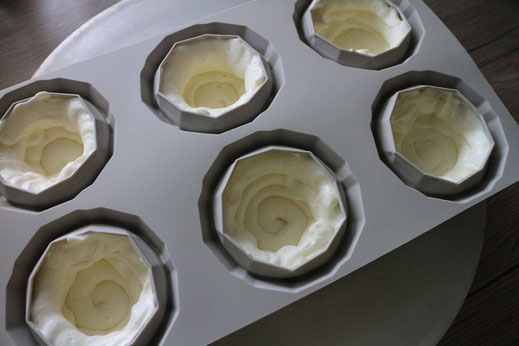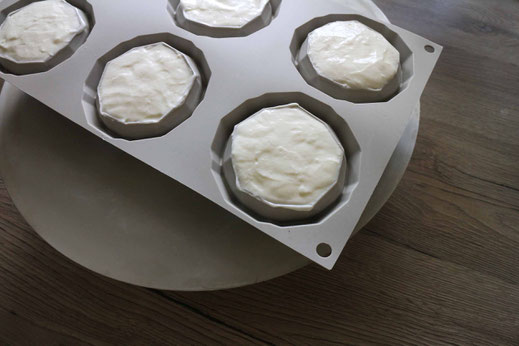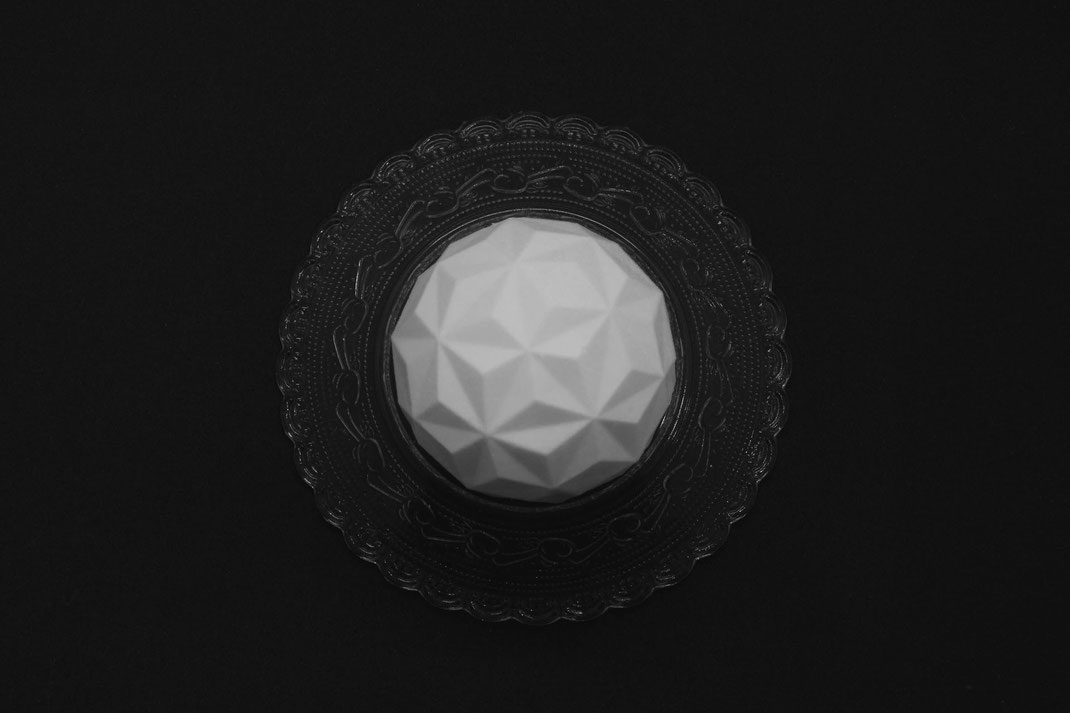 Affiliate links/advertising links/advertisements:

 
The links marked with an asterisk (*) are so-called affiliate links. If you click on such an affiliate link and purchase via this link, I will receive a commission from the respective online shop. For you, the price does not change and I only recommend items that I have used myself and found to be good. As an Amazon Associate I earn from qualifying purchases.