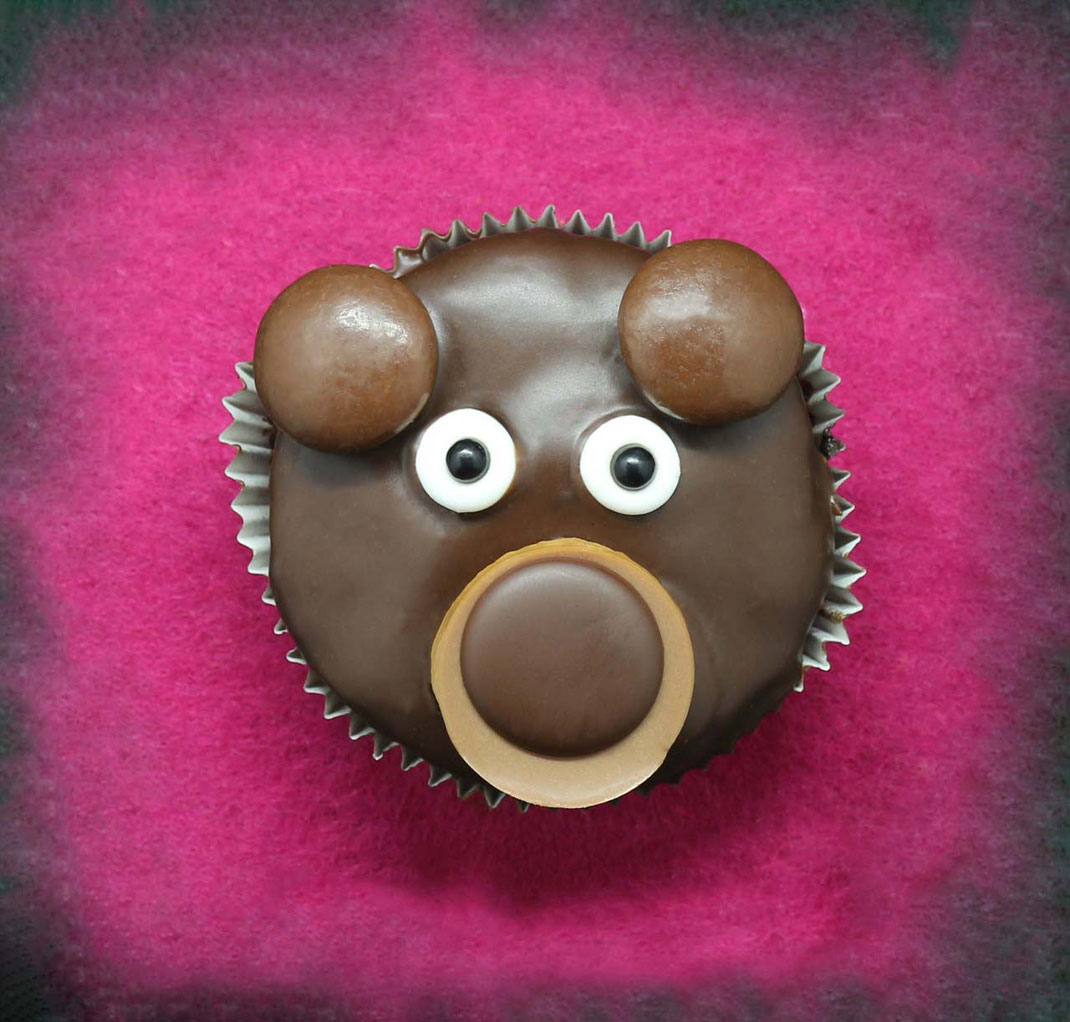 Today we are going to bake this cute bear cupcakes. You can use my basic recipe for cupcakes and add some cocoa powder or just bake any chocolate cupcakes.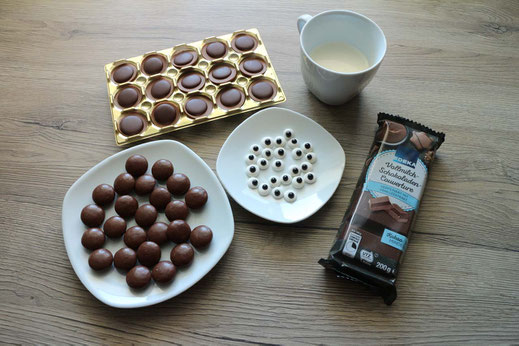 For the decoration you need the following ingredients:
- Toffifee 
- Chocolate drops
- sugar eyes (if you want to make them yourself have a look here)
- whipping cream
- milk chocolate
Prepare a ganache 3:1 with chocolate and whipping cream and dip the cupcakes as long as the ganache is warm. Add the chocolate drops as ears, sugar eyes and a Toffifee for the nose, let cool down and finishes are this super cute bears.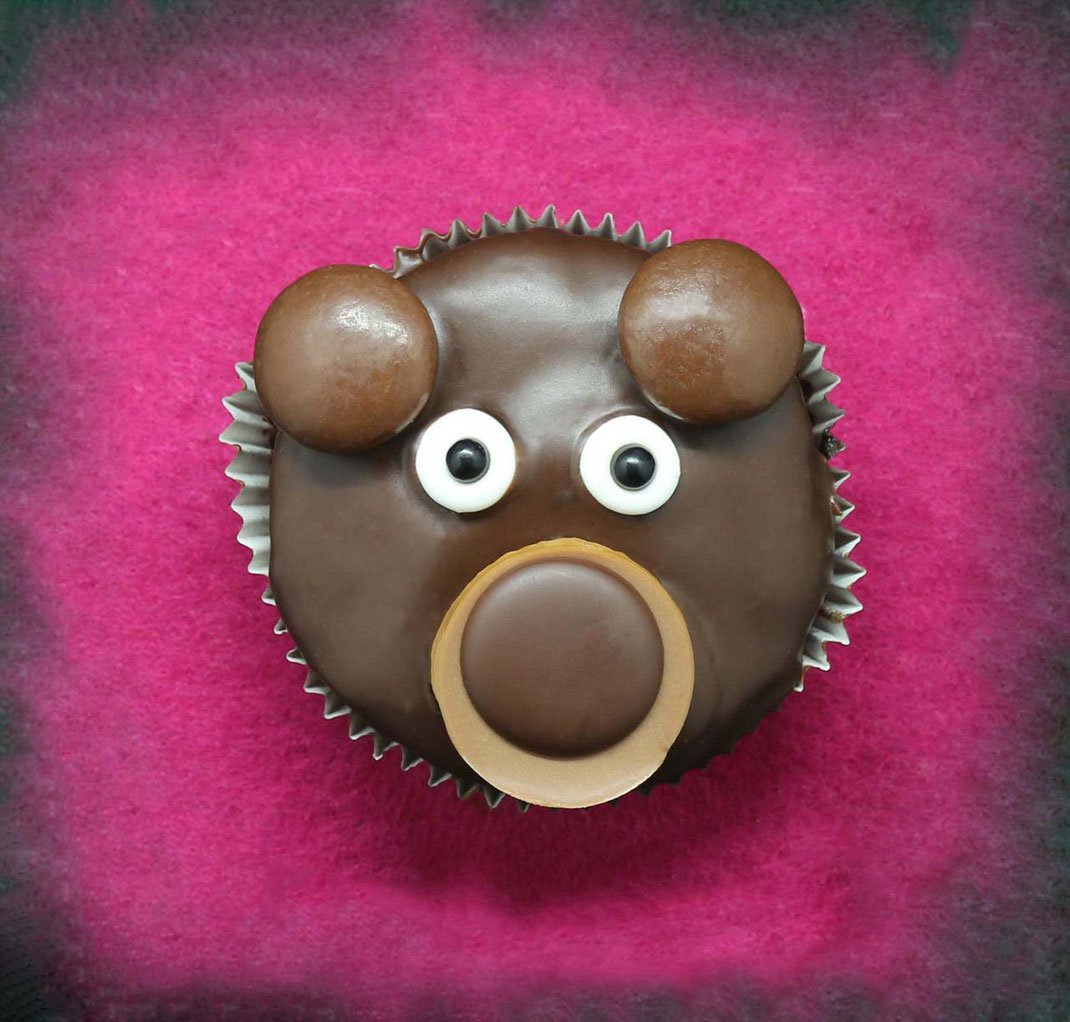 If you want to bake more cute animal cupcakes have a look at the beavers.