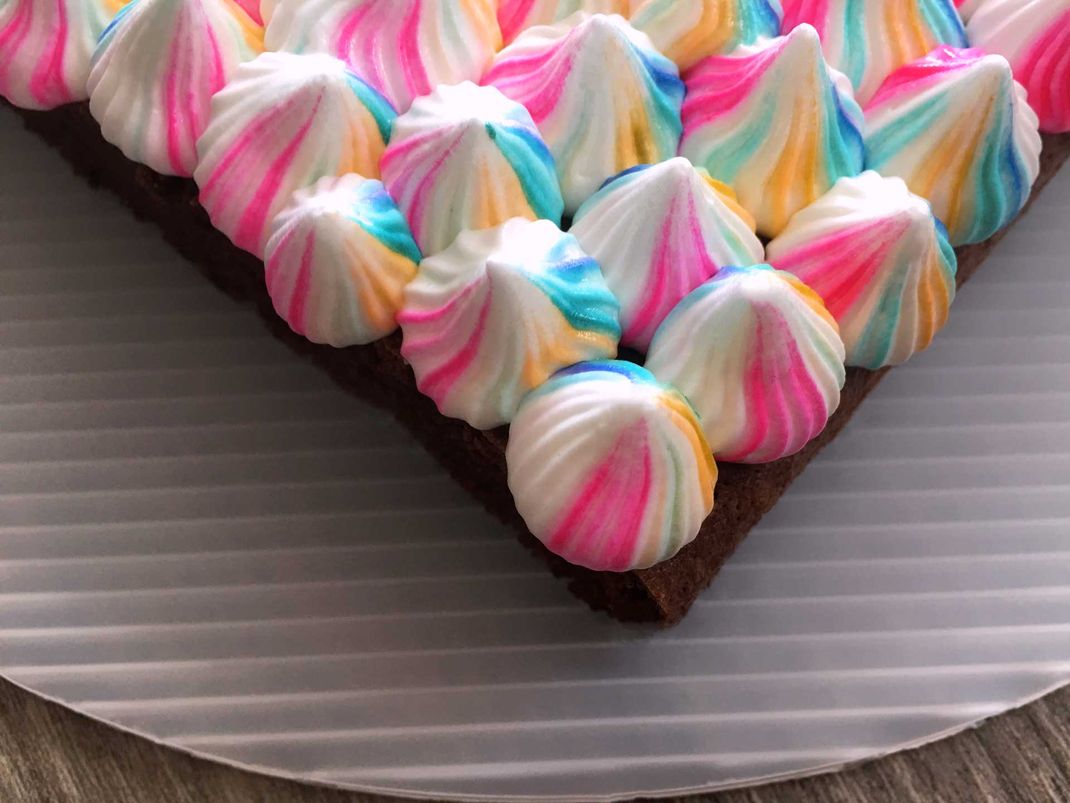 I totally love this meringue frosting and think it goes perfect with chocolate brownies. You can take this brownie recipe and this one for the frosting. The decoration was so simple. I just used a piping tip 199 and used a little drop of Wilton pink, orange and teal in the piping bag to color the frosting and pip it on the brownies.
Affiliate-Links/Werbe-Links/Anzeigen:
Die mit Sternchen (*) gekennzeichneten Links sind sogenannte Affiliate-Links. Wenn ihr auf so einen Affiliate-Link klickt und über diesen Link einkauft, bekomme ich von dem betreffenden Online-Shop eine Provision. Für euch verändert sich der Preis nicht und ich empfehle nur Artikel dich ich selbst verwendet und für gut befunden habe.