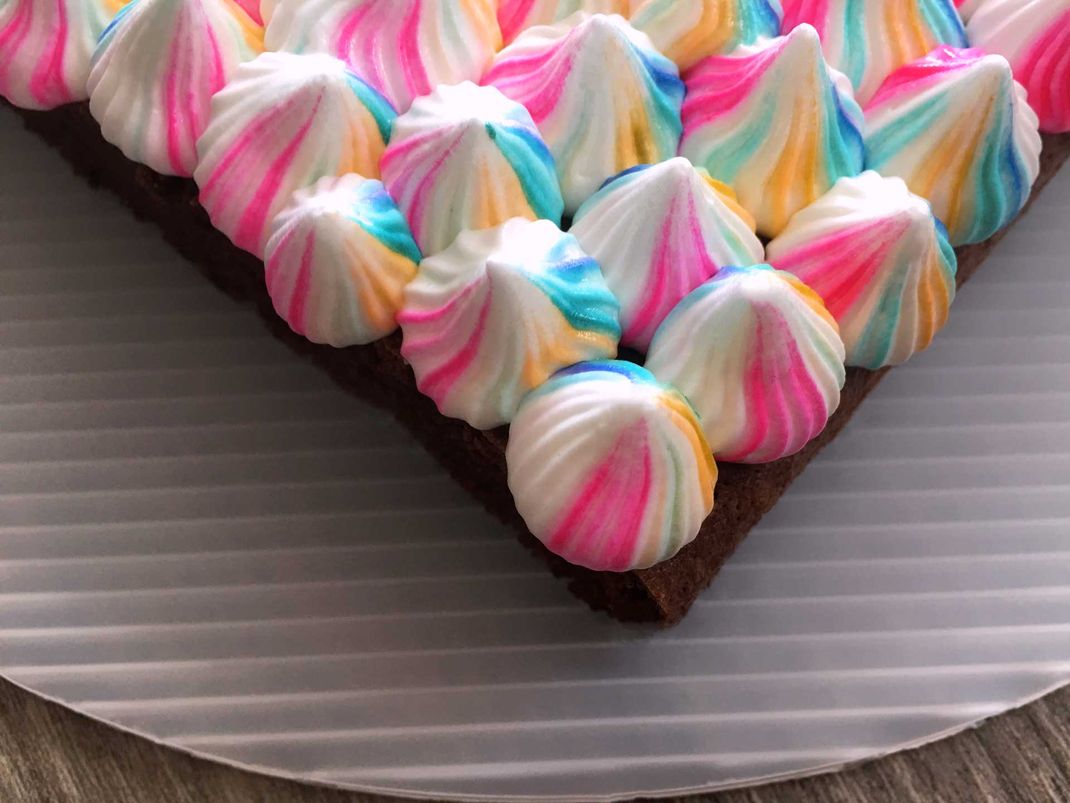 At the moment I'm really excited about this meringue frosting, so I thought it would be great to combine it with chocolate brownies. You can find the recipe for the meringue frosting here and the decoration was very simple. I just filled a piping bag* with a piping a small star-tip* and covered the sides with a blob of gel food colors* in pink, orange and turquoise. Then simply fill in the meringue frosting and piped it on.
Affiliate links/advertising links/advertisements:

 
The links marked with an asterisk (*) are so-called affiliate links. If you click on such an affiliate link and purchase via this link, I will receive a commission from the respective online shop. For you, the price does not change and I only recommend items that I have used myself and found to be good. As an Amazon Associate I earn from qualifying purchases.