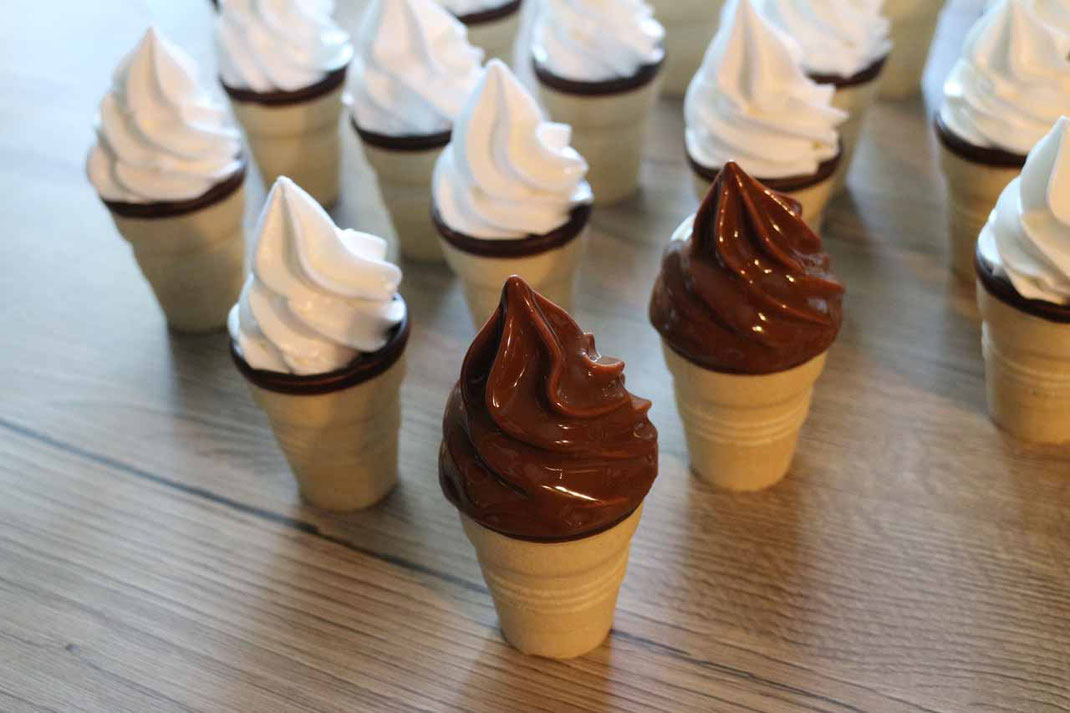 Today I explain you how to create this super easy sweet sugar cones, with meringue frosting and chocolate cover.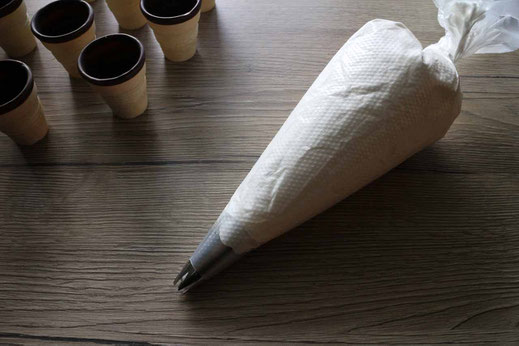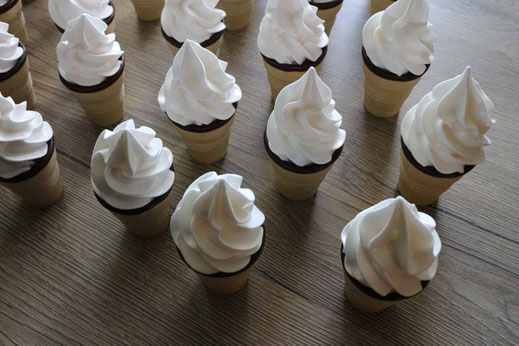 You need for this just small cones (I just bought them), a piping bag with star tip (Wilton 1M or similar), meringue frosting (you can find the recipe here) and chocolate. Prepare the meringue frosting (4 eggs should give you about 30 cones), fill it in the piping bag with tip and pipe a swirl onto the the cones. Now let them cool and harden for about a day in the fridge before you melt the chocolate, fill it into a narrow tall bowl, let it cool a little down and dip the cones quickly into the chocolate. So easy to do and yet so delicious.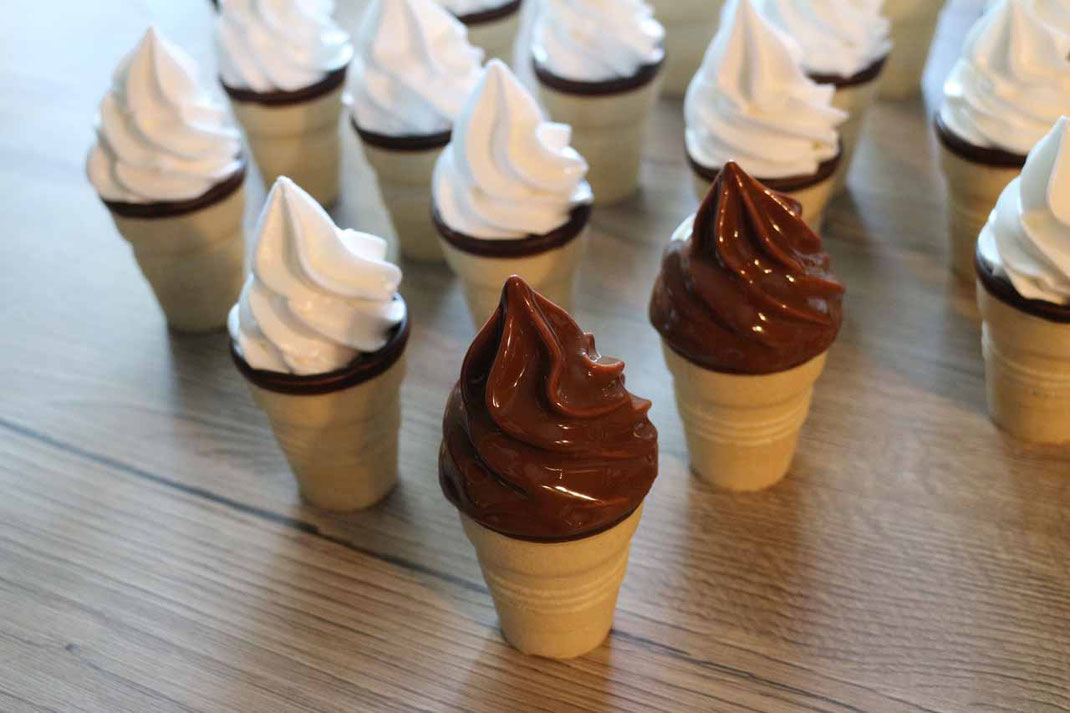 Affiliate-Links/Werbe-Links/Anzeigen:
Die mit Sternchen (*) gekennzeichneten Links sind sogenannte Affiliate-Links. Wenn ihr auf so einen Affiliate-Link klickt und über diesen Link einkauft, bekomme ich von dem betreffenden Online-Shop eine Provision. Für euch verändert sich der Preis nicht und ich empfehle nur Artikel dich ich selbst verwendet und für gut befunden habe.