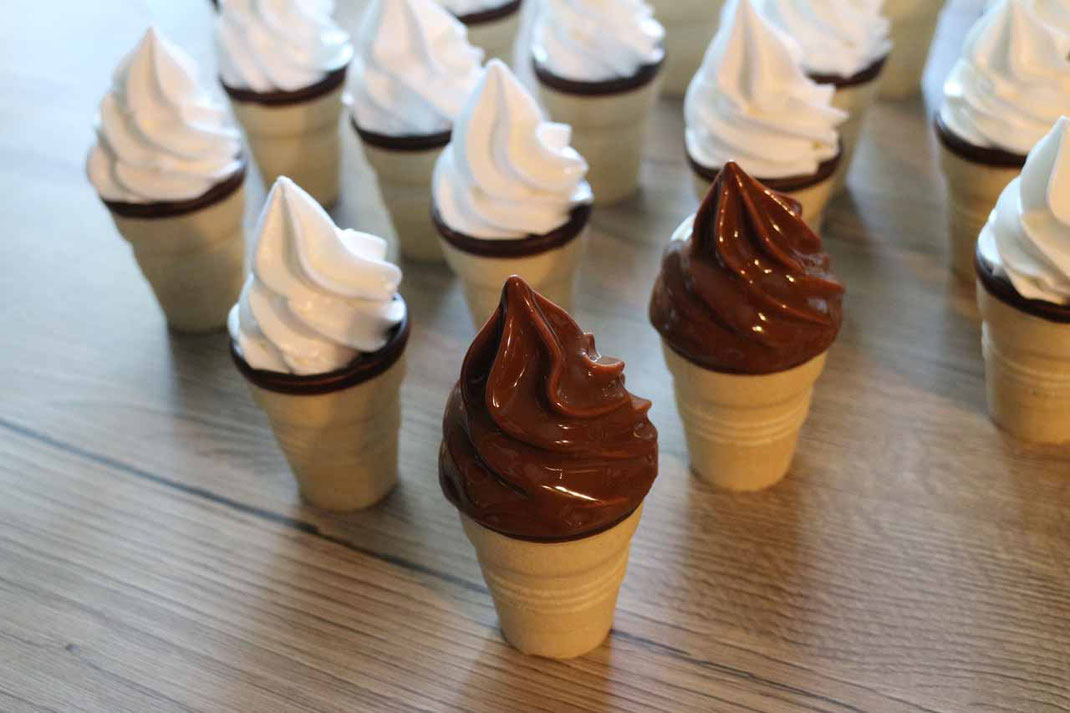 Today I explain you how to create this super easy sweet sugar cones, with meringue frosting and chocolate cover.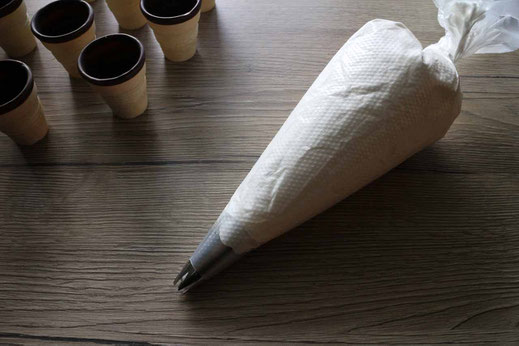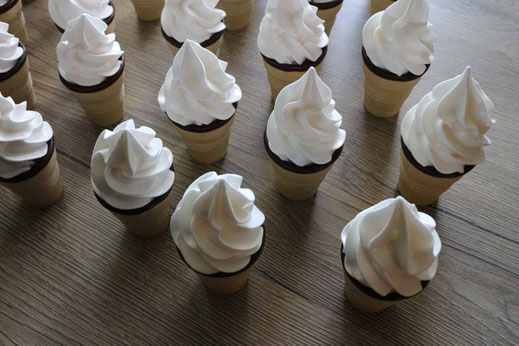 You simply need small waffle cups* (which I bought ready to use), a piping bag* with star tip*, meringue frosting (you can find the recipe here) and chocolate*. Make the meringue frosting following the introduction (4 egg whites are enough for about 30 waffles), fill the piping bag with tip and pipe up small turrets of frosting. Leave them to set overnight in the fridge so that they are really firm and cold enough to dip in chocolate. The next day, melt the chocolate over a double boiler or like me on my cup warmer*, pour it into a tall, slim container and let it cool down a bit before dipping the cold waffles and letting them drain for a short time. Super easy and really extremely tasty.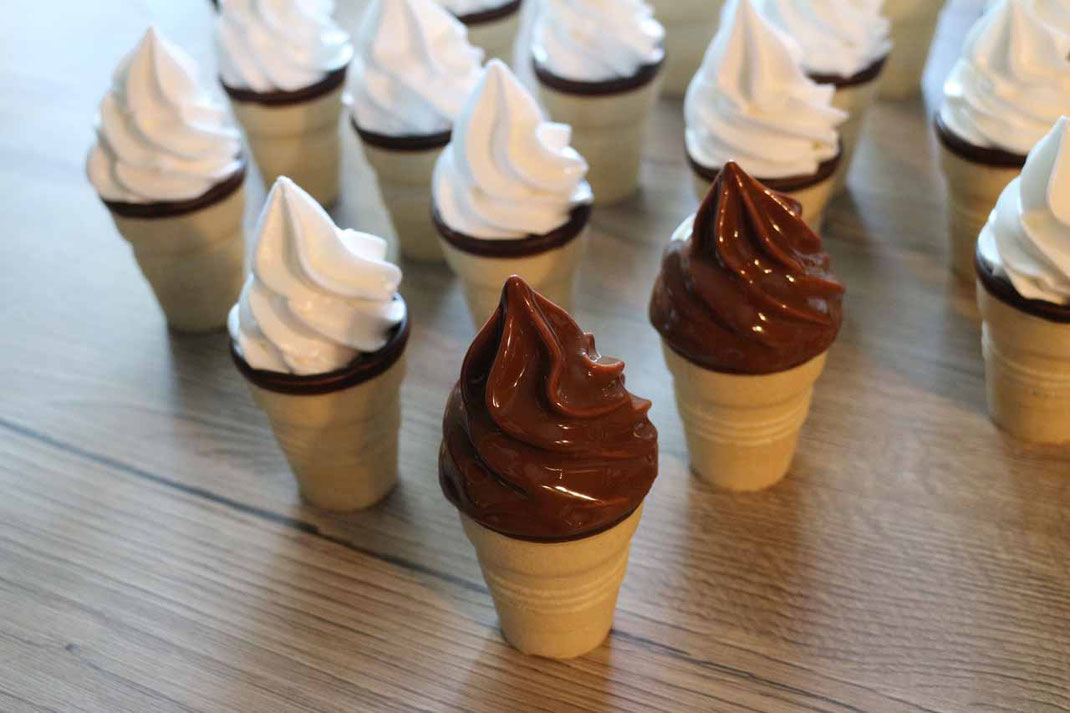 Affiliate links/advertising links/advertisements:

 
The links marked with an asterisk (*) are so-called affiliate links. If you click on such an affiliate link and purchase via this link, I will receive a commission from the respective online shop. For you, the price does not change and I only recommend items that I have used myself and found to be good. As an Amazon Associate I earn from qualifying purchases.