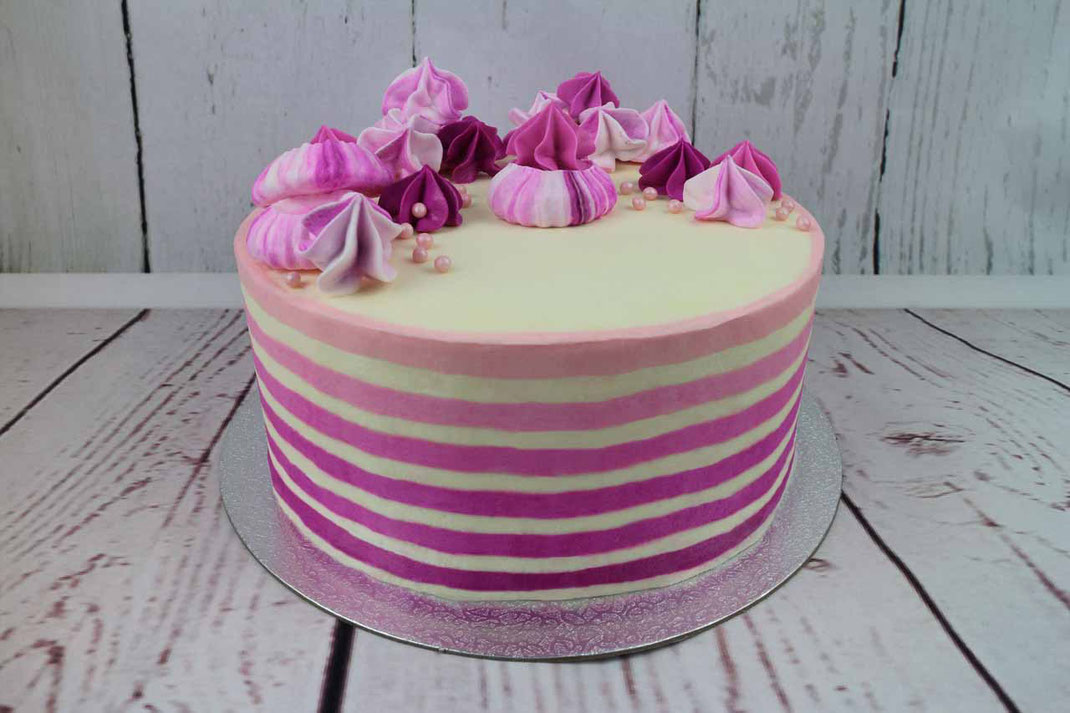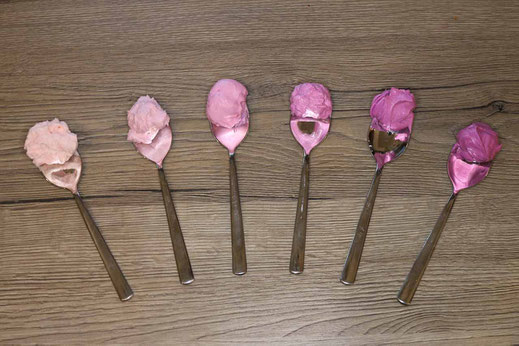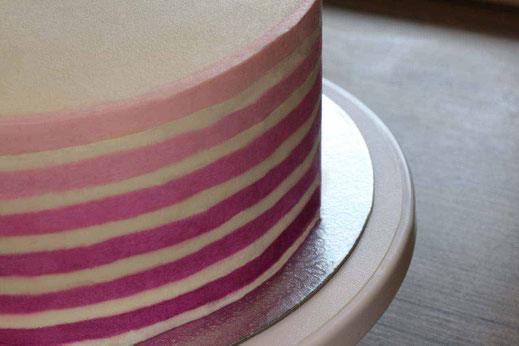 To get the ombre look I used the rest of the buttercream and divided it into 6 pieces, which I dyed with pink* and blue* food color in shades of purple. I used double amount of the food color for every next portion of buttercream. How to create the stripes you can read here in the buttercream stripe tutorial.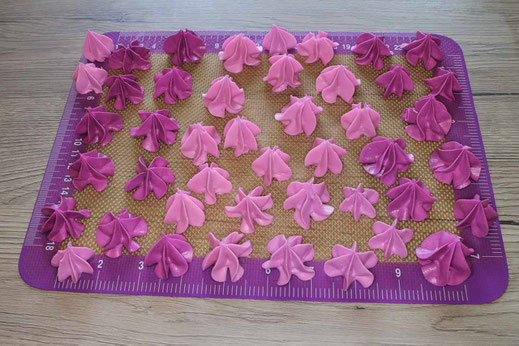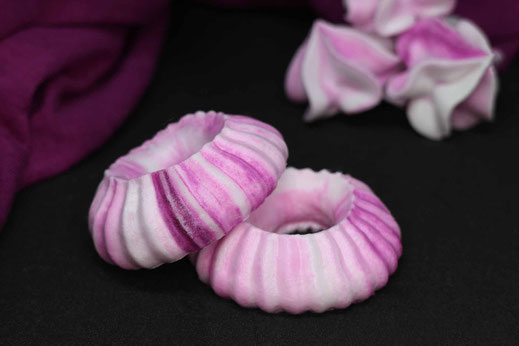 When the cake is finished beeng covered and stripes created, I used the left over buttercream in addition to the meringue cookies to pipe stars onto a silicon mat* and freeze them. For this I used a piping bag* with a star tip*. After they are frozen completely they can be arranged with the meringue and sugar pearls quite easy and finished is your striped ombre cake.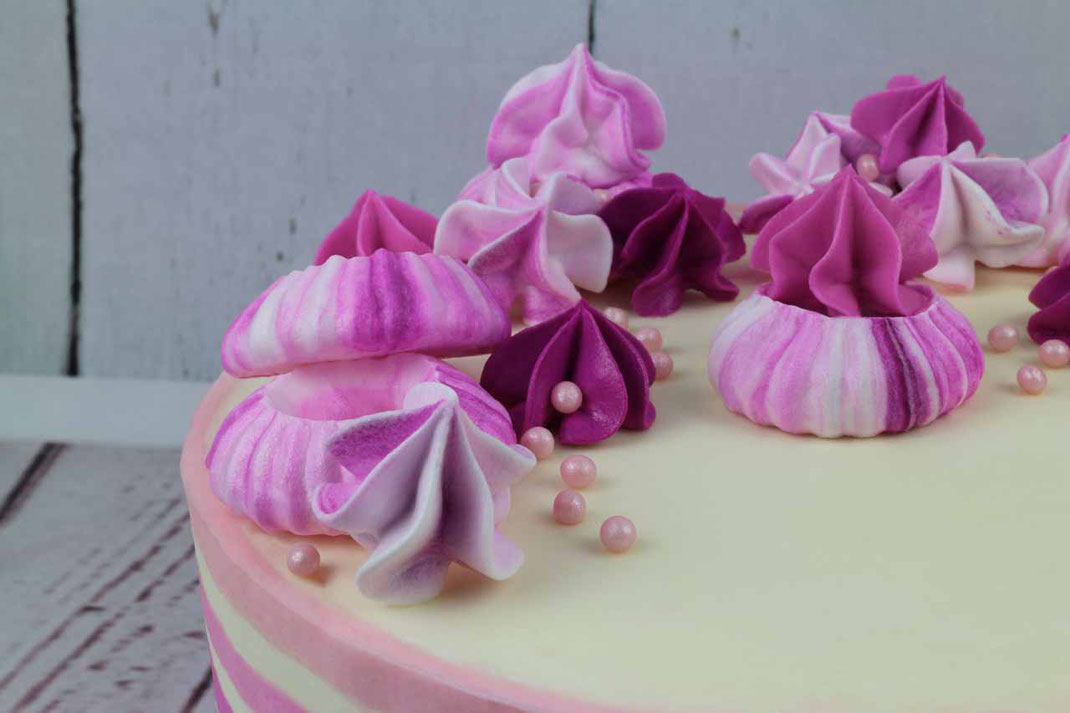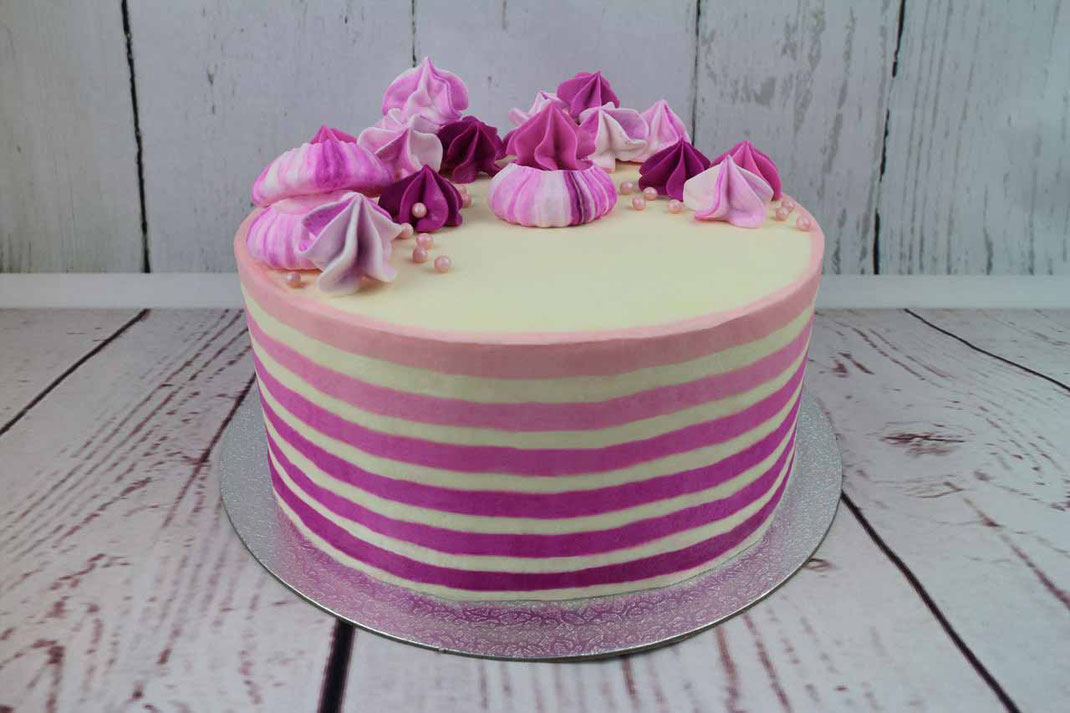 Affiliate links/advertising links/advertisements:

 
The links marked with an asterisk (*) are so-called affiliate links. If you click on such an affiliate link and purchase via this link, I will receive a commission from the respective online shop. For you, the price does not change and I only recommend items that I have used myself and found to be good. As an Amazon Associate I earn from qualifying purchases.