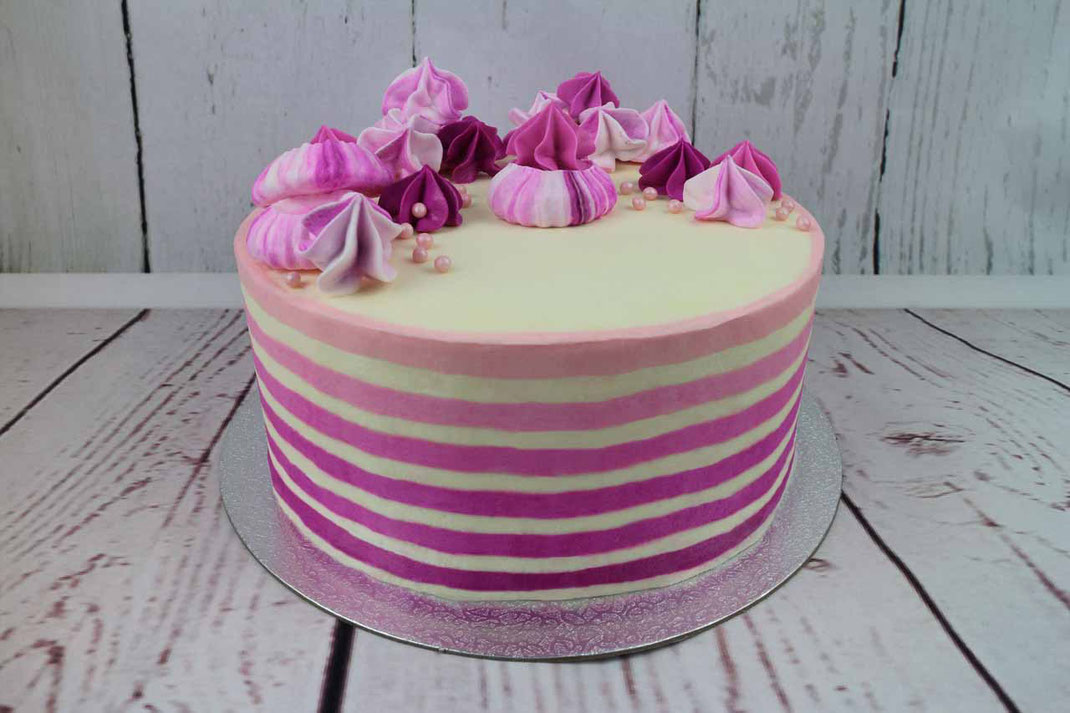 I wanted to bake an ombre cake for a long time, but I think in combination with buttercream stripes it the ombre effect comes out even better. I prepared the decoration out of meringue already a few days before. You can use them for weeks if you store them dry and airtight. The cake is covered with buttercream out of butter and powder sugar (2:1). I used my reliable method for sharp edges for this.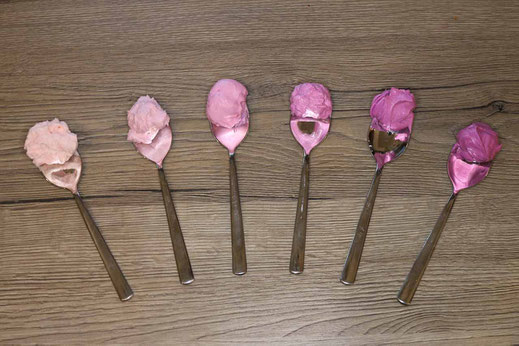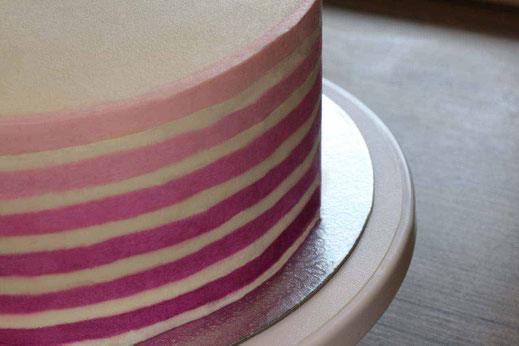 To get the ombre look I used the rest of the buttercream and divided it into 6 pieces, which I dyed with food color. I used double of the food color for every next portion of buttercream. How to create the stripes you can read here in the buttercream stripe tutorial.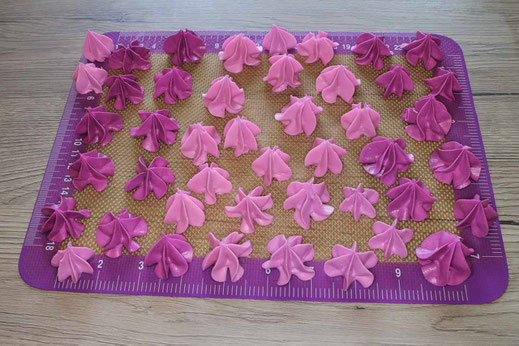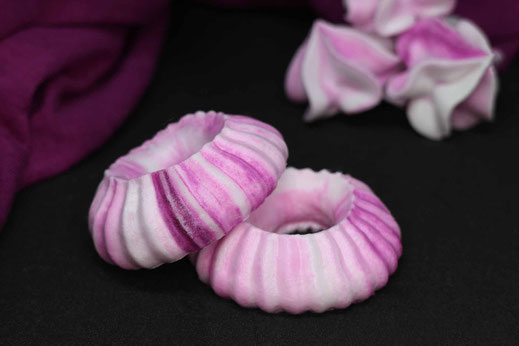 When the cake is finished beeng covered and stripes created, I used the left over buttercream in addition to the meringue cookies to pipe stars onto a silicon mat and freeze them. For this I used a piping bag with a Wilton tip 1M. After they are frozen completely they can be arranged with the meringue and sugar pearls quite easy and finished is your striped ombre cake.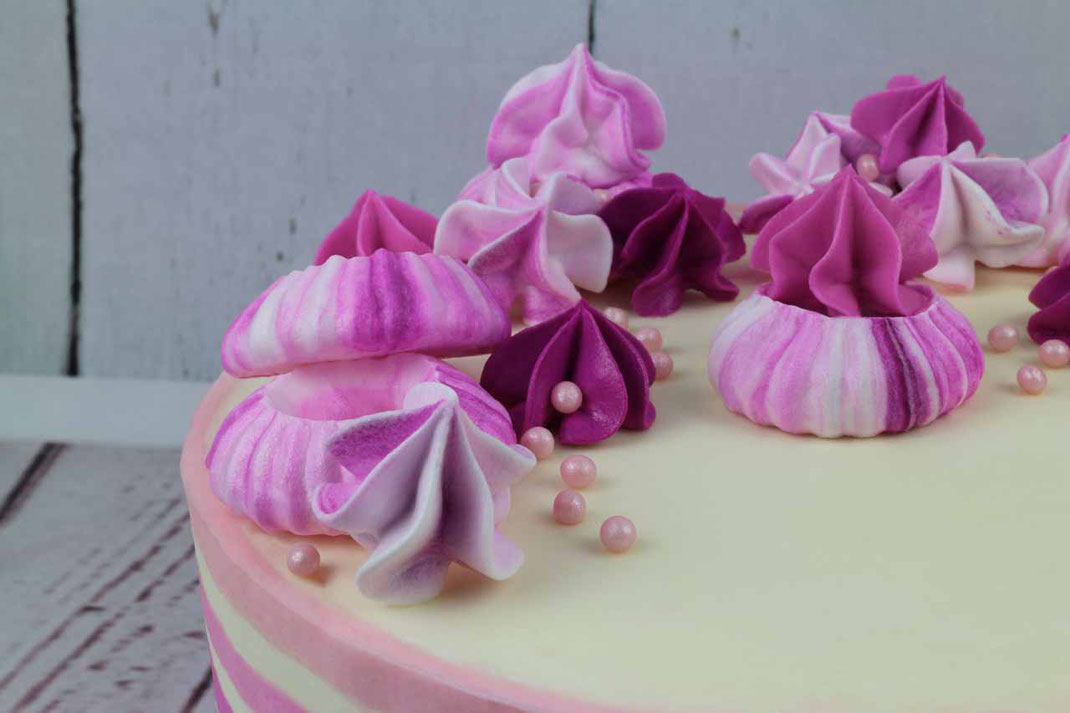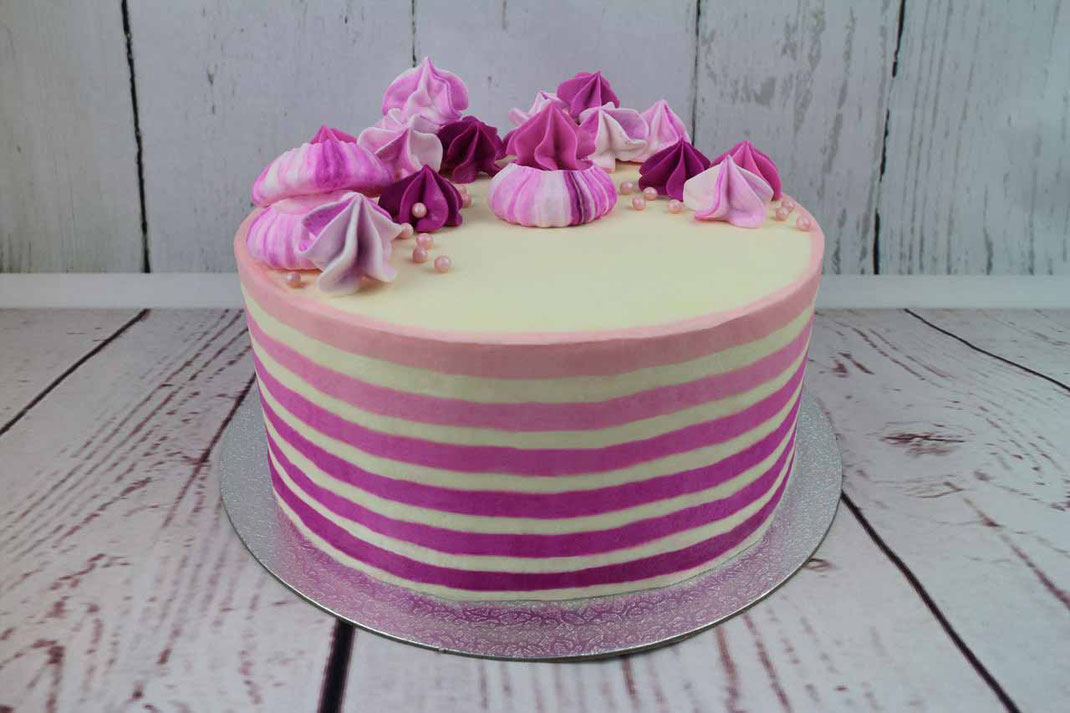 Affiliate-Links/Werbe-Links/Anzeigen:
Die mit Sternchen (*) gekennzeichneten Links sind sogenannte Affiliate-Links. Wenn ihr auf so einen Affiliate-Link klickt und über diesen Link einkauft, bekomme ich von dem betreffenden Online-Shop eine Provision. Für euch verändert sich der Preis nicht und ich empfehle nur Artikel dich ich selbst verwendet und für gut befunden habe.