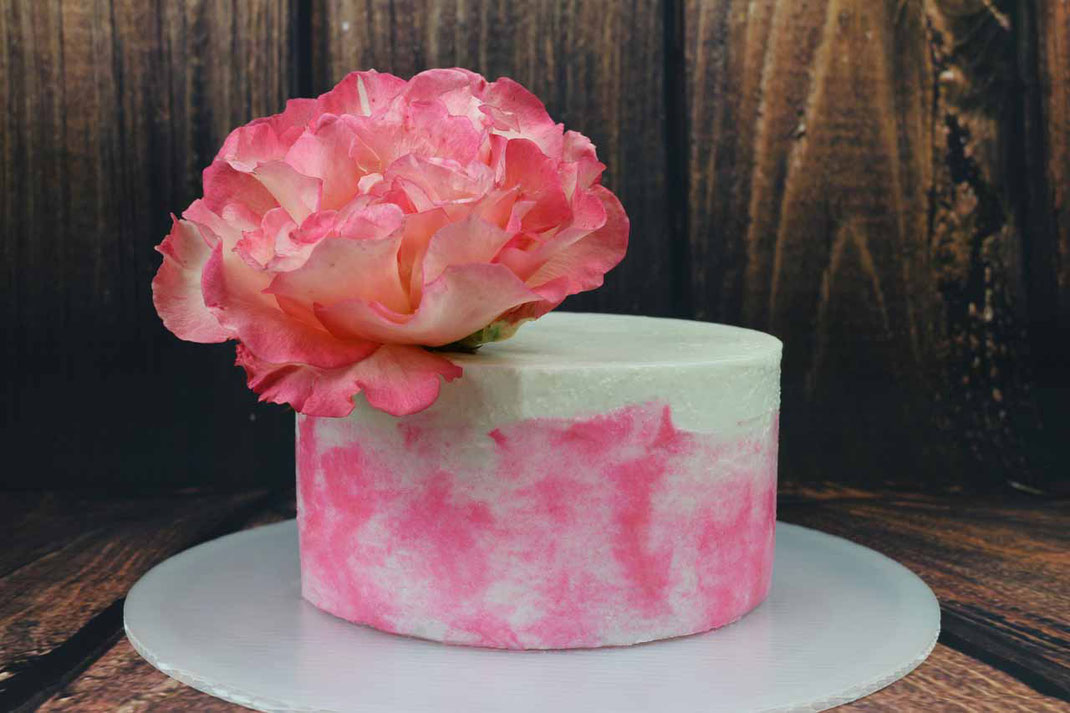 I had to take advantage this year of the beautiful roses in our garden and so I baked another cake. This time just a very small one but it's not about the size but about the taste :-)
To frost the cake I used again a Marshmallowfluff buttercream (250g butter at room-temperature whipped and 200g Marshmallow Fluff*) and my favorite technic to frost a cake upside down. A part of the buttercream I colored in pink* and marbled the cake with it. The rose is again in a small flower tube*.
If you like this cake maybe you visit also the rose fault line cake. 
Affiliate links/advertising links/advertisements:

 
The links marked with an asterisk (*) are so-called affiliate links. If you click on such an affiliate link and purchase via this link, I will receive a commission from the respective online shop. For you, the price does not change and I only recommend items that I have used myself and found to be good. As an Amazon Associate I earn from qualifying purchases.