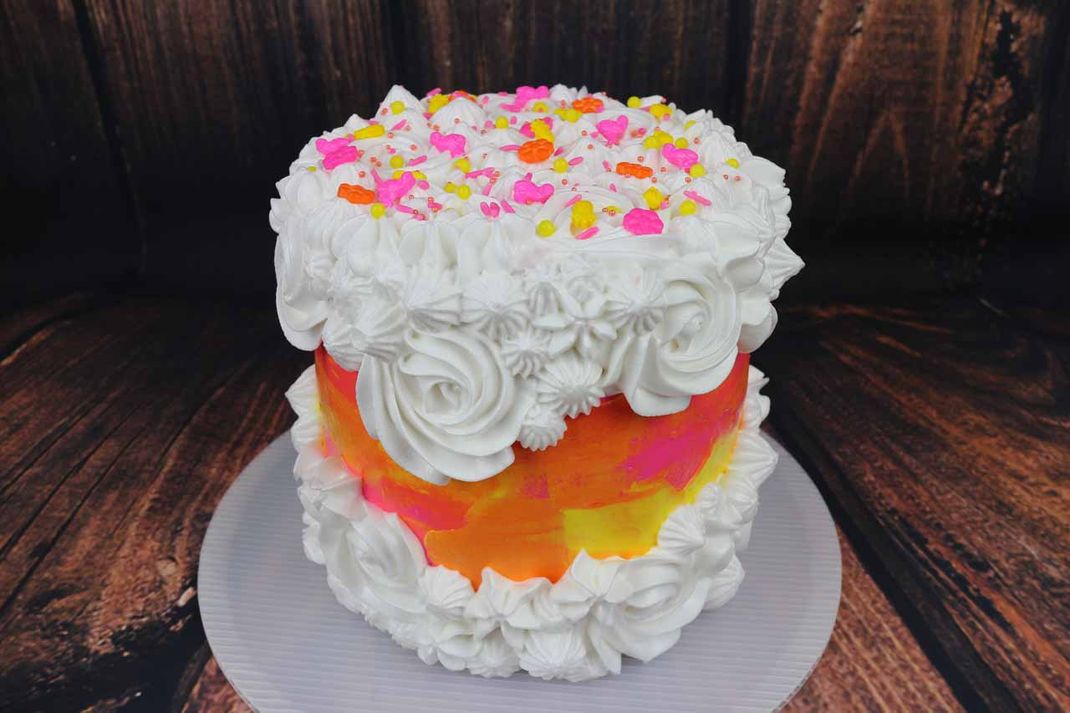 I tried again a special variant of a fault line cake. This time I did not use a buttercream but a meringue frosting and also played with the colors. I used the bright colors in the fault line and kept the rest of the cake in white. Also I piped made the fault line flat and piped the rest of the cake. On top I used some of my new favorite sprinkles in the matching colors. 
I dyed in yellow, orange and pink und filled the white frosting into a piping bag with different tips. 
After the cake is baked and layered I used the colorful frosting to frost the cake on the sides. Afterwards I piped rosettes and spots above and below in an irregular way so a fault line appears.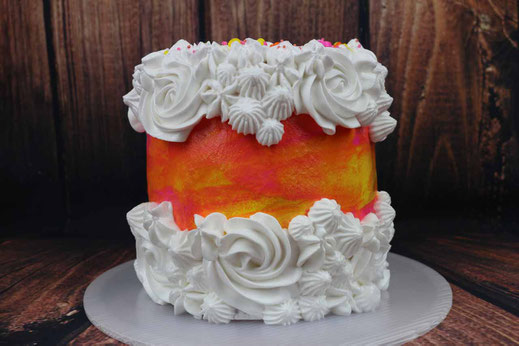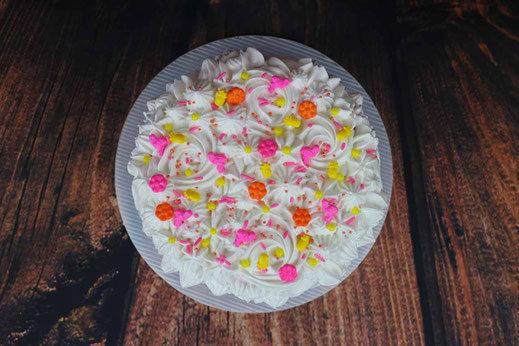 The "icing on the cake" are in this case the sprinkles on top. I used this super cute pineapple and flamingo sprinkles.