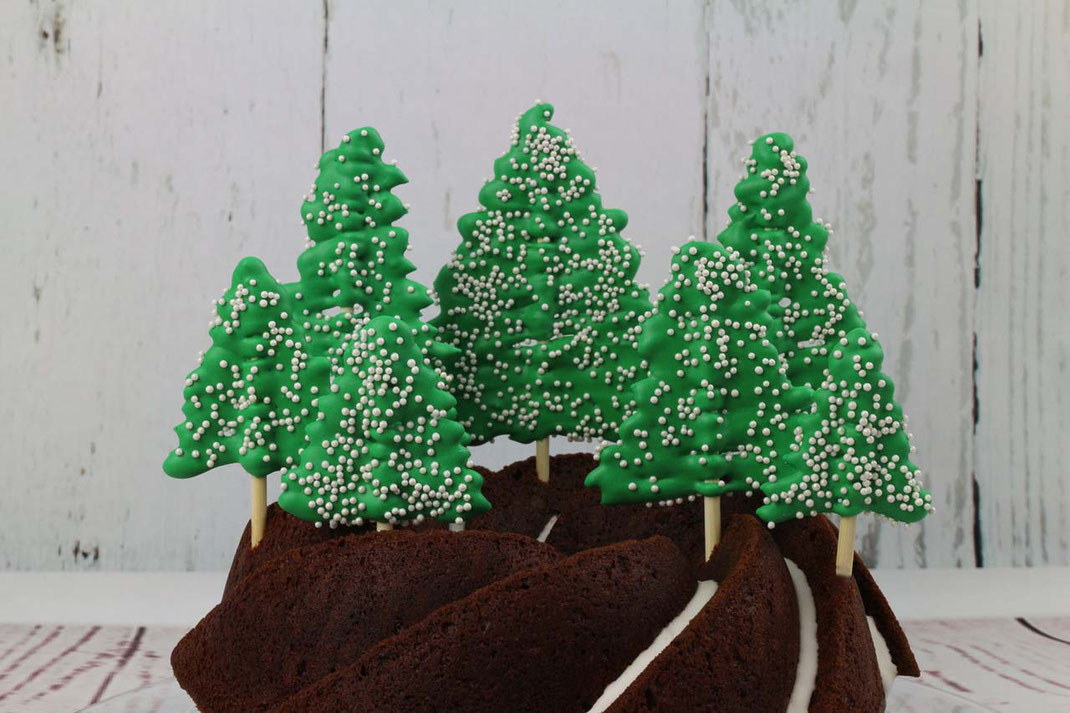 I baked so many fancy frosted cakes in the last month, but today I'm craving something more simple but still delicious and special looking. So I just baked this chocolate bundt cake in my favorite bundt pan*. I used my standard recipe but added 50g cocoa powder, 50g sugar und 5 tablespoons of milk.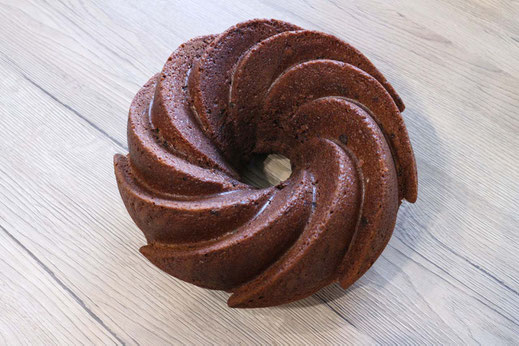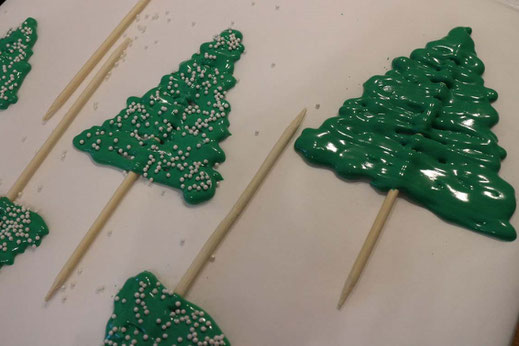 For decoration I made trees out of Royal Icing. For this you need the following ingredients:
-
white sugar sprinkles*
-
wooden skewers*
- Royal Icing (powdered sugar,
meringue powder*
, water and
food coloring*
)  
-
Squeezer bottle*
with decorative spout (e.g.
Wilton No. 2*
)
- a flat plate that does not bend and fits in an oven  
For the Royal Icing I use a simple recipe with 1.5 teaspoons of
meringue powder*
on 250g icing sugar, some vanilla extract and about 50-100ml water. How much water you really need can only be determined when the icing is mixed and colored. The consistency should be so thick that it does not spread completely. Now you can fill it into a
squeezer bottle*
with a small round tip. Spread the
wooden skewers*
on your plate (covered with some parchment paper) and start piping the trees by drawing lines across the skewers until the whole tree is ready. The top of the tree should stop just above the top of the wooden skewer. Spread the
sugar sprinkles*
on the trees while the icing is still wet. Now dry the trees on the convection setting of your oven without temperature. This way they dry faster and get a nicer shine. When they are completely dry, carefully remove them from the parchment paper and place them on the bundt cake. I decorated this cake with some white remains of the Royal Icing. 
Affiliate links/advertising links/advertisements:

 
The links marked with an asterisk (*) are so-called affiliate links. If you click on such an affiliate link and purchase via this link, I will receive a commission from the respective online shop. For you, the price does not change and I only recommend items that I have used myself and found to be good. As an Amazon Associate I earn from qualifying purchases.