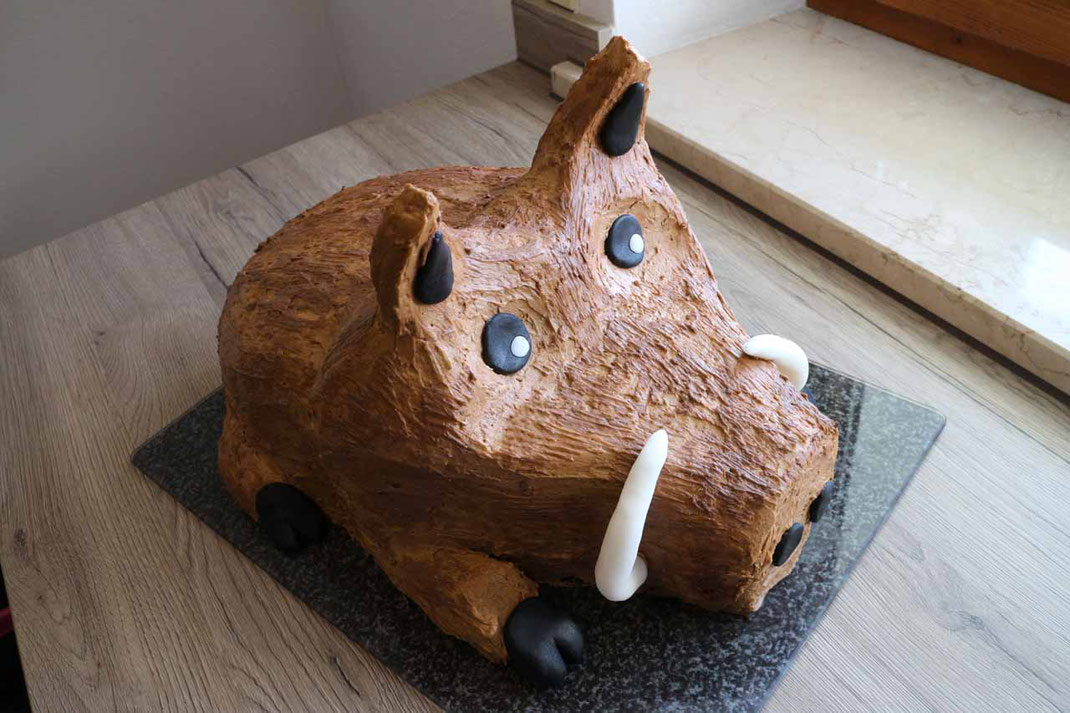 Since my dad is an enthusiastic hunter, I wanted to bake a very special cake for his birthday. 3D cakes are normally not my greatest strength, but practice makes perfect. For this cake I baked 4 layers of a double portion of bundt cake in a baking frame*.
 
I prepared a very simple caramel buttercream as filling and fur of the wild boar. For this you need 250g butter and a tin of caramel cream*. Whip the butter until fluffy and let the cream flow in slowly until it is completely smooth. For this cake I have prepared 3 times this amount and coloured it with some brown food colouring*.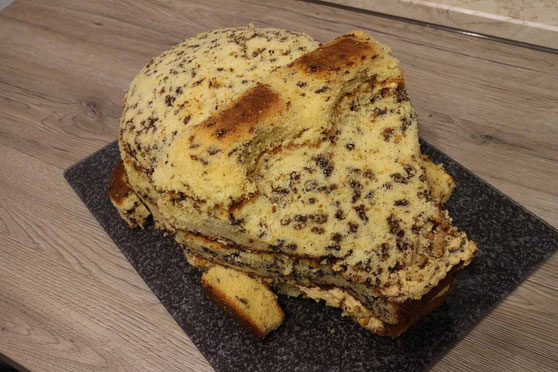 To get the basic structure of the wild boar, I layered the 4 layers with thin layers of butter cream and cut out the mould with the help of a cake cutter* and a knife. I cut out the ears and legs from the leftovers and put them on.
Afterwards I frosted the pig all around with buttercream and applied a second, slightly darker layer of buttercream with a brush*. The ears, eyes, toes, nose and teeth are made of white* and black fondant*. A wild boar can be created so easily (in about 12h) :-)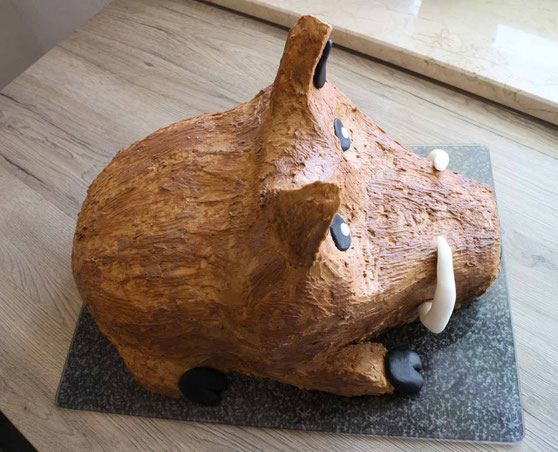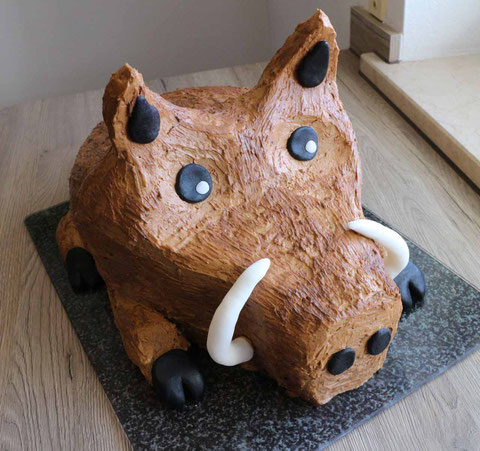 Affiliate links/advertising links/advertisements:

 
The links marked with an asterisk (*) are so-called affiliate links. If you click on such an affiliate link and purchase via this link, I will receive a commission from the respective online shop. For you, the price does not change and I only recommend items that I have used myself and found to be good. As an Amazon Associate I earn from qualifying purchases.