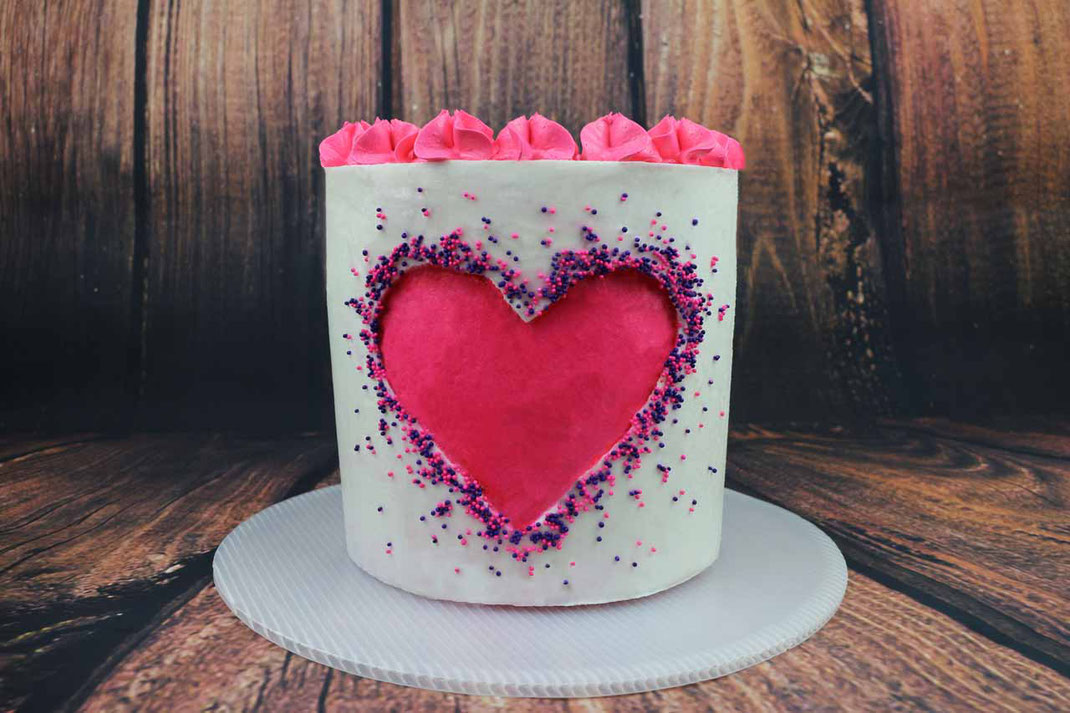 Today I will show you how to create this cool cut-out effect on a cake and bake at the same time a lovely Valentine's Day cake for my sweetheart.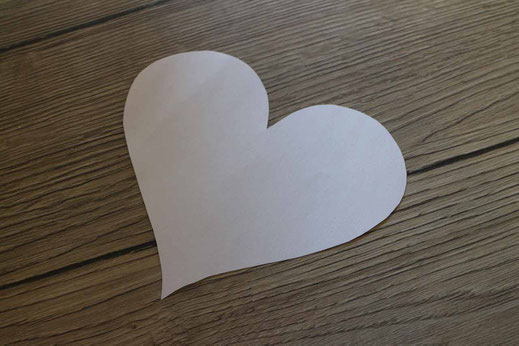 The cut-out effect is actually quite simple. All you need is some sandwich paper which you cut into the desired shape. In my case this is a heart to match Valentine's Day.
Prepare several cake bases (in my case these were 6 layers of sponge cake with a diameter of 20cm), a filling (cream with frozen raspberries) and butter cream (750g butter whipped at room temperature and 600g Marschmallowfluff* added) for the outside of the cake. I coloured about 1/3 of the buttercream in this vibrant pink* and lightened the rest of the cream with some white food colouring*.
 
Start stacking the cake as usual with my method for sharp edges, using a layer of white buttercream as a base. Now start with the crumb layer, using in the area where you want your cut-out to be the pink buttercream and on the rest the white. Once the cake has been chilled, you can apply the final layer of pink buttercream, but it really only needs to be about the same size as the cut-out. I made sure that this area is only very thinly spread so you don't get an extremely thick layer of buttercream later. As soon as the pink buttercream is smooth, stick your heart to this spot. The easiest way to remove it later is to cut it in half in the middle before you stick it on. Chill the cake once more and coat it with the white buttercream. Spare the heart roughly out, but it doesn't matter if some buttercream slightly covers the paper. The heart should just not disappear completely. 
As soon as your cake is completely coated and chilled again, you can carefully remove the heart from the middle with a tweezer* and achieve this great cut-out effect.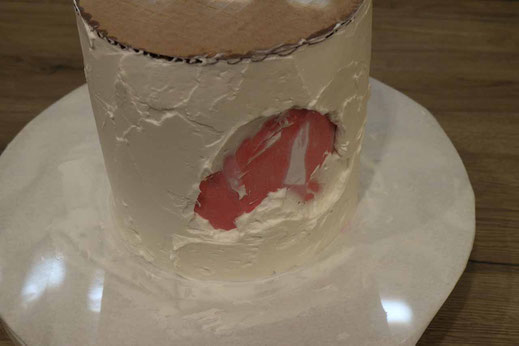 Now you can put a decorative cake board* on top, turn the cake and decorate it. For this purpose I simply piped stars of pink buttercream with a piping bag* and star tip*. Then I placed sprinkles* on the edge of the heart. For this I use a disposable glove* and dip a fingertip in some buttercream, just enough to make the glove slightly sticky. Then it is very easy to pick up the sprinkles and press them on the desired spot.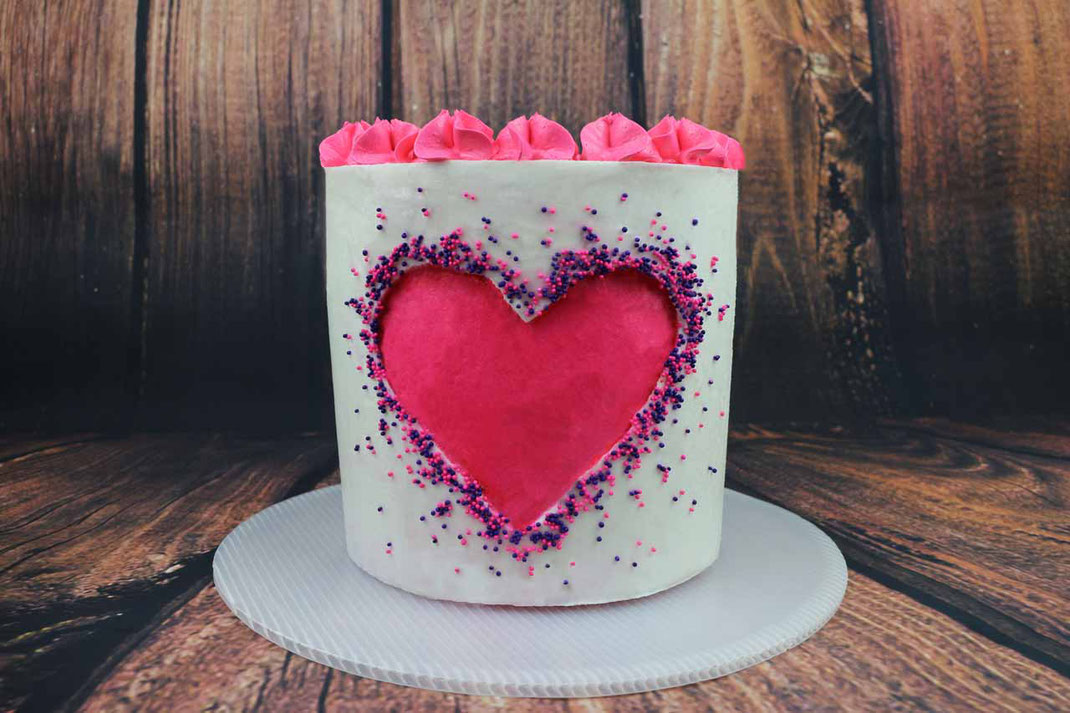 Affiliate links/advertising links/advertisements:

 
The links marked with an asterisk (*) are so-called affiliate links. If you click on such an affiliate link and purchase via this link, I will receive a commission from the respective online shop. For you, the price does not change and I only recommend items that I have used myself and found to be good. As an Amazon Associate I earn from qualifying purchases.