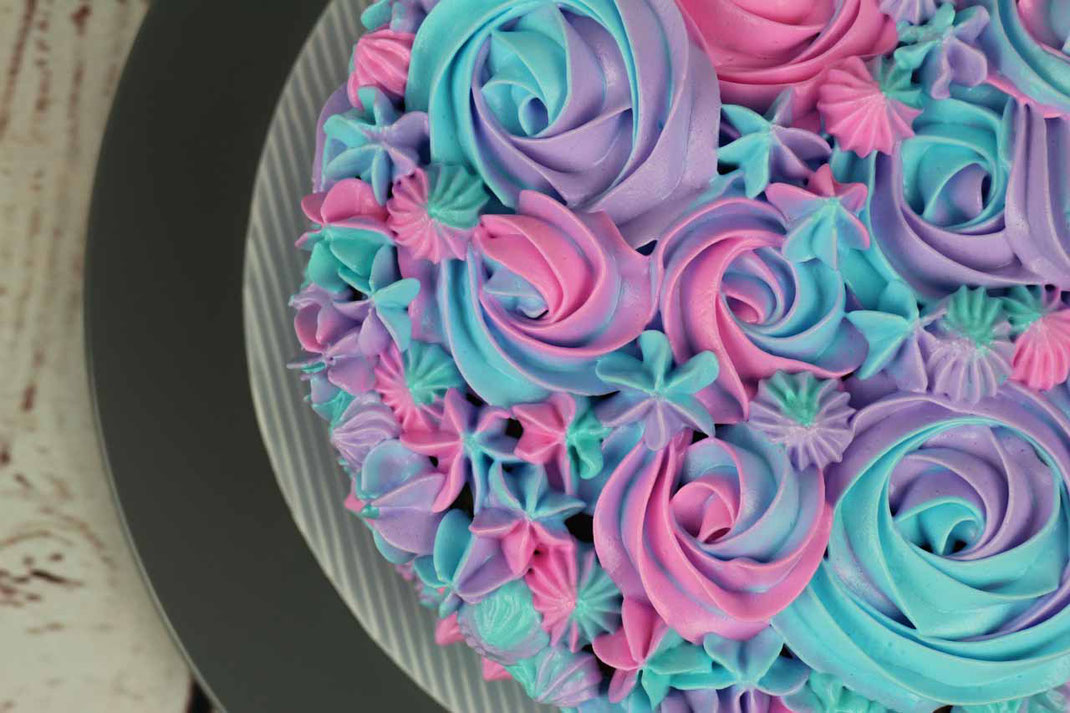 Today it's going to be pastel :-) I like such soft tones and I think they come out nicely on a cake.
As preparation I made meringue frosting with my favorite recipe and dyed it in pastel blue*, purple*, teal* and pink*. The great thing about this technique is actually that you can hide any cake under the frosting and the cake is decorated very quickly because you don't have to frost it before you pip on the meringue frosting.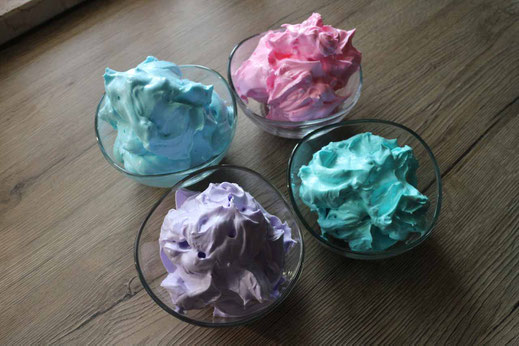 The meringue frosting should now be alternately filled in piping bags* with a large* and a small star-tip* with many teeth. Be careful not to fill too small portions and too many colours into one bag. I have only filled 2-3 colours in one bag at most, otherwise the colours mix very quickly and also make sure to fill in one colour on the left and the other on the right, not just one after the other. When piping the colours I first alternately distributed rosettes in different colours and sizes and then filled the gaps with stars. The cake is now ready to be served.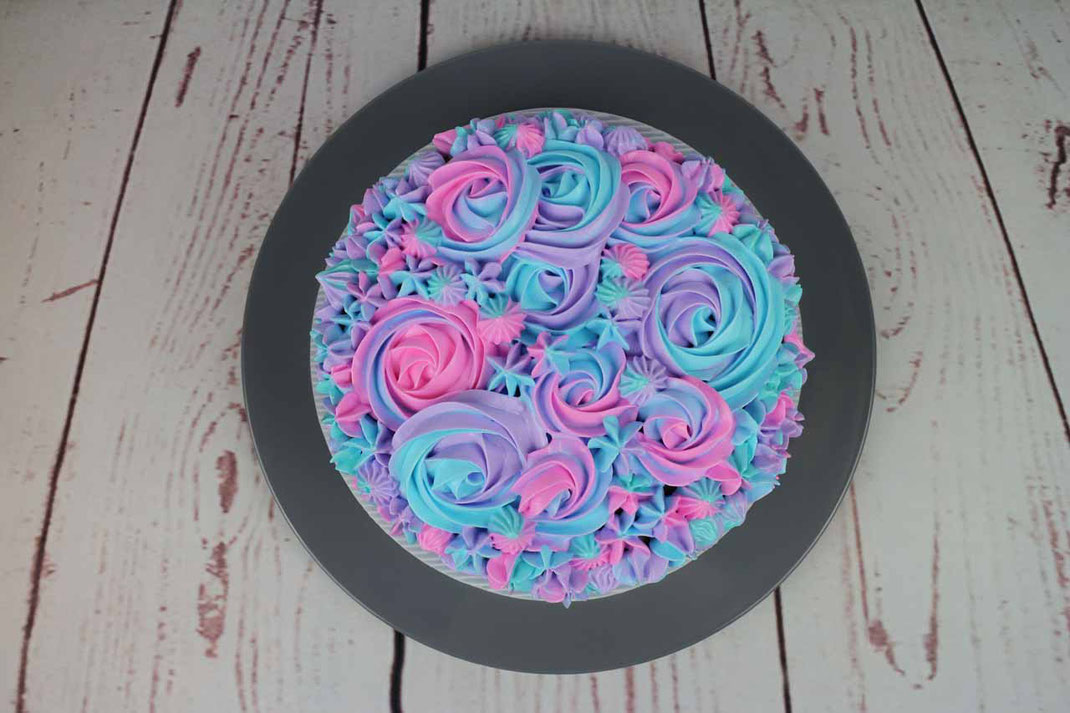 Affiliate links/advertising links/advertisements:

 
The links marked with an asterisk (*) are so-called affiliate links. If you click on such an affiliate link and purchase via this link, I will receive a commission from the respective online shop. For you, the price does not change and I only recommend items that I have used myself and found to be good. As an Amazon Associate I earn from qualifying purchases.