Today I can finally show you my mermaid cake, for which I have been working for weeks on the decoration.
First I prepared the mermaid tail out of fondant, because it has to dry well. I mixed fondant* with tylose powder*, dusted the silicone mould* with some fine starch (I use this handy dusting pouch* for this purpose) and pressed the fondant into the mould. After moulding both halves, I put them together to form a complete tail that is easier to place on the cake than just one half. I prepared several of these tails and then decided to use the plain purple tail when decorating.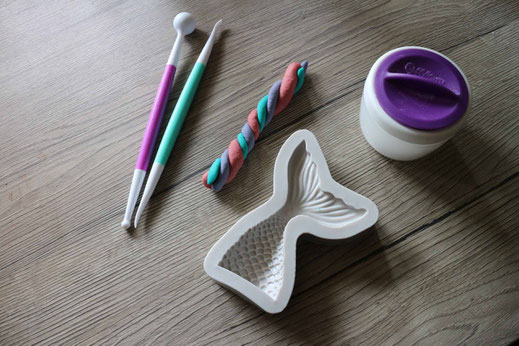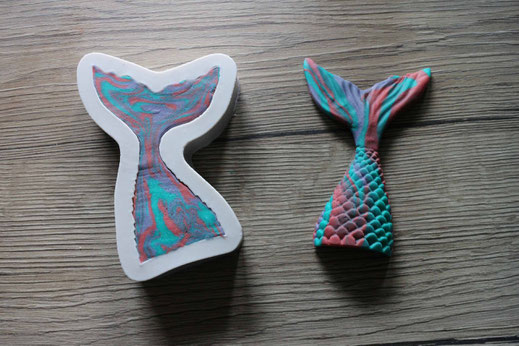 As a next step I baked the macarons, because you can keep the shells in a dry place for a long time. The filling was piped on the day of cake decoration with a piping bag* and a small star tip* on half of the lower macaron half to form a complete seashell with the help of the upper macaron half. The "cherry on the cake" is in this case the pearl* of the seashell.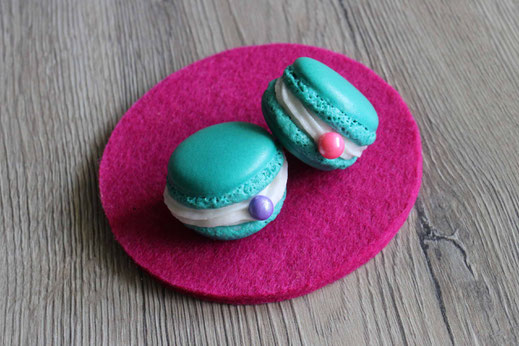 The day before the cake decoration I made the sugar foam. It keeps well for 1-2 days, but you shouldn't keep it any longer, because it draws humidity and the bubbles collapse.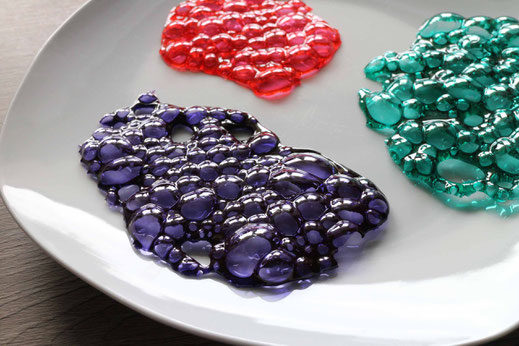 After all the decorations have been prepared, the cake can now be decorated. I have prepared a large batch of Marshmallow Fluff buttercream (500g butter whipped + 400g Marshmallow Fluff* added) and spread it on the cake. I colored the buttercream slightly purple*, because I thought it might show through between the scales later, but in the end it was not really necessary. The coating doesn't have to be completely smooth, because it is covered by the scales anyway. The rest of the buttercream I dyed in equal parts in purple*, teal* and pink* and filled it in a piping bag* with a round tip*. For the scales, simply pipe dots alternately all around and spread them out with a small spoon at the top. Repeat this step again and again until the entire cake is covered. Now you can decorate single scales with sprinkles*.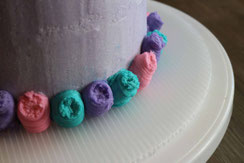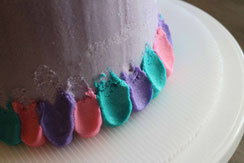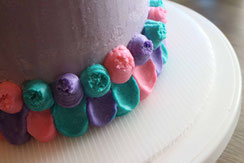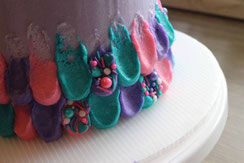 After the whole cake is covered with scales, you only have to apply the decoration and the mermaid dream is ready :-)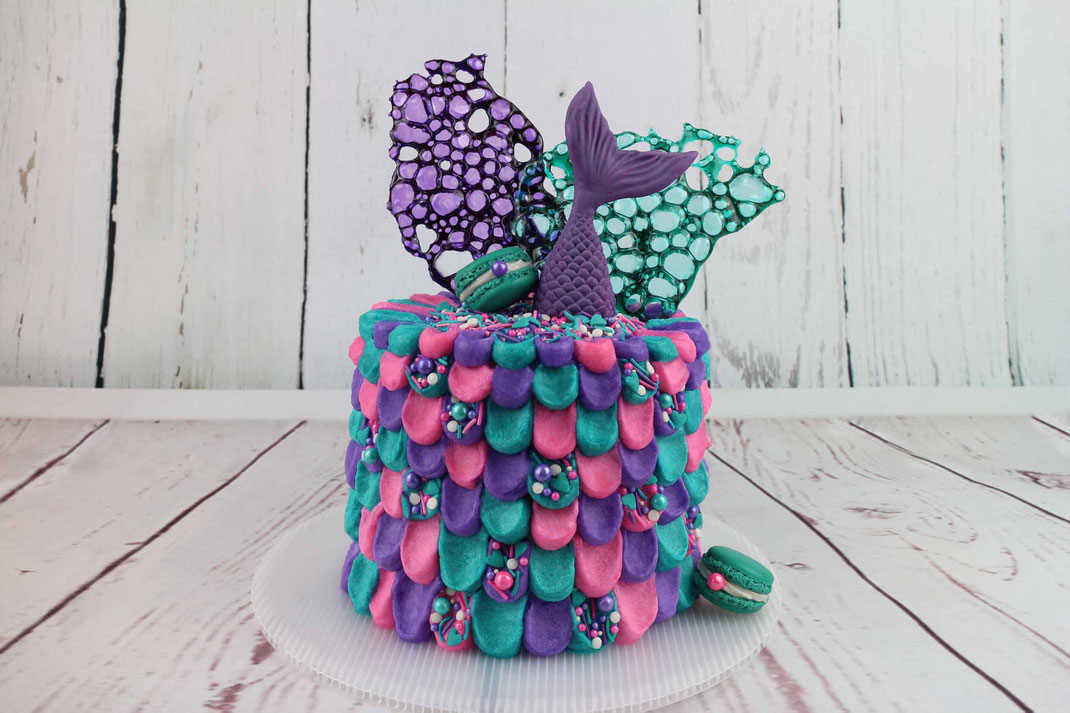 Affiliate links/advertising links/advertisements:

 
The links marked with an asterisk (*) are so-called affiliate links. If you click on such an affiliate link and purchase via this link, I will receive a commission from the respective online shop. For you, the price does not change and I only recommend items that I have used myself and found to be good. As an Amazon Associate I earn from qualifying purchases.