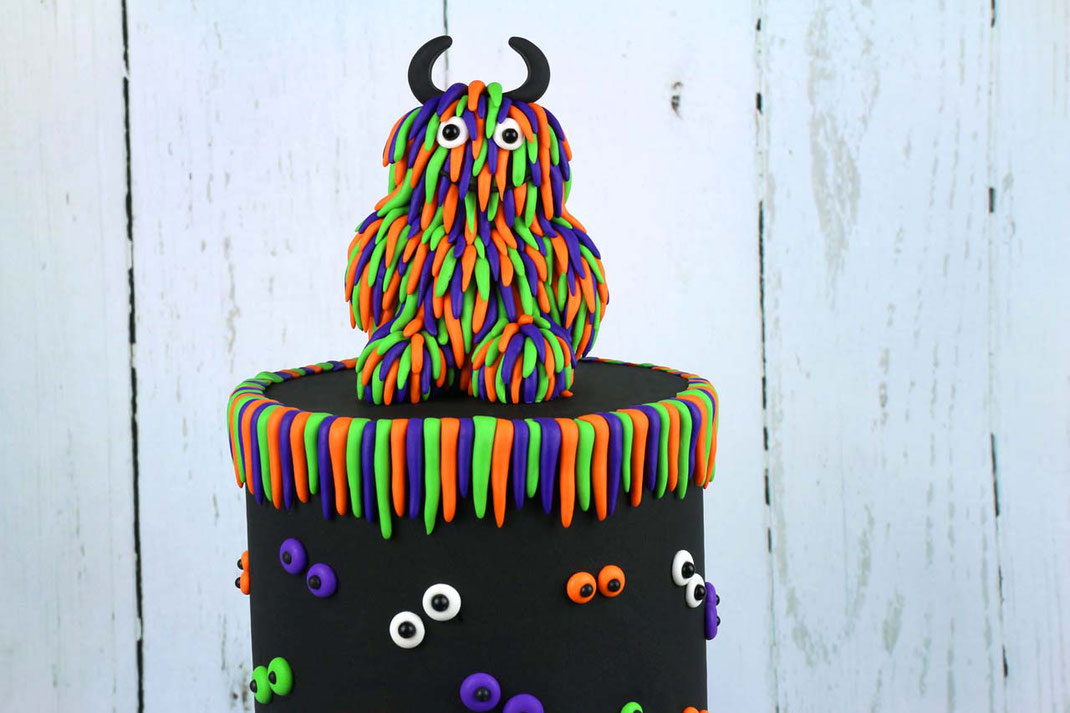 If you are as well a little coward regarding the really scary Halloween stuff, but still want to bake a great Halloween cake how about this little monster cake?
The monster is completely out of fondant in purple, orange and green and actually quite easy to shape. Die the fondant, shape the body and decorate it from bottom to top with the hair. It is sitting on it's thron cake, which is just a simple sponge cake in purple with buttercream in green and orange.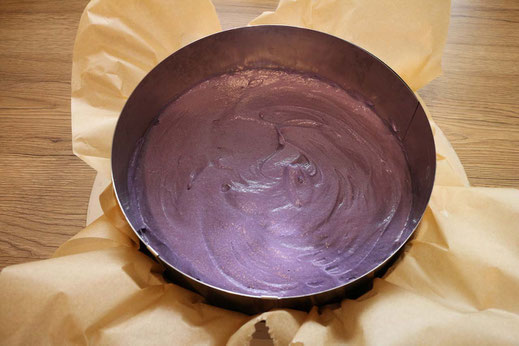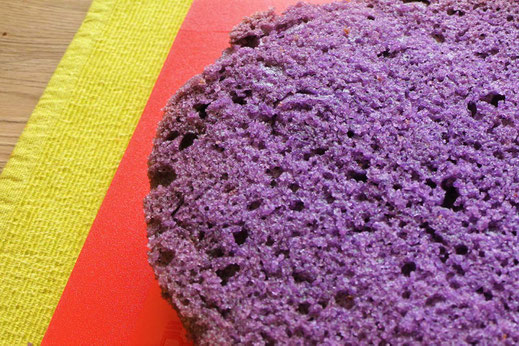 After the cake cooled down you can fill it with butter creme (300g Butter, 400g sweetened condensed milk and orange/green food colors). You can have a look here how to do this with a sharp edge and super smooth, to have a good base for the fondant. Wrap the cake now with the black fondant and put some strands of monster hair on the upper edge.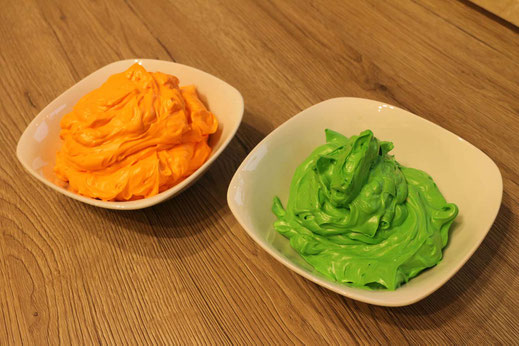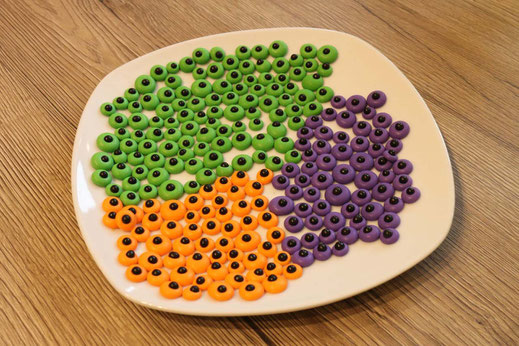 For the decoration of the cake you need some candy eyes. I have made them myself out of Royal Icing in the matching colors. You can see how to do this in detail in the Halloween brownie post. When the eyes dried completely just glue them to your cake and finished is your super sweet and not to scary monster cake.