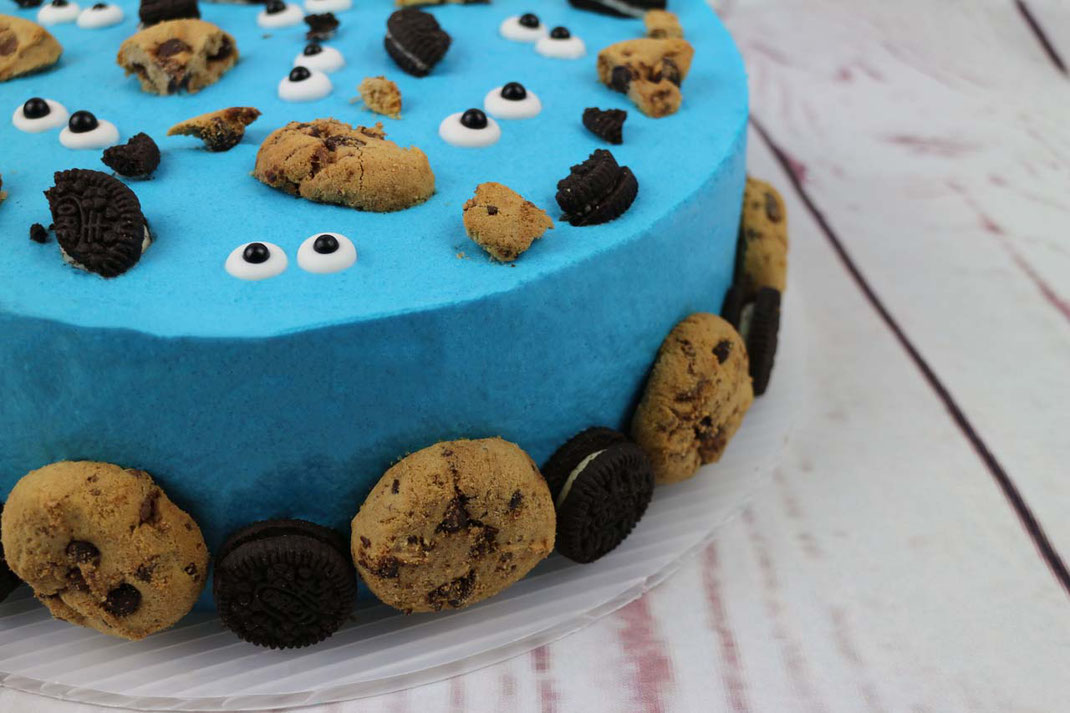 If you are looking for a simple idea for a children's birthday cake or just a simple cute cake, you will love this cookie monster cake.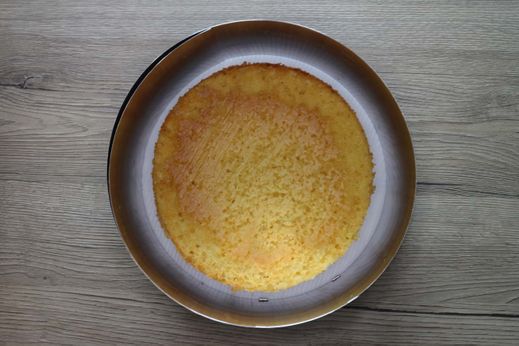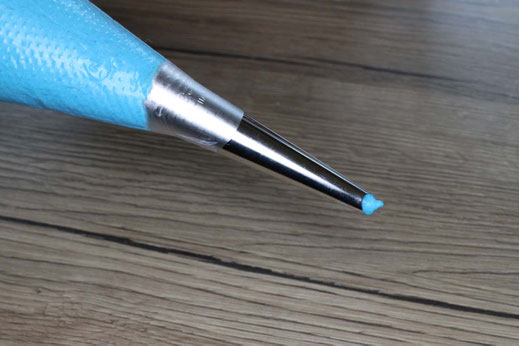 I baked a simple round bundt cake and after it cooled down placed again the cake ring around with a gap of about 1cm. I used cake foil to cover the walls, to be able to unmold the cake very easy. Now I prepared a cheesecake which I dyed in blue and piped with a filling tip into the gap first, to not have any air bubbles. Next I covered the Top as well with the cheesecake and let it cool in the fridge over night.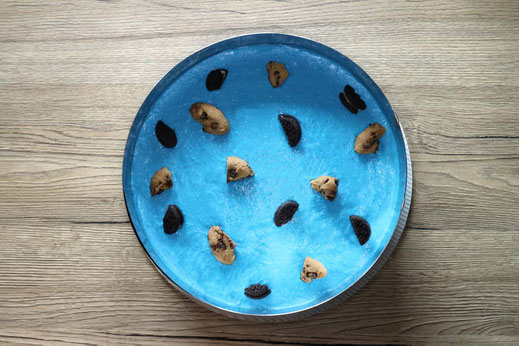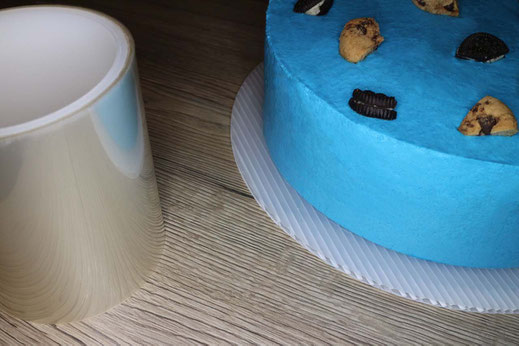 On the next day unmold the cake and decorate it with pieces of mini cookies, mini oreos and sugar eyes. How to make sugar eyes yourself you can find here. Please add the sugar eyes just right before serving because they might melt.