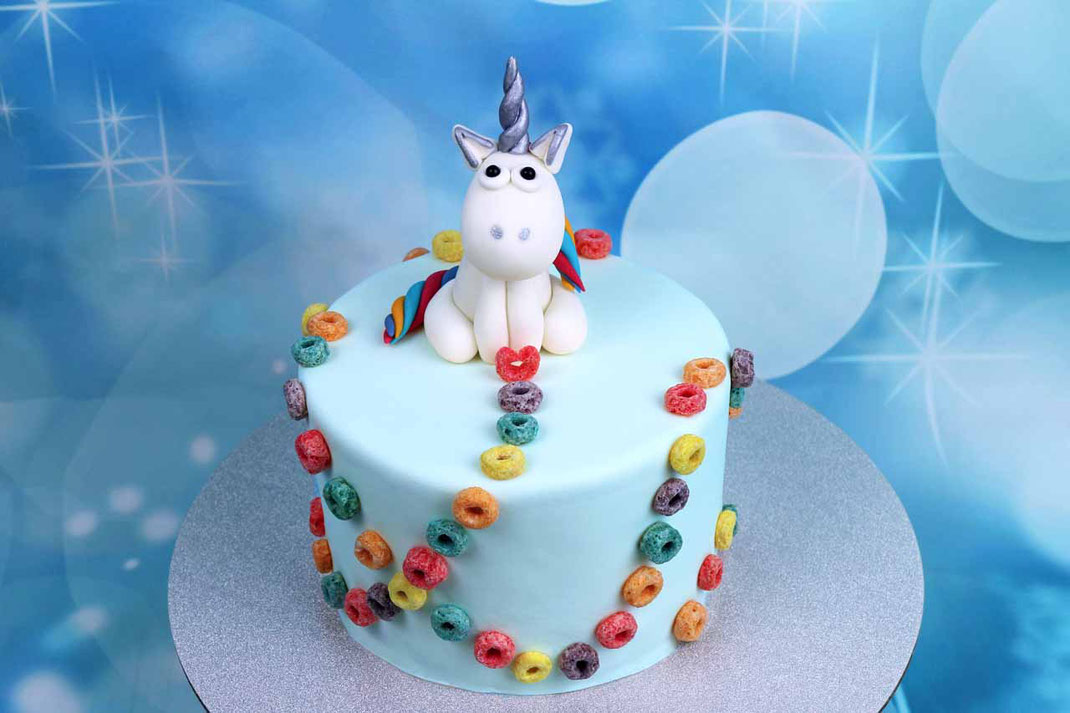 I thought I can avoid the unicorn cake trend, but it seams every baker has to bake an unicorn cake once. I anyway wanted to use froot loops and as you for sure know that's the favorite dish of any unicorn.
I am not a master of modelling, but I have shown here in pictures the individual parts of the unicorn. Somehow I forgot to take pictures of the hair, feet and the assembly, but you can see that on the cake. The unicorn as well as the cover of the cake are made out of fondant*, colored with food colors*. For the hair and the horn I simply twisted strands. I attached the individual parts to each other with edible glue* and toothpicks and let them dry. At the end I glued the sugar eyes (instructions can be found here) and painted the horn and nose with silver paint*.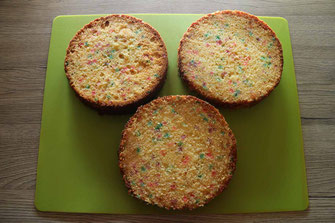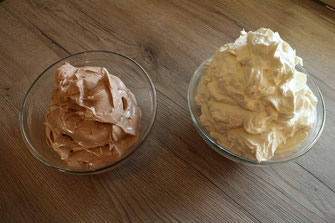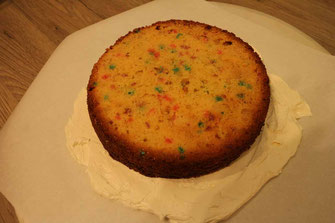 For the cake I used my favorite bundt cake and two kinds of buttercream (500g butter and 400g Marshmallow Fluff*, to 1/3 I added about 4-5 tablespoons hazelnut spread*). To layer and frost the cake I used as always my favorite upside down method. After the cake is frosted completely and chilled, you can cover it with fondant* and add the Froot Loops* with some more sugar glue. The last step is to place the unicorn on top.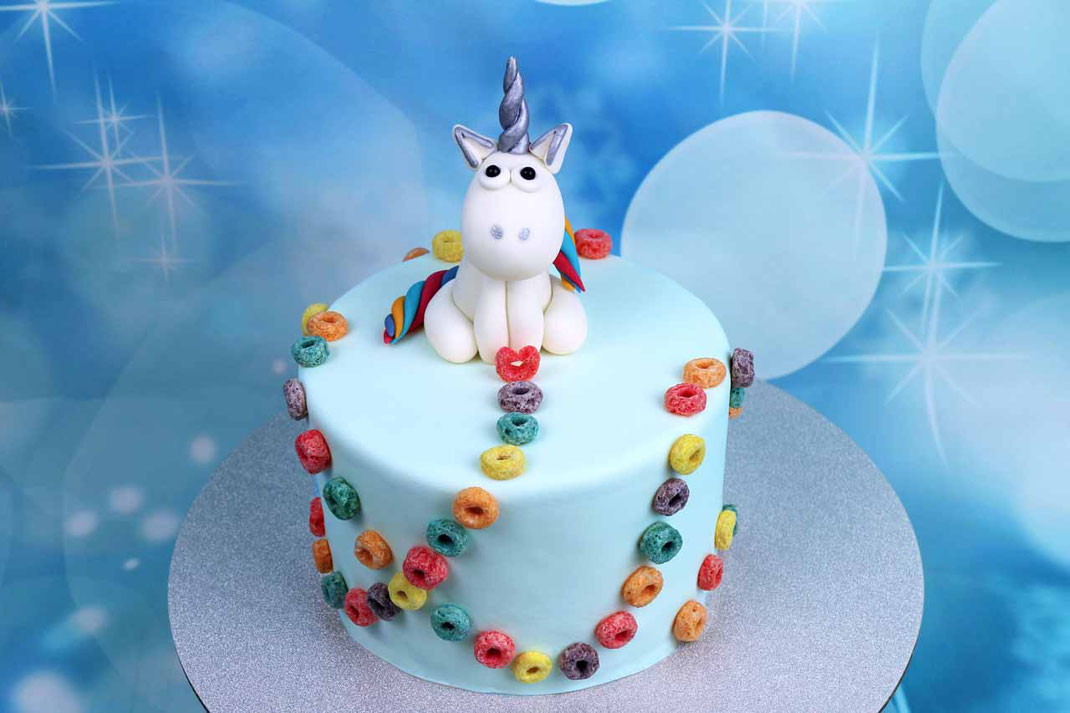 Affiliate links/advertising links/advertisements:

 
The links marked with an asterisk (*) are so-called affiliate links. If you click on such an affiliate link and purchase via this link, I will receive a commission from the respective online shop. For you, the price does not change and I only recommend items that I have used myself and found to be good. As an Amazon Associate I earn from qualifying purchases.