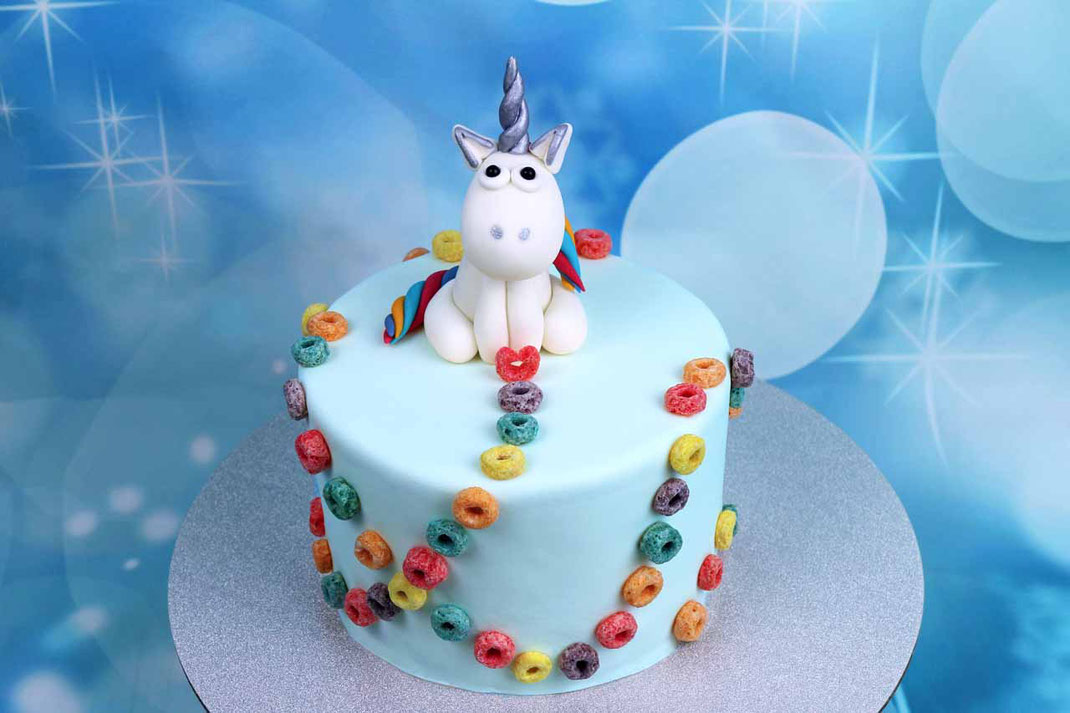 I thought I can avoid the unicorn cake trend, but it seams every baker has to bake an unicorn cake once. I anyway wanted to use froot loops and as you for sure know that's the favorite dish of any unicorn.
I'm not an expert in modelizing figures out of fondant, so I just show you some pictures of the single parts. I forgot to take pictures of the rest, but you can see it on the cake. I used some sugar glue to and tooth picks to put them together and also used some CMC to make sure the fondant dries quicker. For the horn and the face I used some silver food color and I glued on some sugar eyes (see here how to make them).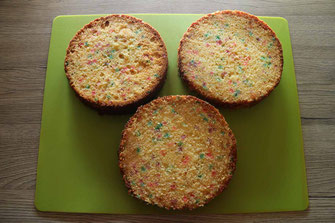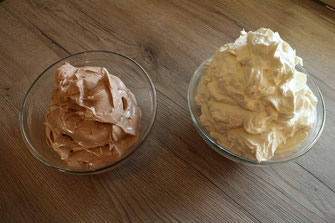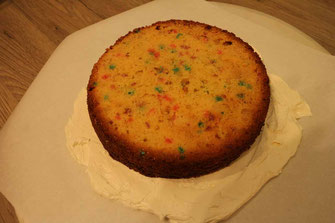 For the cake I used my favorite bundt cake and two kinds of buttercream (500g butter and 400g Marshmallowfluff, to 1/3 I added about 4-5 tablespoons Nutella). To layer and frost the cake I used as always my favorite upside down method. After the cake is frosted completely and cooled down, you can cover it with fondant and add the Froot Loops with some more sugar glue. The last step is to place the unicorn on top.